Publications
MENA-WDI publishes informative articles and occasional papers written by Wilson Center staff, experts, and fellows on various topics at the intersection of workforce development and economic resilience in the Middle East. Our experts analyze critical issues such as education reform, the skills gap, entrepreneurship, private sector regulation, economic integration, and workforce inclusivity which play a significant role in improving the productivity and health of the region.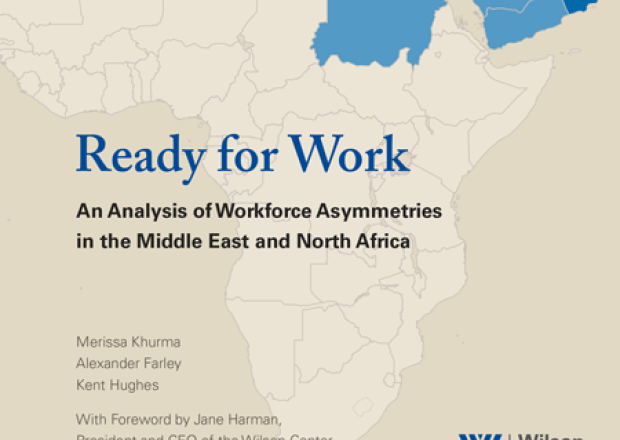 READY FOR WORK: AN ANALYSIS OF WORKFORCE ASYMMETRIES IN THE MIDDLE EAST AND NORTH AFRICA
The workforce challenge is among the most complex and urgent socio-economic and political challenges facing the Middle East and North Africa today. The growth of large and youthful populations is colliding with the constraints of slow growth and investment, which makes it impossible for regional markets to absorb surplus labor. This report presents an analysis of workforce development drawing from primary research conducted in Jordan, Tunisia, and Oman and it breaks down the problem into a set of supply and demand side factors.
Learn More
Recent Insight & Analysis
Your search did not return any results. Please try another search.