Arrests Should Boost U.S.-Mexico Cooperation Against Drug Trafficking
The recent U.S. arrests of former Mexican ministers of defense and public security on drug trafficking charges are an opportunity to boost the fight against cross-border crime groups.  
Those charged are innocent until proven guilty, but such arrests and judicial proceedings against official corruption are blows to the criminal groups receiving protection. 
In the case of U.S.-Mexico cooperation, these criminal proceedings should spark the governments to adopt improved oversight mechanisms to vet officials against the criminal groups smuggling massive amounts of drugs, arms and money between the two countries.
About the Author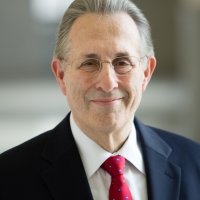 Earl Anthony Wayne
Public Policy Fellow;
Former Career Ambassador to Afghanistan, Argentina, and Mexico
Read More
---
Mexico Institute
The Mexico Institute seeks to improve understanding, communication, and cooperation between Mexico and the United States by promoting original research, encouraging public discussion, and proposing policy options for enhancing the bilateral relationship. A binational Advisory Board, chaired by Luis Téllez and Earl Anthony Wayne, oversees the work of the Mexico Institute.  Read more