The Belarus Election and its Aftermath | An Expert Analysis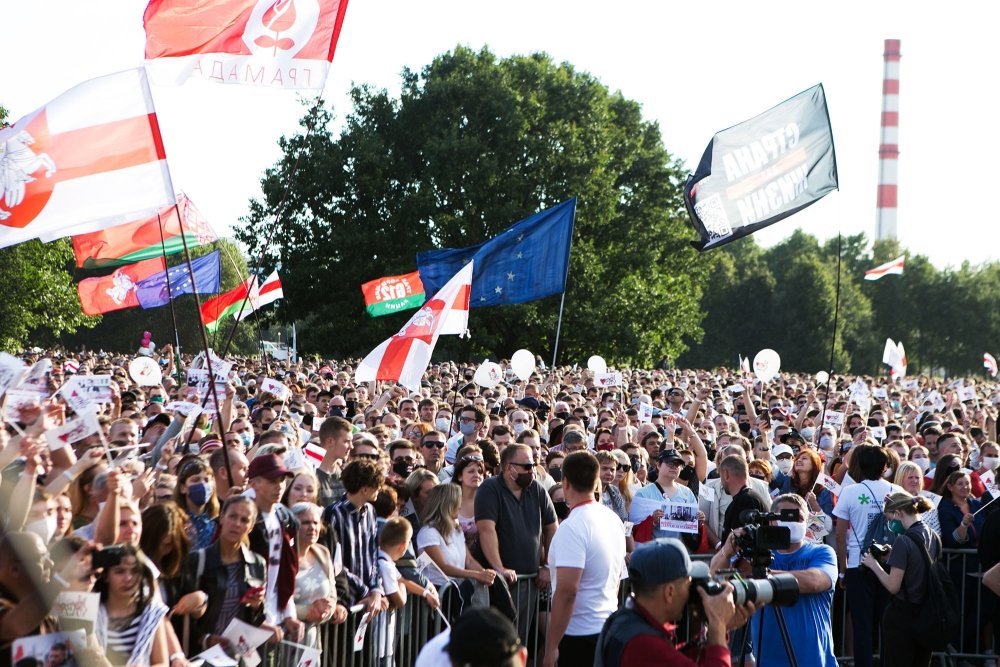 In this past Sunday's presidential election in Belarus, Aleksandr Lukashenko claimed 80% of the vote in what has been widely regarded as a sham election. Since then, Belarusians have taken to the streets every day across the country to protest the results, state police have used increasingly brutal countermeasures against protesters, and his opponent, Svetlana Tikhanovskaya, has fled Belarus for Lithuania. The Kennan Institute recently asked several of our experts to weigh in on this developing story and consider the following questions:
1. President Alexander Lukashenko has claimed victory once again amid a vote widely decried as manipulated and with no international observers. Protests have also followed the voting, as expected. What does this level of opposition to Lukashenko's continued rule mean for the country?  How is Lukashenko likely to respond going forward?
2. Ukraine has asked for Belarus to extradite 28 of the 33 alleged Wagner operatives recently arrested in the country. What are the implications of this situation for relations between Minsk and Moscow? What about the claimed detentions of US nationals in Belarus on August 6?
3. What should US policymakers keep an eye on in the coming weeks? How are US relations with Belarus likely to evolve?
This compilation is one in an occasional series highlighting the expertise of Kennan Institute scholars and staff.
Explore the Analysis From Our Experts
---
Kennan Institute
The Kennan Institute is the premier U.S. center for advanced research on Russia and Eurasia and the oldest and largest regional program at the Woodrow Wilson International Center for Scholars. The Kennan Institute is committed to improving American understanding of Russia, Ukraine, Central Asia, the Caucasus, and the surrounding region though research and exchange. Read more