A Big Win in Canada's Election Will Benefit the American Foreign Policy Agenda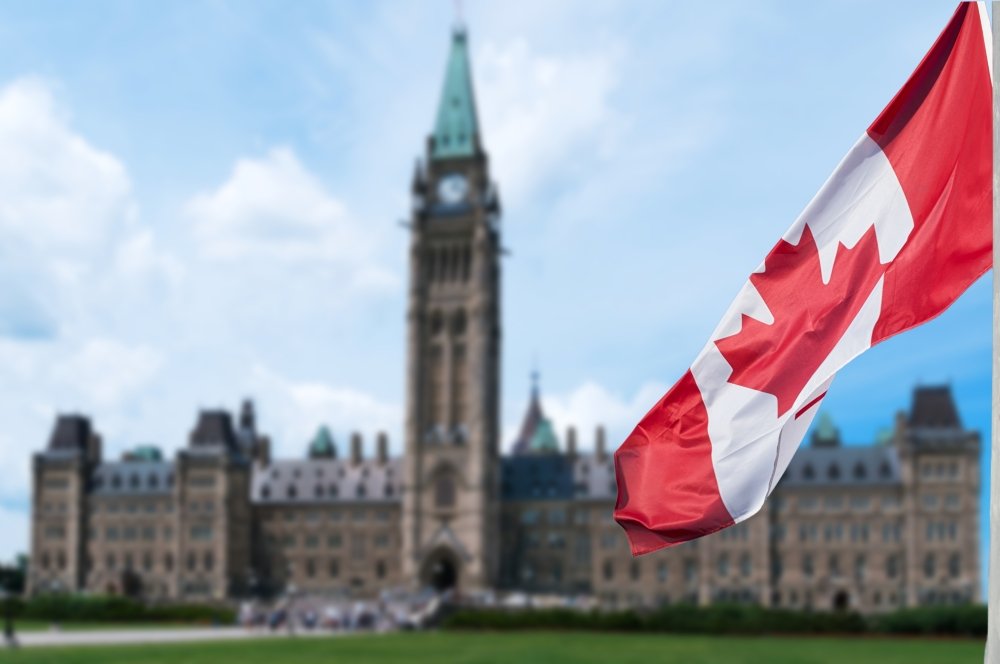 Canada's next federal election is less than a week away. For American election watchers, the important question might not be which party wins, but rather whether either party can win "big enough" to form a majority government. A majority government on either side has the potential to facilitate American foreign policy and defense objectives.  
Both major Canadian parties have platform objectives that align with the Biden Administration's ambitions for the next few years. A majority government for either party would be more likely to yield productive bilateral and multilateral engagement that produces real results. 
Though both parties have something to offer, the difference between the two parties is real. The Conservative Party Leader Erin O'Toole is more inclined toward defense spending than his Liberal counterpart.  A majority Conservative government is more likely to make progress toward Canada's commitment to the NATO that they will fund defense at 2% of GDP. By contrast, in 2016, the Liberal government confirmed they only ever intended to reach 1.3% of GDP. 
Canada has trouble justifying significant expenditure on defense. Existential threats to Canada are mostly a product of their proximity to the United States, geographically and as a strong ally. The political stalemates that tend to result from minority governments will inhibit defense investment. As the United States seeks to lessen its global obligations, commitment from our closest ally to a fairer share of our mutual defense would be welcome. 
O'Toole has also made reinvigorating Canada's relationship to the United States a part of his campaign platform. O'Toole, who is himself a veteran, has cited modernizing the North American Aerospace Defense Command (NORAD) and taking on potentially aggressive postures from Russia and China in the Arctic as key priorities. 
The Liberal Party is more internationalist. A marquis effort - albeit a failed one - of the previous Liberal government was the pursuit of a U.N. Security Council seat. Conservatives criticized the effort as a waste of taxpayer dollars on an effort that would not clearly benefit the average Canadian, as well as the implicit endorsement of a broken UN system. Overtures toward internationalism are unlikely to continue without a stronger mandate for the Liberal party. Delays in access to COVID vaccines due to overreliance on allies and global partners have also soured Canadians on international engagement. 
A telling product of Prime Minister Trudeau's first term was Canada's Feminist International Assistance Policy. Trudeau will invest in internationalism when his government has the bandwidth to do so. Domestic Canadian politics won't allow expenditure of political capital on these issues at the margins, but when the government has the room to maneuver, opportunities may emerge. This could be particularly important for President Biden's climate change agenda. Trudeau was willing to take on domestic flak early in his first term when he entered into an agreement with the Obama Administration to quash oil drilling in the Arctic, despite domestic opposition and fall-out. 
Perhaps the worst outcome, from an American perspective, is a weak mandate either way: a minority Conservative or Liberal government that is not empowered to make good on its platform. Canada is most helpful as a partner and ally when bilateral engagement can produce actionable commitments on both sides. 
For two years, Prime Minister Justin Trudeau's Liberal Party has been trying to govern with a minority government. Although his party has not been blocked from accomplishing any of its major objectives, those were primarily domestic concerns. The ability of the Canadian government to make international commitments is significantly limited by the political realities associated with lack of a majority. 
Unfortunately, another minority government appears to be the most likely outcome, and neither leader's vision on the international stage will take priority with a minority government. As with the United States, Canada's domestic political elections tend to focus on domestic issues. This time around, as circular as it sounds, the most important issue in this election appears to be the question of whether there should be an election. Second most important is containing COVID. Neither O'Toole's potential to enhance Canada's contributions to mutual defense nor Trudeau's interest in furthering the values the Biden Administration has been championing abroad will carry the day, even if they are both significant outcomes for the United States. 
The strong relationship between the United States and Canada will endure regardless of the outcome of this election. The question is whether both countries can work together productively in furtherance of their defense and foreign policy objectives. For Americans watching this election, good can come out of either side winning -- and winning big. 
 
About the Author
Lindsay Rodman
Global Fellow;
Executive Director, Leadership Council for Women in National Security
Read More
---
Canada Institute
Bound by common geopolitical interests and strong economic and cultural ties, Canada and the United States enjoy the world's most successful bilateral relationship. The Wilson Center's Canada Institute is the only public policy forum in the world dedicated to the full spectrum of Canada-U.S. issues. The Canada Institute is a global leader for policymakers, academics and business leaders to engage in non-partisan, informed dialogue about the current and future state of the relationship.    Read more