Brazilian President Dilma Rousseff Receives Woodrow Wilson Award for Public Service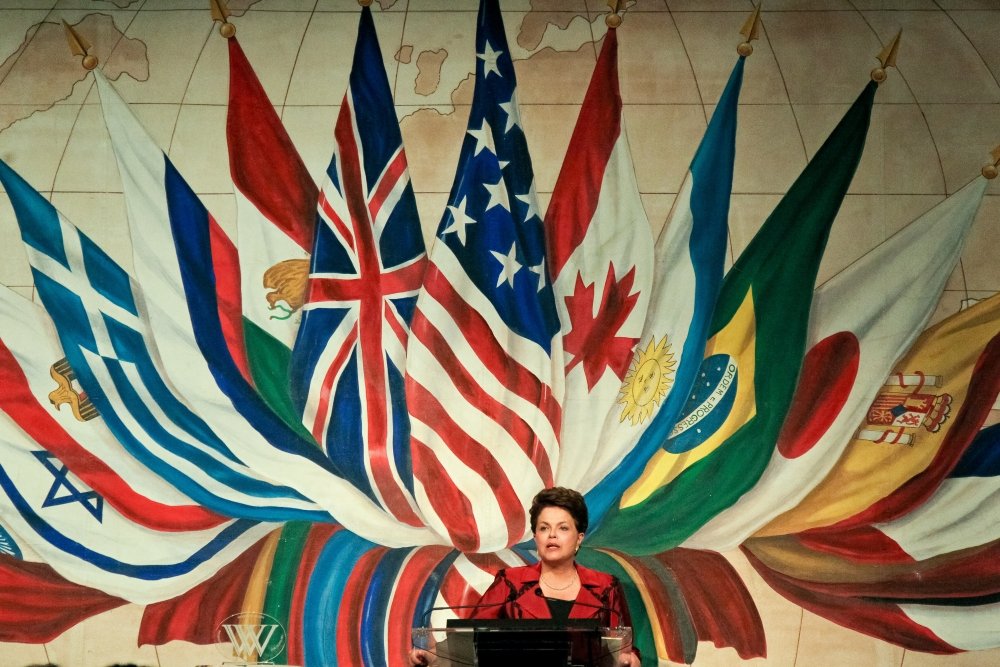 On Tuesday, September 20, 2011, Brazilian President Dilma Vana Rousseff received the Woodrow Wilson International Center for Scholar's Public Service Award at a dinner event in New York City.  This award is presented to outstanding leaders of government, the arts and sciences and civic organizations  who have devoted their careers and lives to improve the quality of life in their countries and around the world.  Their legacies reflect the values of the United States' 28th President, Woodrow Wilson, a leader who believed that, "There is no higher religion than human service. To work for the common good is the greatest creed."
In her speech, President Rousseff said that she accepted the award on behalf of the Brazilian people, who are the "true agents" of change and responsible for the great advancements in Brazilian society over the past few years.  "They are the reason I am here [accepting this award] today," she said.
President Rousseff also took the occasion to accept  "with  great honor"  the invitation made by  Jane Harman, President of the Wilson Center, to join the Council of Women World Leaders, which moved this month to the Wilson Center from the Aspen Institute.  The Council of Women World Leaders is a network of current and former women presidents and prime ministers whose mission is to mobilize the highest-level women leaders globally for collective action on issues of critical importance to women.
For details of the event, please visit the Woodrow Wilson Center Awards website
Watch President Rousseff's acceptance speech below
Read a transcript (Portuguese) of President Rousseff's acceptance speech here
Related Program
Brazil Institute
The Brazil Institute—the only country-specific policy institution focused on Brazil in Washington—works to foster understanding of Brazil's complex reality and to support more consequential relations between Brazilian and U.S. institutions in all sectors. Read more