A Conversation with Diego Garcia, a Partner at Bain & Company in Buenos Aires and the Head of its Southern Cone Energy and Oil & Gas Practice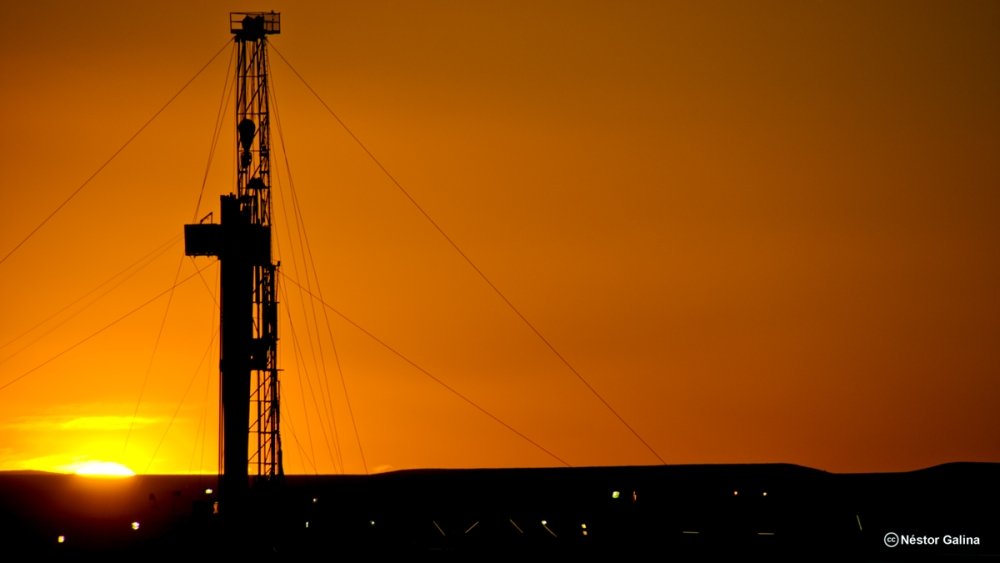 Q: Argentina's historic offshore exploration tenders are fast approaching. What can you tell us about the changes in the government's approach to foreign investment in this sector, and how much interest should we expect?
A: Offshore exploration in Argentina – at least in the volume this government envisions – is something relatively new to the country. Most of the basins are among what we call frontier exploration plays, especially the Malvinas basin and the Argentina basin. Although offshore represents 17 percent of Argentina's gas production, Argentina only produces hydrocarbons offshore in the Austral basin, in the south, a shallow water continuation of the onshore basin. Most offshore Argentine basins have not been explored. The last administration considered offshore exploration, though not through a bidding process with private investors, but rather by awarding blocs and the right to sign contracts to the state-owned ENARSA. That would not have been particularly attractive, with the rules of the game stacked against private investors.
In the very early stages of exploration of frontier basins, when geological risk is high, companies require a stable, strong regulatory framework. Standardizing the original regulatory framework governing offshore exploration, making the nation's macroeconomic environment more business friendly and regularizing the market in the trading of oil and gas, that is all going in the right direction to attract investors. When Bain & Company did work for Argentina's Ministry of Energy and Mines [in 2017], we realized that companies have a growing interest in this kind of play, especially now that oil prices have stabilized.
Q: Though offshore exploration is just beginning in Argentina, do you have a sense of the production potential in the three basins, the Argentina, Malvinas West and Austral?
A: There are private evaluations that companies may have produced, but they are not public. These are frontier exploration plays that are in the very early stages of seismic studies, and the area being covered is very wide. Nevertheless, there is an increasing interest in exploring post-salt deposits, such as the basins the Argentine government is planning to put to bid. The type of exploration happening in Guyana, and in Ghana and Gabon, are good examples. For Argentina, it also helps that regulatory and fiscal conditions are improving, such as streamlined taxes and royalties, and a clearer market for oil and gas. This is true both for major and independent producers interested in offshore exploration.
Q: There has been trouble in Argentina's renewable energy push, as companies participating in the RenovAr program have struggled to conclude negotiations for tendered projects. Could a similar situation arise in the offshore bidding process? And, what can the government do to ensure tax and royalty regimes are both economical for companies, but still provide benefits to the nation?
A: There's an intrinsic difference between the two. Under RenovAr, there are a lot of small projects being developed by companies that typically don't have access to the financing they need. RenovAr was intended to help these companies get project finance. But for various reasons – such as a lack of available funding for this type of project and, in some cases, a mismatch between the size of the projects and the balance sheet of the company, they're not able to secure these funds.
When we talk about offshore exploration, we are talking about large oil and gas companies, especially in frontier basins. In many cases, they are also engaged in joint ventures, to share risks and combine expertise. Because of their size, the cost of these bids is already included in their internal exploration budgets. (This might be different in the subsequent development phase.) Most of the companies we interviewed said they would spend an estimated $50-$200 million ($10 to $40 million per year, for up to six years) in the exploration phase. Companies like Exxon and Shell spend billions in capital expenditures per year.
Q: What is your view of inter-regional competition in this space? Does Argentina need to do more to attract investors who are also considering opportunities in Brazil, Ecuador and Mexico?
A: Yes, there is a lot of competition in the region and around the world, especially now, as companies emerge from the oil price crisis. Companies are still maintaining a level of budgetary caution, so being competitive in your regulatory and fiscal frameworks is key to attracting the right players. Argentina is average, or slightly above average, on most of the critical elements for maintaining competitiveness, such as the government take, concession terms and the size of the blocs. But it still has work to do, including with regulatory stability and fiscal incentives to lower a company's initial risk. But in general, the trend is positive.
Q: What companies have expressed interest?
A: We interviewed 60 companies, including all the majors, such as BP, ConocoPhillips, ENI, Statoil, ExxonMobil and Total, as well as the state-owned YPF and independent companies, including local players. It was a very illustrative survey, and the respondents represented more than 70 percent of all offshore exploration activity worldwide. What we learned is that more than 80 percent of these companies are looking for new frontier locations, like Argentina. Among those interested in frontier exploration plays, close to half said they would participate in Argentina's upcoming offshore bidding rounds. The interest is significant.
Q: What is a realistic timeframe for bids to be completed, for contracts to be signed and for exploration to begin?
A: The right time for investment is when a country is really prepared to be competitive. The government has taken the right steps by organizing existing information and having seismic companies produce their analyses. Round 1 will open midyear. Exploration can take 4-6 years and if there are some successes, development can take five additional years to build the infrastructure and drill production wells. So, we are talking about production starting ten years from now, especially in frontier basins.
---
Argentina Project
The Argentina Project of the Latin American Program, aspires to be the premiere institution for policy-relevant research on the political and economic reforms underway in Argentina. The project will be a valuable resource for senior officials in the U.S. and Argentine governments, lawmakers, investors, diplomats, and journalists. Read more
Latin American Program
The Wilson Center's prestigious Latin American Program provides non-partisan expertise to a broad community of decision makers in the United States and Latin America on critical policy issues facing the Hemisphere. The Program provides insightful and actionable research for policymakers, private sector leaders, journalists, and public intellectuals in the United States and Latin America. To bridge the gap between scholarship and policy action, it fosters new inquiry, sponsors high-level public and private meetings among multiple stakeholders, and explores policy options to improve outcomes for citizens throughout the Americas. Drawing on the Wilson Center's strength as the nation's key non-partisan forum, the Program serves as a trusted source of analysis and a vital point of contact between the worlds of scholarship and action. Read more