'Countering the Global Narcotics Epidemic – The United States' Counternarcotics Strategy': Earl Anthony Wayne Testifies before the U.S. Senate Caucus on International Narcotics Control
Earl Anthony Wayne testified before the U.S. Senate Caucus on International Narcotics Control on improving U.S.-Mexico cooperation against drug smuggling and other cross-border crime.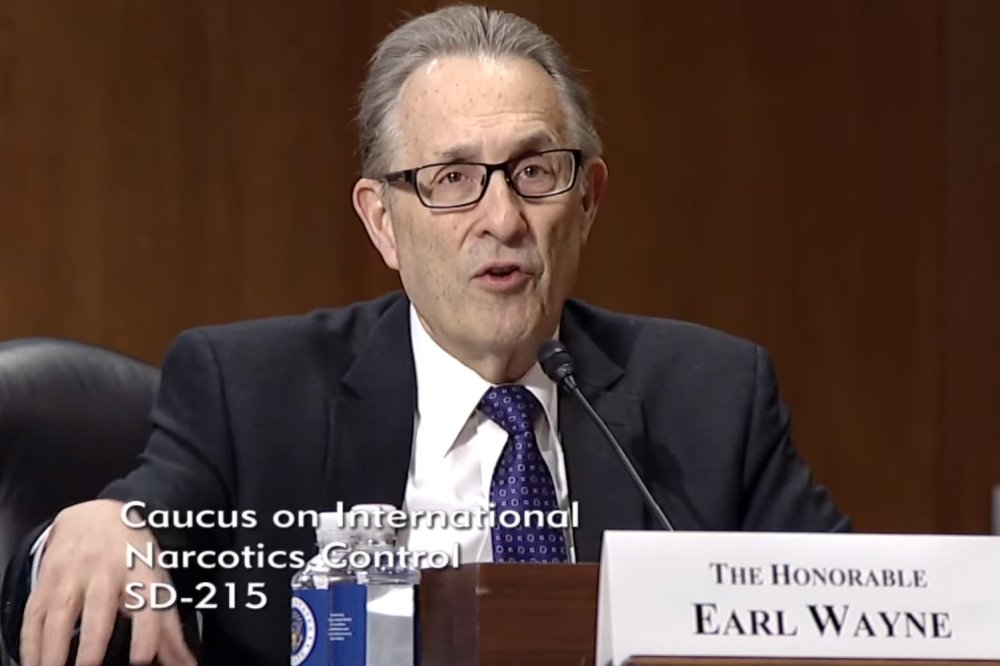 Download the document below for full version of testimony.
"Improving U.S.-Mexico Cooperation against Drug Smuggling and Other Cross-border Crime"
Chairman Cornyn and Ranking Member Feinstein, it is a pleasure to be with you today.  I have submitted a longer testimony for the record.
The United States and Mexico are facing a powerful onslaught of cross-border criminal activity that demands improved bilateral law enforcement and justice cooperation. 
U.S. threats to impose tariffs on Mexico to stop drug smuggling are counterproductive. 
The problems are much bigger than either country can handle alone.
Given recent events, it is important to recognize that managing migration and going after drug smuggling will draw on many of the same personnel and capacities in each country. 
The efforts must be well coordinated to avoid negative consequences.
Bilateral cooperation must effectively address the flows of dangerous drugs to the U.S. that feed addiction and overdose deaths here, as well as the drug sale profits, which fund and help arm criminal organizations that spread violence and corruption in Mexico.
Mexico is a significant source and transit country for illegal drugs.  It is believed to be the primary source of heroin to the U.S., a main transit route for fentanyl from China, and a major producer of methamphetamines. 
DEA argues that Mexican Transnational Criminal Organizations remain the greatest criminal drug threat to the U.S.
In 2017, Mexico and the United States agreed on a strategy to go after the entire chain of drug production, distribution and finances, and recognized that U.S. demand as well as supply from Mexico had to be addressed. 
However, sparked by public desire for better efforts against crime and corruption, Mexico's current government is embarking on a wider multi-pronged strategy.
Mexico's new public security strategy incorporates social, economic and other initiatives, as well as law enforcement tools such as a new National Guard.  Mexico seeks U.S. support for development projects as part of the mix.
The path forward is to reinvigorate bilateral cooperation in ways that acknowledge and incorporate the distinct but overlapping anti-crime priorities of both governments.
Key for revitalizing counter-narcotics cooperation is a thorough bilateral review of the challenges and existing cooperation, and hammering out a shared action agenda.
This should include a fresh look at the "Merida Initiative," which has produced excellent assistance programs as described in my written testimony.
Over the last decade under the umbrella of Merida, U.S. assistance helped strengthen Mexican capacities including in counter-narcotics, and U.S.-Mexico law enforcement cooperation deepened.
Mexico's new government has not completed an internal assessment of Merida, however, and President Lopez Obrador recently said he would like to reorient Merida assistance to economic development.
This underscores the urgent need for thorough bilateral review of ongoing U.S.-Mexico cooperation and forging agreed priorities for tackling cross-border crime, including narcotics trafficking. 
The two governments should establish a cabinet-level coordination group to reconcile top public security priorities, to set out an action agenda, to monitor progress, to address problems that arise, and to report to the two presidents. 
Without such a serious process, bilateral cooperation is likely to be scattershot, episodic, and ineffective, and periodic blowups are more probable. 
In my written testimony, I share specific recommendations for collaboration, including on counter-narcotics, which were developed by a taskforce of Mexican and American experts.  
Essential, however, is agreeing on a bilateral strategy and action agenda, and setting up the working arrangements to undertake capacity building and law enforcement work that generate mutual confidence and produce good results against narcotics trafficking and other cross-border crime.  
About the Author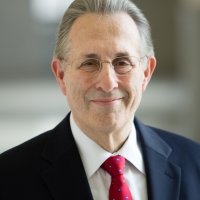 Earl Anthony Wayne
Public Policy Fellow;
Former Career Ambassador to Afghanistan, Argentina, and Mexico
Read More
---
Mexico Institute
The Mexico Institute seeks to improve understanding, communication, and cooperation between Mexico and the United States by promoting original research, encouraging public discussion, and proposing policy options for enhancing the bilateral relationship. A binational Advisory Board, chaired by Luis Téllez and Earl Anthony Wayne, oversees the work of the Mexico Institute.  Read more