Dispatches: June 2019
Dispatches is the monthly newsletter of the Wilson Center's Asia Program.
Welcome to Dispatches, the monthly newsletter of the Wilson Center's Asia Program. Subscribe today to make sure you never miss an issue.
Highlights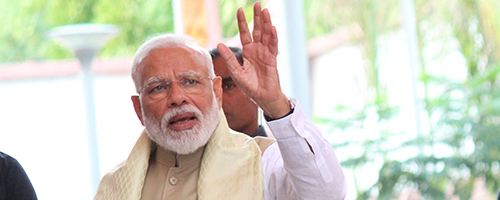 What to Make of India's Election Results / Last month, the world's largest democracy voted. The Wilson Center gathered experts on May 28 to discuss the results in a Ground Truth Briefing, and will continue the discussion on June 10 with an event on the elections impacts on India's economy and its trade relations with the U.S. See more of Michael Kugelman's analysis on Axios, Fracne 24, and The Wall Street Journal.
President Trump visits Japan / In May, a new Japanese era began and President Trump traveled to Tokyo. Shihoko Goto says the takeaway of the trip "remains that of persisting uncertainties" for trade relations between the two countries in her latest piece. More coverage of the president's visit is available on The Hill, The New York Times, and The L.A. Times.
In the News
What Do U.S.-Iran Tensions Mean For Pakistan? / AfPak File Podcast (RFE/RL)
Assessing Afghanistan's Recent Jirga / AfPak File Podcast (RFE/RL)
A New Dawn for Japan's Imperial Diplomacy? / The Globalist
Problematic Thinking on China From the State Department's Head of Policy Planning / War on the Rocks
North Korean propaganda gets makeover to appeal to youth / CNN
Iran stance is straight from Trump's North Korea playbook / CNN
As Shanahan heads to Asia, Iran tensions threaten Pentagon's 'great power' focus / Reuters
John Walker Lindh released from US prison / TRT World Now
In Asia, Trump finds more than ever he's among friends / AFP
The wages of censorship / The Friday Times
Events
Upcoming:
India's Election Results: Impacts on the Economy and Economic Relations with Washington / June 10
Previous:
New Survey Release: What Do Afghans Think About Current Peace and Reconciliation Efforts? / Video Now Available
U.S.-Japan Relations in Disarray: Who Will Sustain Liberal International Order, and How? / Video Now Available
Ground Truth Briefing: What to Make of India's Election Results? / Audio Now Available
Dispatches Blog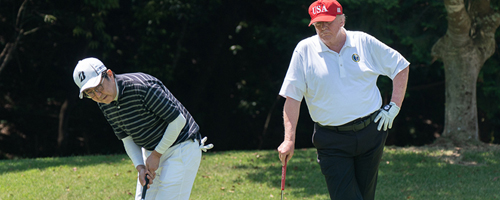 Paying the Cost for U.S. Withdrawal from TPP / Shihoko Goto
Modi's Victory is a Good Thing for Washington—with Caveats / Michael Kugelman
Values and U.S. Policy Toward the Indo-Pacific / Abraham Denmark
The South China Sea in Strategic Terms / Marvin Ott
Southeast Asia Stands to Gain Big on U.S.-China Frictions / Shihoko Goto
Recent Publications
Geopolitical Implications of a New Era on the Korean Peninsula
Abraham Denmark, Nobumasa Akiyama, Patrick M. Cronin, Yoshihide Soeya
Program News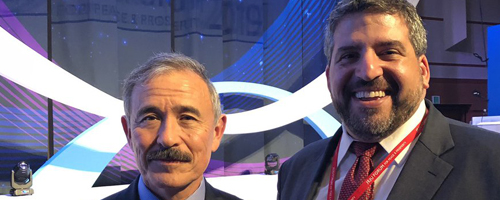 From May 29 – May 31, the Asia Program team travelled to Jeju Island in South Korea for the Jeju Forum of Peace and Prosperity. Among its many distinguished attendees were U.S. Ambassador to South Korea Harry Harris, Former UN Secretary-General Ban Ki-moon, and South Korea's chief nuclear envoy Lee Do-hoon. The Asia Program organized two panels for the forum. The first examined U.S. Indo-Pacific Strategy and how it aligns with South Korea's New Southern Policy, exploring new areas for cooperation in the U.S.-ROK alliance. The second featured former journalists and aid workers who have experience living in North Korea, giving them unique insight into what Pyongyang is truly like on the ground.
Are you receiving all of the news, updates, and event information that you would like to see?
Click here to let us know what topics and regions you are interested in.
About the Author
---
Asia Program
The Asia Program promotes policy debate and intellectual discussions on U.S. interests in the Asia-Pacific as well as political, economic, security, and social issues relating to the world's most populous and economically dynamic region.  Read more