Exeunt Frente Amplio
On Sunday, Uruguayans voted to replace Latin America's last 'Pink Tide' government, the center-left Frente Amplio (Broad Front), electing Luis Lacalle Pou of the center-right Partido Nacional (National Party).
Election night was unexpectedly tense as the vote was unexpectedly tight; polls had forecast an easy win for the Partido Nacional. Instead, preliminary results showed the Frente Amplio's Daniel Martínez only 1.2 percentage points behind Mr. Lacalle Pou.
The photo finish created a period of uncertainty and tension: Mr. Martínez refused to concede, and Mr. Lacalle Pou lamented that "the government candidate has not called us, and has not recognized the irreversible result." After the electoral authorities certified Mr. Lacalle Pou's win, Mr. Martínez quickly conceded. In a sign of goodwill, the two leaders met alongside their running mates.
As president-elect, Mr. Lacalle Pou has gone out of his way to show Uruguayans his government seeks to unify the nation. In a video clip that circulated widely, Mr. Lacalle Pou thanked a Frente Amplio supporter who attended his celebratory rally. The president-elect also met with President Tábare Vázquez, in a sign the transition would be orderly.
Comeback Kid
Though the Frente Amplio's 15-year run governing Uruguay is ending, its performance far exceeded expectations. It gained 225,000 votes compared to its performance in the October first round. That recovery was likely a result of its fear-based campaigning in the last weeks of the race, spooking center-left voters who had opted for the Partido Colorado, led by Ernesto Talvi, in the first round. Controversial statements by the head of the nationalist Cabildo Abierto (Open Forum) party, led by former General Guido Manini Ríos, also helped the Frente Amplio, pushing independents and disaffected progressives back to the Frente Amplio. Like President Mauricio Macri's surprise surge in Argentina's October election, Mr. Martínez's strong finish, albeit in defeat, may have clinched his place as a major figure in the Uruguayan opposition.
The Winner Takes It All
Despite his disappointing tally, Mr. Lacalle Pou, a two-time candidate for the presidency and heir to the historic Herrerista faction of the conservative Partido Nacional, is Uruguay's next president. His father, Luis Alberto Lacalle, who was president of Uruguay from 1990 to 1995, is known for his attempt to advance ambitious neoliberal reforms, largely frustrated by union resistance.
The Partido Nacional's return to power after 25 years was powered by promises to tackle Uruguay's large fiscal imbalance, high labor and energy prices, rising crime and underwhelming educational outcomes, and to realign Uruguay's foreign policy to promote free trade and close relations with the United States.
But governing will not be easy for Mr. Lacalle Pou.
In October, during the first round of the presidential election, the Partido Nacional won only 30 of 99 seats in the lower house and ten of 30 in the senate, far short of a majority. As with all other non-Frente Amplio governments since 1990, Mr. Lacalle Pou will need a coalition to achieve a legislative majority. However, unlike in the past, when the only other party needed to govern was the once dominant Partido Colorado, Mr. Lacalle Pou's coalition will also rely upon smaller parties, such as the centrist Partido Independiente (Independence Party), and two new right-wing parties, Cabildo Abierto and the Partido de la Gente (the People's Party).
Mr. Lacalle Pou calls the grouping a "multicolor coalition" in recognition of its diversity. Coalition leaders formalized their partnership in a joint policy document designed to coordinate efforts at reform. But history has shown that Uruguay's coalition governments face fierce centrifugal forces, exacerbated by crises or competing interests in the lead-up to the next presidential elections. Mr. Lacalle Pou's disappointing performance in the second round will make the task of governing even harder, denying him a strong mandate to lead the coalition and control its agenda.
Small but Mighty
Still, while much of Latin America in recent months has seen massive street protests, military interventions and economic crises, Uruguay stands out as an island of stability and relative prosperity. That is even more remarkable given that Uruguay's far larger neighbors, Argentina and Brazil, have seen economic stagnation for almost a decade. The Frente Amplio is leaving a country much stronger than the one it received, having logged consistent economic growth, produced the lowest poverty and inequality rates in the region and preserved the country's investment grade status – a rare combination for the region.
The Frente Amplio's foreign policy record has been more uneven. The party has been reluctant to recognize the collapse of Venezuela's democracy; it is not a member of the Lima Group and it recently withdrew from the Rio Treaty. Uruguay also stood out in the Bolivia crisis, abstaining from a vote at the Organization of American States to call for new elections because the statement did not also call Evo Morales's removal a coup.
Mr. Lacalle Pou plans a 180-degree shift, starting with a stronger alignment with the United States and Brazil. All members of his coalition are vehemently critical of Nicolás Maduro, and have accused the Frente Amplio of tainting Uruguay's image. Indeed, Mr. Talvi, the presidential candidate for the Partido Colorado, and potentially Uruguay's next foreign minister, has been a leading critic of the Frente Amplio's Venezuela policy.
Trade Talks
Perhaps the most important impact of Uruguay's election will be the rebalancing of forces within Mercosur. In addition to hostility to Venezuela and skepticism of the Latin American left, all the parties in Mr. Lacalle Pou's coalition favor greater trade and economic liberalization. That will please Brazilian President Jair Bolsonaro and his powerful Mercosur-skeptic finance minister, Paolo Guedes.
On the other hand, Mr. Lacalle Pou's election is a blow to Argentina's president-elect, Alberto Fernández, whose protectionism and positions on Venezuela, Bolivia and former Brazilian President Luiz Inácio Lula da Silva will leave him isolated in the Southern Cone.
Potential differences on trade and foreign policy are not the only factors that will complicate Uruguay's relationship with Argentina.
Uruguayans remember that it was during Mr. Fernández's time as President Néstor Kirchner's powerful cabinet chief that Argentina bitterly protested the construction of a pulp and paper mill on the Río Uruguay. Mr. Fernández also served as cabinet chief for President Cristina Fernández de Kirchner, who started several disputes with Uruguay, and provoked controversy by claiming Uruguayan national hero José Artigas was an Argentine.
In the past, Uruguay's reliance on Argentina might have papered over these differences. But today, Argentina's acute economic crisis is deepening Uruguay's decoupling from its neighbor and reducing Argentina's influence in Mercosur, as a potential showdown with Brazil looms. Uruguayan exports to Argentina were down 19 percent – to just $30 million – in October, whereas Uruguay's exports to Brazil reached $106 million the same month. At the same time, strict capital controls in Argentina are reducing Argentine tourism to Uruguay.
Tough Choices
Mr. Lacalle Pou comes to office with limited momentum, lacking a strong mandate and burdened by a coalition of mostly inexperienced outsiders. Imposing unpopular but necessary austerity measures while maintaining a clunky coalition will be difficult. Either way, however, Uruguay's peaceful and orderly election, in a period of regional tumult, has cemented its image as the region's strongest democracy.
About the Author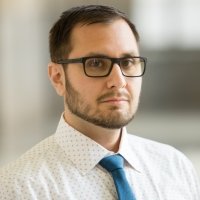 Aníbal Nicolás Saldías
Analyst, Latin America and the Caribbean, The Economist Intelligence Unit; former Senior Researcher, Argentina Project
Read More
---
Latin America Program
The Wilson Center's prestigious Latin America Program provides non-partisan expertise to a broad community of decision makers in the United States and Latin America on critical policy issues facing the Hemisphere. The Program provides insightful and actionable research for policymakers, private sector leaders, journalists, and public intellectuals in the United States and Latin America. To bridge the gap between scholarship and policy action, it fosters new inquiry, sponsors high-level public and private meetings among multiple stakeholders, and explores policy options to improve outcomes for citizens throughout the Americas. Drawing on the Wilson Center's strength as the nation's key non-partisan policy forum, the Program serves as a trusted source of analysis and a vital point of contact between the worlds of scholarship and action. Read more
Argentina Project
The Argentina Project is the premier institution for policy-relevant research on politics and economics in Argentina.  Read more