Foreign policy challenges facing the Sunak Government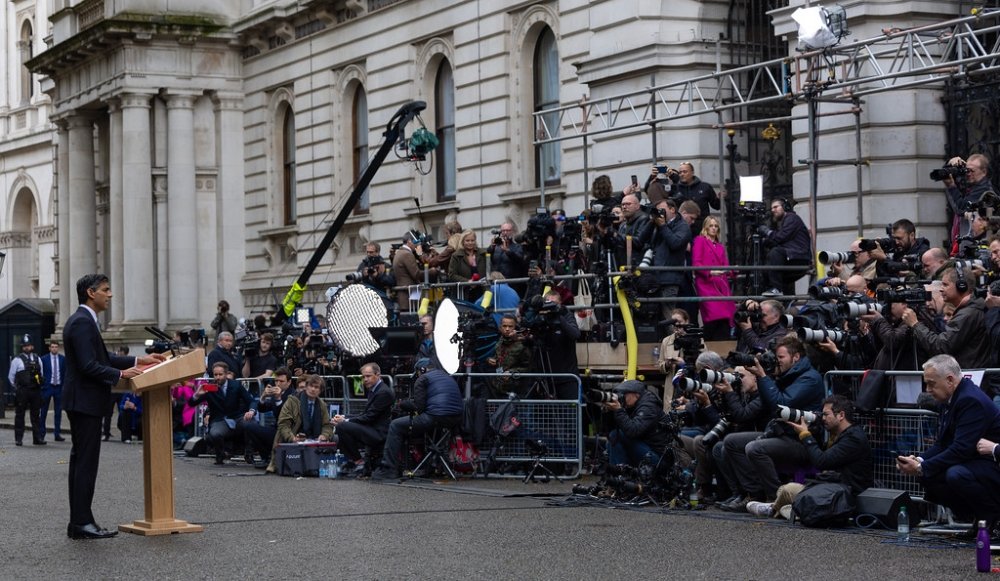 Following the resignation of Liz Truss after 50 days in office, former Chancellor Rishi Sunak won the second Conservative Leadership election of 2022 to become the United Kingdom's Prime Minister. Whilst still in its infancy, the Sunak Government has inherited an economy facing numerous domestic challenges, alongside the immediate and foremost security concerns over Russia's continued war with Ukraine. 
Amid these challenges, Mr. Sunak contends with significant hurdles in shoring up domestic popular support whilst still advancing his predecessors' primary goal of building a post-Brexit 'Global Britain'. Both hard and soft power projection face significant challenges amid economic uncertainty and tightening fiscal policy following substantial Government interventions to provide energy bill support for millions of UK households.
A large degree of continuity has persisted between the Johnson, Truss and Sunak Governments, with continued focus on Russia's invasion of Ukraine as the foremost security concern facing the UK. In a similar move to Liz Truss, Rishi Sunak's first phone call was made to President Zelenskyy, reaffirming the UK's support for Ukraine. Although it is largely symbolic, such a call is necessary to dispel any notions that the UK's domestic economic challenges will prevent it from seeking a sustainable international position.
Uncertainty persists over Mr. Sunak's position on China. It is unclear whether Mr. Sunak will fulfil Liz Truss' ambition to officially list China as a threat to the UK, which would mark a significant shift in diplomatic rhetoric. Doing so would align with comments made by the PM during 2022's first Conservative leadership election, where Mr. Sunak stated "China is the biggest long term threat to Britain and the world's economic and national security", alongside promising measures to ban CCP-funded Confucius Institutes in the UK. 
Mr. Sunak has so far only discussed China with President Biden, confirmed by a read-out issued by No.10.Having spoken to several other leaders, including Australian PM Anthony Albanese and Indian PM Narendra Modi, it is unclear whether the topic of China-containment arose. 
There is an urgent need to assert the UK's China policy, with both international and domestic events hopefully setting the impetus to do so sooner. This has been highlighted by a recent altercation at the Chinese consulate in Manchester, where protestors were beaten by consular security; the consul-general Zheng Xiyuan was accused of attacking a protester.
The ensuant diplomatic fallout has emphasised the need for the Sunak Government to coordinate a coherent China policy to prevent similar fiascos and ensuant diplomatic escalation. This story broke alongside revelations that retired UK military pilots have been given jobs in China to train PLA pilots, raising concerns over potentially significant security breaches.
Failures in China-policy making also risks drawing the ire of the Conservative party's China hawks, the foremost of which, Tom Tugendhat, sits on the Sunak Cabinet as Security Minister. As a Parliamentary caucus growing in influence, Mr. Sunak must endeavour to keep these MPs on-side. 
Sunak also faces a potential budgetary showdown over defence spending. Despite assurances from both Boris Johnson and Liz Truss that, by 2030, the UK's defence budget would rise to 2.5 percent and 3 percent respectively, Rishi Sunak has so far avoided a 3 percent commitment. In August Mr. Sunak referred to 3 percent as an "arbitrary target". Despite its symbolic nature, this figure carries political weight for members of Mr. Sunak's Cabinet, such as junior Defence Minister James Heappey, who threatened to quit Liz Truss' administration should 3 percent be ditched - a threat which presumably applies to the new Government too. 
Even if Mr. Sunak committed to this figure, the UK's current economic outlook may prevent it in the short to medium term. Whilst the November 17 fiscal plan announcement will provide clarity on the future of the UK's economy, both Rishi Sunak and Chancellor Jeremy Hunt have warned of difficult times ahead, with the expectation that some departments face spending cuts of over 10 percent. 
These cuts come at a critical time for UK hard power procurement, particularly for the Ministry of Defence's efforts to replace the significant number of military systems which have been donated to Ukraine. This is demonstrated by a recent report which suggests approximately half of the UK's NLAW anti-tank missile stockpile is yet to be replaced following donations to Kyiv. This factor alone could have a long term impact on future donations to the Ukrainian armed forces. In addition, inflation will raise the cost of defence procurements. 
The Sunak Government also risks diminishing their soft power status on issues such as climate change, in part due to the uncertainty over whether Mr. Sunak will attend the upcoming UN COP 27 Climate Summit in Egypt. Despite previous reports that the PM chose to opt-out in order to focus on domestic issues, No.10 has just walked back this claim and confirmed Mr. Sunak will attend. This initial uncertainty comes after the UK hosted COP 26 in 2021, where Mr. Sunak argued Britain has a "responsibility" to lead climate change financing. Had Mr. Sunak chosen ultimately not to attend COP 27, it could risk diminishing the UK's position in climate change leadership, and by extension the UK soft power projection.
Rishi Sunak therefore faces several hurdles to maintaining a consistent foreign policy to address the international challenges facing the UK. Despite a large degree of continuity between the successive Conservative Governments of 2022, Mr. Sunak has inherited significant economic hardship and will be compelled to act in accordance to restore public finances whilst maintaining the UK's image abroad. 
About the Author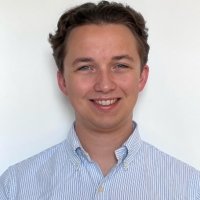 Ben Baxendale-Smith
Foreign Policy Professional and MPhil/PhD Student in Defence Studies at King's College London
Read More
---
Global Europe Program
The Global Europe Program addresses vital issues affecting the European continent, U.S.-European relations, and Europe's ties with the rest of the world. We investigate European approaches to critical global issues: digital transformation, climate, migration, global governance. We also examine Europe's relations with Russia and Eurasia, China and the Indo-Pacific, the Middle East and Africa. Our program activities cover a wide range of topics, from the role of NATO, the European Union and the OSCE to European energy security, trade disputes, challenges to democracy, and counter-terrorism. The Global Europe Program's staff, scholars-in-residence, and Global Fellows participate in seminars, policy study groups, and international conferences to provide analytical recommendations to policy makers and the media. Read more