On the Horizon 2023 | Brazil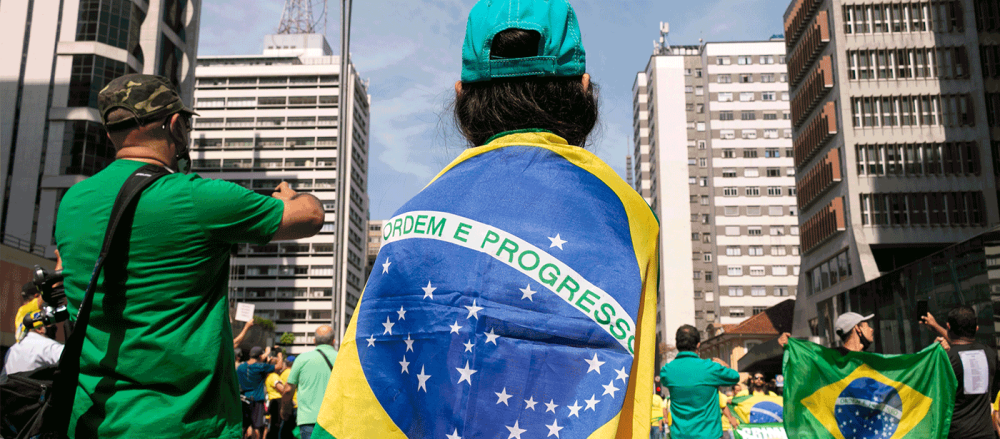 Critical Challenge for the US | Lula's Third Term
Brazil elected the leftist former President Luiz Inácio Lula da Silva for a third term in its most hotly contested election in its history. He won by a narrow margin and inherits major economic challenges. Fulfilling campaign promises to reduce inequality will be difficult. Moreover, allies of Lula's opponent, far-right incumbent Jair Bolsonaro, performed well in the election, and they will oppose his agenda at every turn.
For the United States, Lula's election presents both opportunities and challenges. China's economic influence in Brazil will grow stronger given Lula's commitment to the BRICS nations (Brazil, Russia, India, China, and South Africa) and its New Development Bank. Moreover, Lula is not expected to take a hard line against Russia's war against Ukraine. That said, Lula is interested in a close relationship with the United States, and there is a lot on his agenda that will interest the White House. Lula, for example, campaigned on promises to strengthen the rule of law and improve environmental protection, including in the Amazon.
Harnessing Brazil's Renewable Energy Potential
The world is shifting from fossil fuels to renewable energy. Brazil could play an important role in that transition, given its abundant natural resources and existing energy infrastructure. Already, Brazil derives more than 75 percent of its energy from renewable and hydroelectric sources, and it could increase its clean energy production significantly. The country is also home to the Amazon, the world's largest standing forest, and the conservation of that ecosystem is enormously consequential for the global response to climate change. That said, to reach its green energy potential, Brazil will need significant private investment and to build new international partnerships.
Traceable and Sustainable Supply Chains
France, the United Kingdom, and more recently, the European Union, have introduced laws to reduce deforestation associated with their agricultural imports. In addition, a Biden administration executive order in April 2022 aims to combat global deforestation. One study estimated that approximately 20 percent of Brazil's soy exports to Europe, and a similar proportion of its meat exports, are linked to illegal deforestation. In this context, Brazil is taking important steps to address deforestation in its supply chains, including through traceability systems. The state governments of Pará and Minas Gerais, for example, launched the SeloVerde initiative to improve the availability of traceable information in the livestock production chain. But Brazil's federal government is lagging. The EU legislation goes into force in 18 months for large companies, so Brazil must advance quickly to avoid losing market share.
Internet Regulation and Freedom of Speech
President Luiz Inácio Lula da Silva is expected to announce new internet regulations in the first 100 days of his government. The reforms will reportedly address misinformation, tax issues, and content production. That effort is expected to broaden further, given concerns about the role of misinformation in Brazil's recent election. The results could have long-term affects on Brazil's digital economy, with implications for Brazil's democracy and for major US businesses.
ON THE HORIZON | WHAT TO WATCH IN 2023
Explore the full publication and learn what Wilson experts are watching in 2023.
LEARN MORE
---
Brazil Institute
The Brazil Institute—the only country-specific policy institution focused on Brazil in Washington—works to foster understanding of Brazil's complex reality and to support more consequential relations between Brazilian and U.S. institutions in all sectors. Read more