On the Horizon 2023 | Canada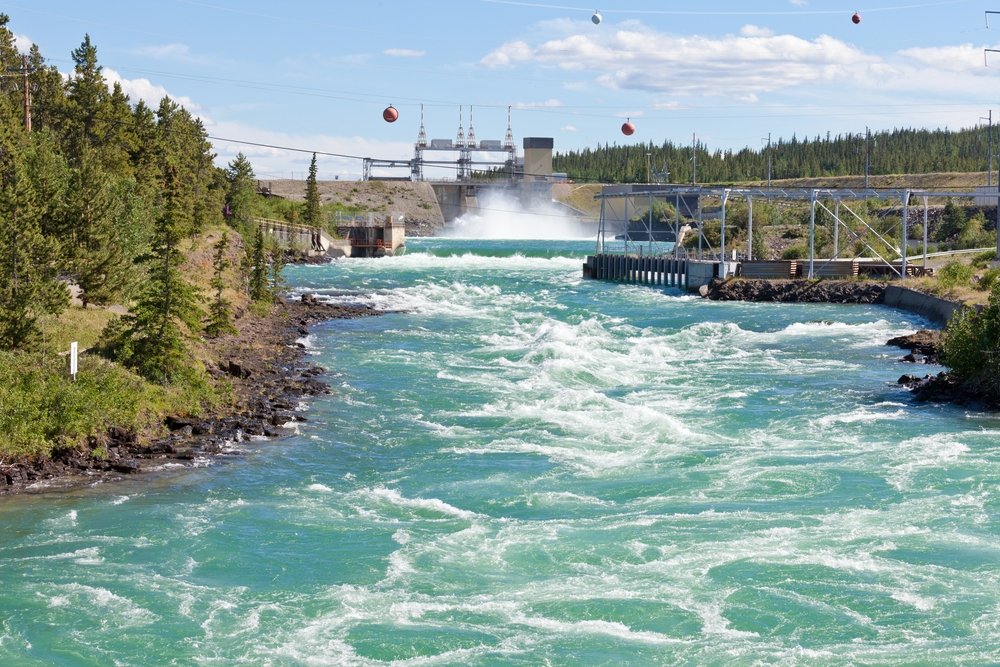 Critical Challenge for the US | Giving a Green Light to Net Zero
Neither Canada nor the United States are on course to meet commitments to attain net-zero carbon emissions by 2050. One reason for this is the difficulty in permitting critical projects such as rare earths mining and large-scale hydroelectric dams. As mature democracies with vibrant legal systems, Canada and the United States provide numerous options for blocking or challenging a permit, including ways to revoke permits after projects are underway.
The length of time it takes to bring a new energy source online can have geopolitical consequences. When European and Asian allies sought North American energy to replace Russian supplies after Vladimir Putin's invasion of Ukraine, Canada—despite its ample energy resources—could not help because it lacked the infrastructure necessary to reach Atlantic or Pacific ports. The United States sought oil from hostile Venezuela as gasoline prices spiked in 2022 because existing pipeline capacity from Alberta and Saskatchewan was maxed out.
Policymakers should also consider that worldwide energy demand is expected to increase by more than 50 percent by 2050. Current energy infrastructure falls short of current demand and a larger-scale shift in the pattern of energy consumption from fossil to renewable fuel sources will require more infrastructure, and fast.
North America has abundant energy resources and a shared commitment to climate action. The ability to trade in energy markets reduces dependence on energy imports from geopolitically risky regions and contributes resilience to the US and Canadian economies. Environmentally conscious electorates in both countries are voting for leaders willing to set ambitious climate policy targets and to make public investments in energy transformation.
3 Things to Watch
---
Economic Rebound
The economies of Canada and the United States are deeply integrated but governed by different institutions. The combination of economic linkages and political differences makes charting a policy course to economic recovery challenging.
There are officials across United States federal government whose remit is domestic but whose objectives can only be achieved with Canadian cooperation. When negotiating trade agreements in the 20th century, the United States and Canada chose not to delegate sovereignty to supranational institutions as European leaders had after World War II. This put an obligation to coordinate on public servants and elected policymakers in the two counties.
International economic policy coordination is as important today as it was for the leaders of the United States, Canada, and forty-two other countries who met at Bretton Woods in 1944 to chart a course to economic recovery. Understanding how Canada's economy works will contribute to better US policy, and an economic rebound in both countries.
Confidence in North America
The North American Free Trade Agreement, or NAFTA, faced skeptical opponents when it took effect in 1994. In Canada and Mexico, voters feared a loss of sovereignty, independence, and cultural distinctiveness once NAFTA removed trade barriers. There was a similar sentiment in the United States, where leaders who supported the agreement's ratification avoided defending NAFTA in public.
Years later, the criticism of NAFTA was so widespread in the United States that in 2016, both presidential nominees wanted to repeal or renegotiate it. This came as a shock to Canadians and Mexicans whose NAFTA concerns were settled by the agreement's contributions to economic growth.
The United States Mexico Canada Agreement, or USMCA, replaced NAFTA in 2020 and included both a mandated review in 2026, and a sunset date in 2036, unless all three countries agreed to recommit. Whether supporters or critics of the USMCA influence public perceptions of the new agreement will depend on which group is paying the most attention to implementation.
Canada in the Indo-Pacific
Canada unveiled its highly anticipated Indo-Pacific Strategy at the end of 2022, outlining how it plans to increase its presence in the region and signaling that it is serious about its commitments as a regional ally.
Ottawa asserts that Canada is a Pacific country, pointing to ongoing free trade negotiations with the Association of Southeast Asian Nations, large Asian diasporas that reside in Canada, and 25,000 kilometers of Canadian coastline that touches the Pacific Ocean. However, it has been largely excluded from the emerging network of US-led institutions that includes security organizations like the Australia-UK-US Security Pact, and economic groups like the Indo-Pacific Economic Framework (IPEF).
2023 will provide numerous opportunities to remedy the rift caused by Canada's exclusion from these institutions. The United States has promised it will petition for Canadian membership in the IPEF and both countries have pledged to hold the first Canadian-US dialogue on the Indo-Pacific in the coming year.
ON THE HORIZON | WHAT TO WATCH IN 2023
Explore the full publication and learn what Wilson experts are watching in 2023.
LEARN MORE
---
Canada Institute
The mission of the Wilson Center's Canada Institute is to raise the level of knowledge of Canada in the United States, particularly within the Washington, DC policy community.  Research projects, initiatives, podcasts, and publications cover contemporary Canada, US-Canadian relations, North American political economy, and Canada's global role as it intersects with US national interests. Read more