Make Greenhouse-Gas Accounting Systems Reliable: Build Interoperable Systems
Dr. Ross A. Virginia, Global Fellow with the Polar Institute, was recently published in Nature about making greenhouse-gas accounting systems more reliable. The article, which posits that global integrated reporting is essential if the planet is to achieve net-zero emissions, discusses how data, interoperability, trust, and finance are crucial to building this sort of integrated reporting system.
A PDF file of the article is available below.
About the Author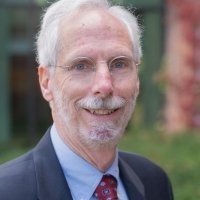 Ross A. Virginia
Global Fellow, Polar Institute;
Myers Family Professor of Environmental Science and Director of the Institute of Arctic Studies within the Dickey Center for International Understanding at Dartmouth College, Hanover, NH, USA
Read More
---
Polar Institute
Since its inception in 2017, the Polar Institute has become a premier forum for discussion and policy analysis of Arctic and Antarctic issues, and is known in Washington, DC and elsewhere as the Arctic Public Square. The Institute holistically studies the central policy issues facing these regions—with an emphasis on Arctic governance, climate change, economic development, scientific research, security, and Indigenous communities—and communicates trusted analysis to policymakers and other stakeholders. Read more