Merkel and Biden: Recasting the German-American Alliance
Commentary from Daniel S. Hamilton, Director of the Global Europe Program.
Angela Merkel's last visit to Washington as Chancellor of Germany offers a moment for reflection on her profound impact on Germany, Europe, and the transatlantic alliance. She knows President Biden well and has been clear in her intent to reinvigorate Germany's ties to the United States, even though in her typically cautious way she has not necessarily embraced every aspect of the new administration's agenda. She was surprised at the lack of consultation when it came to U.S. withdrawal from Afghanistan since Germany and other NATO allies also have forces there. She remains committed to the Nord Stream 2 gas pipeline project with Russia, even though President Biden has called it a "bad deal" and many members of Congress are strongly opposed. She used Germany's EU Presidency last winter to ink an investment deal with China despite U.S. concerns. That deal is now in the deep freeze after EU sanctions on China and Chinese countersanctions on the European parliament and a number of prominent German research institutes and individuals. Germany's lagging defense expenditures remain of concern to the United States.
What's new is that Merkel and Biden have been discussing these issues throughout the spring and summer as part of a new spirit of overall strategic realignment. That alignment was key to the strong set of commitments made at the G7, U.S.-EU and NATO summits held in June. Both countries have framed the climate change agenda as part of larger efforts to build more competitive, just and resilient economies that can sustain good-paying jobs. There is renewed U.S.-German attention to continuing challenges in the Western Balkans and support for Ukraine, which is still under assault from Russia. Despite some German-American differences in tactics, German opinion is toughening on China.
What unites Biden and Merkel is their shared understanding that even though Germany has once again become Europe's swing state, it is a country with great weight yet uncertain power. The goal ahead is to encourage Germany to step up its engagement on the European and global stage in a way that reassures other countries about Germany and reassures the Germans about themselves. Merkel managed Germany's evolution in often masterful ways. The question now is whether her successors will prove to be as adept.
About the Author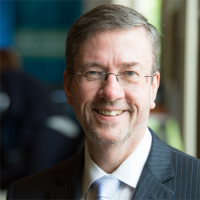 Daniel S. Hamilton
Former Director, Global Europe Program; Austrian Marshall Plan Foundation Distinguished Fellow
Daniel S. Hamilton was the Austrian Marshall Plan Foundation Distinguished Fellow and Director of the Global Europe Program at the Wilson Center from 2020 to 2021. He is one of the country's foremost experts on modern Europe, the transatlantic relationship, and U.S. foreign policy. He testifies regularly before the Senate, the House, and various European parliaments, comments often in U.S. and international media, and is an award-winning author of scores of publications on European and transatlantic security, economic and political affairs, and on U.S. foreign policy issues. A former senior U.S. diplomat, he is also Senior Fellow at the Foreign Policy Institute of Johns Hopkins SAIS.
Read More
---
Global Europe Program
The Global Europe Program addresses vital issues affecting the European continent, US-European relations, and Europe's ties with the rest of the world. We investigate European approaches to critical global issues: digital transformation, climate, migration, global governance. We also examine Europe's relations with Russia and Eurasia, China and the Indo-Pacific, the Middle East and Africa. Our program activities cover a wide range of topics, from the role of NATO, the European Union and the OSCE to European energy security, trade disputes, challenges to democracy, and counter-terrorism. The Global Europe Program's staff, scholars-in-residence, and Global Fellows participate in seminars, policy study groups, and international conferences to provide analytical recommendations to policy makers and the media. Read more