Public Action During the Thaw: An Interview with James H. Billington Fellow Dmitry Kozlov
Dmitry Kozlov was the 2018-2019 James H. Billington Fellow for Russian History and Culture at the Kennan Institute. He focused his research on profound changes in the use of public spaces and the norms of public behaviour effected by Soviet youth during the 1950s and 1960s. He is also a Research Fellow at the Research and Information Centre "Memorial" in Saint Petersburg.
Q: Describe your background and what brought you to the Wilson Center.
As a research fellow at the Research and Information Center "Memorial" in Saint Petersburg, I am studying various forms of alternative political, social and cultural life in the 1950–1960s Soviet Union. During my research project in collaboration with the Research Centre for East European Studies at the University of Bremen, I have found a great amount of terrific documents in the archives of Saint Petersburg, Moscow, and Bremen. Police and KGB reports to local communist party bodies, stenographic records of party and young communist league meetings, unpublished diaries, poems, and amateur satiric plays – all these sources demonstrate that late socialist Leningrad was not black-and-white in terms of alternative public life. And now it is time to analyze these documents and to publish results of this analysis.
The James Billington Fellowship at the Kennan Institute gave me an excellent opportunity to work with these sources, to write new texts, and what is even more important, to discuss some results of my work with colleagues. During my fellowship I prepared two articles and organized a very productive public discussion on Soviet and post-Soviet dissent with my colleagues Kevin M.F. Platt from the University of Pennsylvania and Mikhail Nemtsev from Georgetown University.
Q: What project are you working on at the Center?
I am working on my book tentatively titled "Leningrad Youth of the Thaw in Search of Space for Public Action." Focusing on cases in the 1950–1960s (the period of Soviet history that is traditionally called "the Thaw"), I am trying to analyze and to conceptualize various regimes of publicity which coexisted in a Soviet city during those years.
Soviet society is usually characterized as a society with extremely little, if there was any, space for free public action. On the one hand, we cannot apply classical conceptions of the public sphere as the sphere for free dialogue and public discussions between citizens and for their contesting the state authorities. On the other hand, as contemporary historians and social researchers demonstrate, the post-Stalin Soviet Union was not the model totalitarian state and it allowed some possibilities to act and to speak freely. During the Thaw, the range of those possibilities widened. On the one hand, it had happened because of the transformation of state institutions of control, discipline and ideology after Stalin's death. And on the other, it was the period of the enormous social and political mobilization that appeared and developed from below. Some of people's initiatives were suppressed and others were supported by the authorities. And the paradox was that the same actions could be supported, neglected or suppressed due to different social, spatial and temporal conditions.
So in my research I focus on several questions. How did late Soviet state institutions limit expressions of citizens' doubts, disillusionments, and disagreements with state politics? In what social and geographical spaces could such civic feelings be expressed? How did the urban space shape the form and content of protest actions?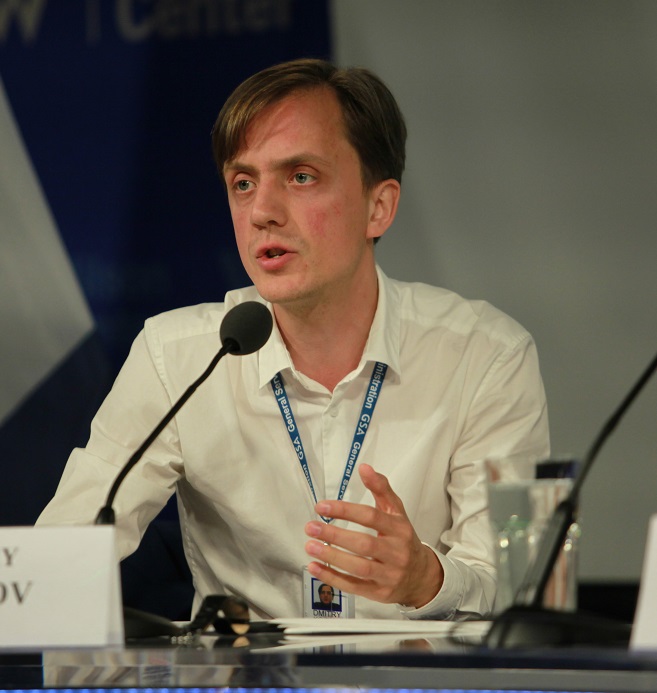 Q: How did you become interested in your current research topic?
In my student years I researched different forms of protest activism and underground art in the late USSR. The longer I worked on this topic, the more I understood that not every public action included protest or even any clear ideological content, though most of them were stigmatized by authorities as "demagogic speeches," "anti-social behavior," or even "anti-Soviet crimes." If I continued to use the framework based on the "protest/conformism" dichotomy, I had to play the same role that KGB officers did when they interpreted subversive public actions in 1950s and 1960s to establish the social and political norm by defining and persecuting the deviations. This role does not suit me. So I decided to focus on the spatial conditions of such controversial actions to understand them not simply as protest or enthusiastic reaction on the authorities' reforms, but as creative reclaiming of publicity in the urban space.
And my second goal, that is common for most historians, is to find those who were misunderstood, misinterpreted, or forgotten and bring them back from oblivion. And I am happy that because of my research I had a chance to meet and to speak with living witnesses of those times. They are wonderful people with extraordinary biographies, who taught me how to be free even in conditions of state unfreedom.
Q: Why do you believe that your research matters to a wider audience?
The problem of blurring borders between political activism and other forms of public activity (e.g. contemporary art or youth subcultures) is extremely relevant for modern societies. Controversial political performances of Pussy Riot or Petr Pavlenskiy are the most famous, but not unique recent examples of playing with the (re)definition of public action. I would like to show that mutual misunderstanding of public actions by society and state has deep historical roots. By clarifying the changing rules of the regime of publicity during the 1950s through the 1960s and focusing on the hopes and disillusionments that drove public actions of the Thaw period, my project seeks to challenge the very idea of seeing the actions that do not result in the regime's structural transformation as unproductive and unfruitful. This approach seems to be particularly pertinent nowadays, when after the massive public rallies for fair elections in Russia in 2011–2012 many of their former participants, along with social and political analysts, consider that social movement as failed.
Q: What is the most challenging aspect of your research?
Although I am trying to make general observations about regimes of soviet publicity, my research is based on personal stories of people who contested official monopoly over public spaces with their political or art actions. The most challenging for me is to choose from multiple cases, every one of which is unique, those which are suitable for making generalizations. If only I could, I would be happy to write about all those men and women, whose stories I found, but unfortunately every book has a limited amount of pages.
Q: What do you hope the impact of your research will be?
The book, which I see as the result of my project, and which I hope could be interesting not only for my colleagues but for wider audience, continues the historiographic tradition of understanding the Thaw as an ambiguous and contradictory period, as opposed to a heavily romanticized epoch of the liberalization and democratization of the Soviet regime. For me it is very important to demonstrate that citizens did not simply react to a changing state and party politics, but contested the current regime of publicity by providing new forms of public actions.
About the Author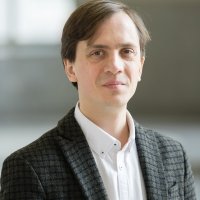 Dmitry Kozlov
James Billington Fellow;
Research fellow at Research and Information Centre "Memorial"
Read More
---
Kennan Institute
The Kennan Institute is the premier U.S. center for advanced research on Russia and Eurasia and the oldest and largest regional program at the Woodrow Wilson International Center for Scholars. The Kennan Institute is committed to improving American understanding of Russia, Ukraine, and the region though research and exchange. Read more