Reaching Agreement with Mexico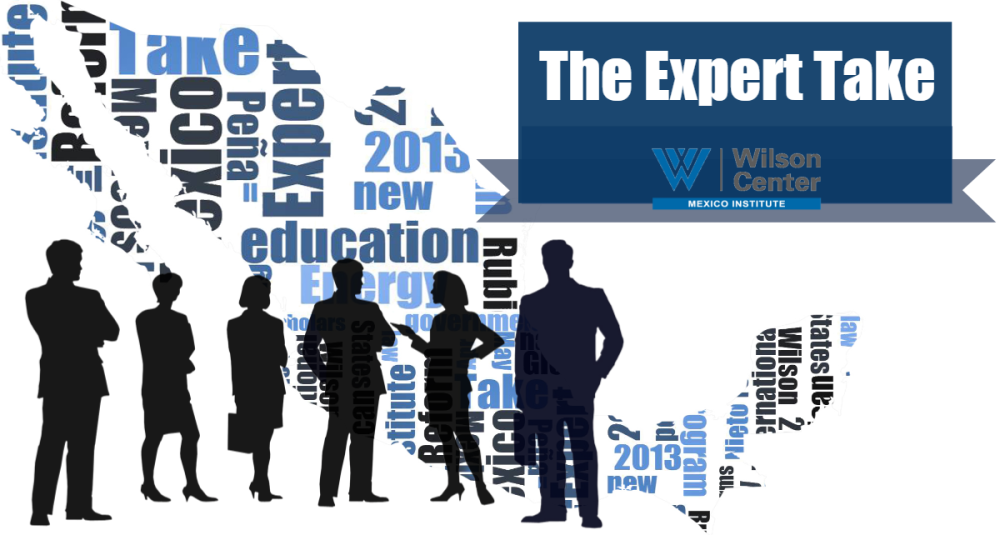 U.S. and Mexican cabinet ministers are conducting intense negotiations this week to craft solutions on handling Central American migrant flows.  They seek to forgo a dangerous path of ratcheting up U.S. tariffs on Mexican imports that would dearly cost U.S. consumers, businesses and farmers.  
As former U.S. Ambassadors to Mexico, we urge these senior leaders to delink trade and immigration and find ways ahead to address the real problems around Central American migration.  Otherwise, we face lose-lose outcomes. 
Higher tariffs will tax U.S. consumers and producers and weaken the integrated production chains that underpin millions of U.S. and Mexican jobs.  Damaging Mexico's economy will cripple its capacity to tackle migrant flows as well as the economic growth that contributed to "net zero" Mexican migration to the U.S. today.  Mexico would face a political imperative to retaliate against U.S. exports.  Amid the deepening trade battle with China, the United States and Mexico need each other – to trade, to manage the flow of Central Americans fleeing violence in their homelands, and to work against cross border-crime. 
We former U.S. Ambassadors have worked to transform Mexico and the United States from "distant neighbors," as they were called in the 1980s, to partners.  Under Republican and Democratic Administrations, we sought to build prosperity in both countries and came to understand how our economies, societies and cultures are so intertwined.  Here are five reasons we should to collaborate.  
First, U.S. consumers, business and farmers would face billions of dollars of added costs from U.S. tariffs, plus any Mexican retaliatory duties.  Under the North American Free Trade Agreement, the U.S. and Mexican private sectors have built a "$1 million dollar a minute" trade relationship ($678 billion in 2018).  Companies jointly produce products.  Mexico is the U.S.' second largest export market.
Second, the economic relationship now supports 5 million U.S. jobs.  It helps U.S. companies to compete against China and other trading powers.  For U.S. farmers: Mexico is their number three market, buying $19 billion in U.S. agricultural goods in 2017.  If the US imposes new and rising tariffs, expect the same from Mexico on U.S. agricultural products that will have little chance of finding new markets quickly.
Third, if the U.S. and Mexico start down a path of dueling tariffs, both will refocus attention away from solving issues and building prosperity.  Republican Senate Finance Committee Chairman Chuck Grassley, among others, has already signaled that imposing tariffs could endanger passage of the U.S-Mexico-Canada Agreement (USMCA) to modernize NAFTA.  U.S. businesses, farmers and workers would lose out on an up-to-date and stronger set of trade rules and practices that would provide needed certainty and predictability.
Fourth, a battle over trade and migration will almost inevitably undermine the trust needed to forge an improved partnership to tackle cross-border crime.  That crime fuels record drug overdoses in the U.S. and widespread violence and record homicides in Mexico.  Progress will be more difficult if the U.S. is perceived to harm Mexican jobs with tariffs.
Fifth, Mexico bears a significant burden from these migrant flows.  Mexico's Foreign Secretary says over 25,000 asylum seekers are waiting in Mexico for decisions or interviews with U.S. authorities, and another 24,000 have applied for refuge in Mexico this year.  The Mexican government is returning many migrants to their home countries, including through cooperation with U.S. authorities to identify those with criminal connections. To impose tariffs would erode the willingness of Mexicans to slow the spill over into the United States. 
Central American migration needs to be tackled as part of a long-term regional strategy that addresses why people are fleeing, or the problems will persist.  Addressing the root causes requires sustained U.S. and Mexican investment to enforce the rule of law, improve public security, and help create jobs in Central America (and southern Mexico).  Mexican officials have new proposals for development projects. The U.S. should consider them seriously.  Both should involve international financial institutions and other donors in a broader effort.
The large numbers of migrants require new strategies for managing the flows, as well as caring for migrants.  This means adding funds and staff on both sides of the border, including U.S. personnel to adjudicate asylum claims.  Mexico's government must resolve how best to protect the human rights of migrants, as it has committed to do, in a situation where Mexico's immigration and refugee agencies are poorly staffed and funded and lack the capacity to handle the numbers heading north. 
Mexico's authorities are working to better manage the situation.  Mexican officials say they are now stopping 877 undocumented migrants a day and have sent some 80,000 home over the past six months.  However, Mexico's capacities are under great stress, and large numbers of Central Americans are still arriving at the U.S. border, sparking the current U.S. threat of tariffs.  
U.S.-Mexico relations touch the daily lives of Americans more than relations with any other country because of trade and investment, border connections, tourism, family ties, and – yes -- illicit flows across the border.  The same is true for Mexicans.
Cabinet ministers from both countries meeting this week have an opportunity to begin fixing the shortcomings causing the current crises and to start an ongoing process to better tackle the problems. 
We urge that every effort be made to seize this moment with effective diplomacy to build and not destroy trust, and to grasp and not undermine the real improvements in trade relations that are within reach through the USMCA.
---
Mexico Institute
The Mexico Institute seeks to improve understanding, communication, and cooperation between Mexico and the United States by promoting original research, encouraging public discussion, and proposing policy options for enhancing the bilateral relationship. A binational Advisory Board, chaired by Luis Téllez and Earl Anthony Wayne, oversees the work of the Mexico Institute.  Read more