Rebuilding the US–South Korea–Japan Trilateral Relations in the Indo-Pacific Region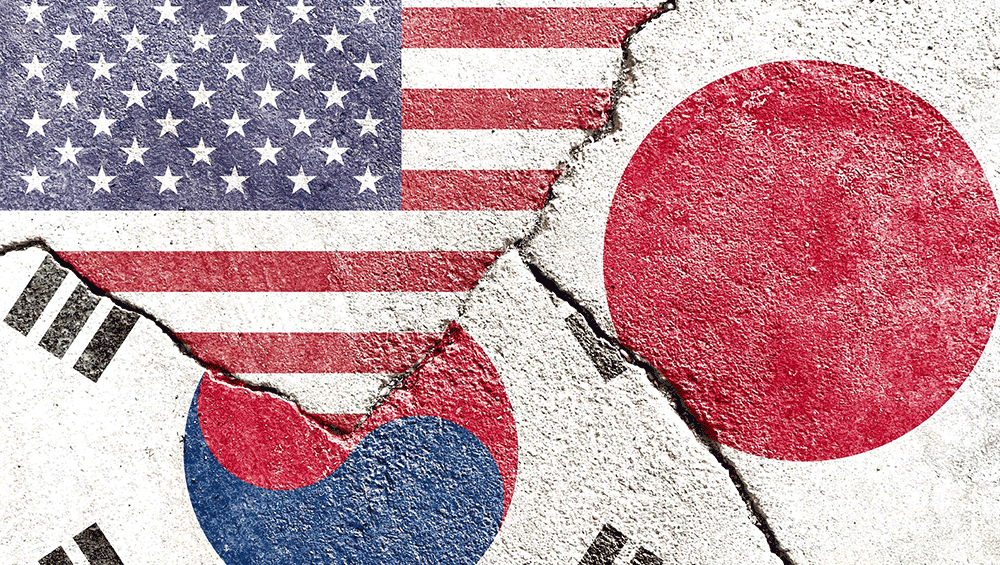 Policy Recommendations
The United States, South Korea, and Japan have common interests in bolstering the liberal, rules-based order in the Indo-Pacific region. This article offers recommendations for three areas of cooperation:
The U.S., South Korea, and Japan should contribute to the greater economic connectivity in the Indo-Pacific region. South Korea and the U.S. should join the Comprehensive and Progressive Agreement for Trans-Pacific Partnership (CPTPP). The Biden administration needs to finalize its Indo-Pacific Economic Framework so that South Korea and Japan can identify the most useful roles they can play. South Korea, for example, can contribute to digital connectivity and infrastructure. All three counties can find better solutions for reaching carbon neutrality by providing clean energy in the region.
The U.S., South Korea, and Japan should enhance security cooperation to deal with North Korea's escalating nuclear and missile threats by increasing intelligence sharing and undertaking close military and security consultation. South Korea's participation in the Quadrilateral Security Dialogue (Quad) working group, and later, full membership, are desirable for the region's peace and stability. The three countries need to develop a crisis management mechanism for contingencies in Taiwan and the South China Sea and East China Sea.
As stable democracies, South Korea and Japan can support democratic resilience in the region. Both have become more vocal about supporting democracy, as has been evident in their actions toward Myanmar and Russia. The US can facilitate democratic unity among the three to provide coordinated programs such as good-governance-oriented foreign aid. The three can work together to create a plurilateral institution focusing on the region's democracy agenda. They should work closely to stop efforts by autocracies such as China and Russia to undermine human rights norms in the United Nations and other international organizations.
A free and open Indo-Pacific is crucial for the prosperity, security, and democracy of the U.S., South Korea, and Japan. This region has been increasingly moving toward China's influence, primarily due to its economic power. Counties in this region are tied to China through trade, supply chains, and investment. There is also a lack of a security architecture that can effectively govern the region's seas and skies. The Russian invasion of Ukraine is not only awakening European countries but also making countries in the Indo-Pacific region think about the possibility of a nearby war. To safeguard the democracies in Northeast Asia, it is imperative to create a structure for peace and prosperity. The U.S., Japan, and South Korea are the largest, third-largest, and tenth-largest economies in the world, and South Korea and Japan are the two strongest military allies of the US in Asia. As leading democracies that respect individual liberty, human rights, and the rule of law, they have supported others to live under democratic governance.
Despite these shared interests and practices, each country's vision remains bound by domestic politics, which hinders cooperation among the three. Antagonistic South Korea–Japan relations have been a core problem, making the search for trilateral arrangements futile. Recognizing this problem, the Biden administration, in its Indo-Pacific strategy released in February 2022, defined enhanced U.S.–Japan–ROK cooperation as one of 10 action plans.1 In a joint statement that followed, "the Secretary and Foreign Ministers emphasized their three countries share a common view of a free and open Indo-Pacific, which is inclusive, and shared respect for the rules-based international order and pledged to further expand their cooperative relationships."2 With the new Yoon Suk-yeol government in office from May 2022 and the new Japanese government led by the moderate Prime Minister Fumio Kishida since October 2021, there are high hopes to improve South Korea–Japan relations. Yoon's foreign policy is based on his view of South Korea as a "global pivotal state" working in closer cooperation with the U.S. and Japan.3
Greater Economic Connectivity through the Indo-Pacific Economic Framework
All three nations have a common interest to bolster the rules-based economic order that allows countries to choose partners and policies free of coercion. To move forward, both South Korea and Japan must go back to placing each other on the "white list" of countries accorded preferential treatment for export licensing.4 They need to recognize that linking history issues to economic or security-related matters is not beneficial for either side. Japan contributed to the launching of the CPTPP after the Trump administration withdrew from the Trans-Pacific Partnership. The South Korean government is currently working to join the CPTPP, and the Biden administration should seek membership as well in the near future.
The US Economic Framework is a key for countries of the region to participate in the Indo-Pacific strategy but lacks concrete programs that showcase the benefits of participation. The Moon Jae-in government's New Southern policy was motivated primarily to reduce economic dependence on China. To promote active engagement in the Indo-Pacific Economic Framework, the Biden administration should send strong signals of the economic benefits that countries can derive from it. For instance, providing common standards and rules that can govern digital space and new frontier technology is worthy of serious attention.
South Korea can contribute to the framework by reducing the region's infrastructure gap and increasing digital connectivity, both areas where South Korea is a leading global economy. The US needs to invite South Korea to the Build Back Better World initiative that has been focused on the partnership with Group of Seven (G7) members. Using its robust information technology (IT) companies and foreign aid, South Korea can help connect the region digitally. The US, South Korea, and Japan should work together to provide reliable and trustworthy rules and norms for governing digital space. Last but not least, South Korea should participate in the Enhancing Development and Growth through Energy (EDGE) to learn lessons that will help achieve its challenging goal of achieving carbon net zero by 2050. All three countries should also seek to construct rules and standards that can govern digital and other new frontier technologies.
All three countries recognize the centrality of the Association of South East Asian Nations (ASEAN) and the importance of India in their regional vision. If trilateral directions and standards are provided, each country's bilateral cooperation with ASEAN countries and India could generate synergies. Educational or cultural exchanges can surely strengthen diplomatic as well as economic ties.
Security Cooperation for the Free and Open Indo-Pacific Region
With no security architecture in the region, plurilateral security cooperation like the Quad or a trilateral security pact between Australia, the United Kingdom, and the United States (AUKUS) would be a desirable addition to the existing various bilateral security alliances with the US. At the same time, these arrangements need to be perceived as inclusive rather than as containing China. South Korea is currently participating in the working group dealing with the Coronavirus pandemic, but it needs to expand to areas such as maritime cooperation, which is based on the United Nations Convention on the Law of Sea. It may take time for South Korea to become a full member of the Quad, so the US and Japan should work together to increase the momentum for South Korea to join. Cybersecurity can be a common area of interest to be dealt with trilaterally and also in Quad-plus gatherings.
The biggest security challenge for all three countries is wisely responding to North Korea's nuclear and intercontinental ballistic missile capabilities. For the sake of more efficient and effective intelligence sharing, the three countries should consider changing the existing two bilateral General Security of Military Information Agreements into a trilateral agreement. Additionally, the US needs to continue to assure its nuclear-extended deterrence stance to curb the rising public sentiment in South Korea—and to a lesser extent in Japan—to build its own nuclear weapons as a hedge against the North Korean threat. More regular trilateral defense meetings and joint military exercises would provide a more stable security environment. It is also imperative to construct a trilateral mechanism to deal with a potential crisis over Taiwan or the South China Sea and East China Sea brought about by Chinese aggression.
The Ukraine war is causing the US to become more actively involved in Europe with its NATO allies. As such, U.S. allies and partners in the Indo-Pacific region are watching to see if this will weaken the US strategic focus on the region. The Biden administration needs to show that this is an unfounded concern.
Bolstering Democratic Resilience
The backsliding of democracy in the world has been widely recognized as undermining the liberal international order. The Varieties of Democracy (V-dem) study reports that the level of democracy enjoyed by the average global citizen in 2021 has decreased to 1989 levels, eradicating the last 30 years of democratic advances.5 Autocratic governments like Russia became dangerous by waging war and bending international rules in their favor.
The Indo-Pacific region is no exception. Some examples of democratic backsliding include Thailand's hybrid democracy with frequent military coups, Myanmar being under a military dictatorship since the February 2021 coup, the rise of Hindu nationalism in India, frequent reports of oppression of the free press and violations of human rights in the Philippines, and notorious human rights violations in North Korea and Xinjiang. Free civic space in Hong Kong and other places has been shrinking as authoritarianism expands.
South Korea and Japan are the two of the most prominent leaders in democratic Asia. They have participated in larger networks, such as the Community of Democracies and the Summit for Democracy, as well as the smaller 1.5 track D-10 dialogue. What is lacking is a region-focused cooperative body that can encourage democratic resilience. Under Yoon and Kishida, South Korea and Japan are expected to revive the cooperative spirit of the Kim Dae-jung-Obuchi Joint Declaration of 1998. They should move beyond this step, however welcome. With the US, they need to aim to create a like-minded body to coordinate resources such as foreign aid to support democracy in the region. The liberal, rules-based order is not sustainable without more action from democracies to safeguard it. South Korea needs to address the human rights issues of North Korea more actively. All three countries should work closely to bolster human rights norms in the United Nations and other international organizations.
Both South Korea and Japan became more active in democracy overseas as seen through their sanctions against the Myanmar military and Russia for their assaults on liberal norms, whether by overthrowing their own democracy (Myanmar) or attacking a neighboring democracy (Russia). The US should provide a facilitator role to enhance democratic unity trilaterally rather than sitting by while Japan and South Korea are trapped in their nationalism-driven animosity for each other.
Conclusion
The U.S., South Korea, and Japan represent a powerful nexus of economic, political, and military power. The three countries share ideals but need to do more to put these ideals into action, given the threats from illiberal states such as China and North Korea. This article offers a brief outline of how to enhance economic and security cooperation to bolster democracies in Asia.
---
REFERENCES
1. White House, "The Indo-Pacific Strategy of the United States," February 2022, https://www. whitehouse.gov/wp-content/uploads/2022/02/U.S.- Indo-Pacific-Strategy.pdf.
2. US Department of the State, "Joint Statement on the US–Japan–Republic of Korea Trilateral Ministerial Meeting," February 12, 2022, https://www. state.gov/joint-statement-on-the-u-s-japan-republic-of-korea-trilateral-ministerial-meeting/.
3. Yoon Suk-Yeol, "South Korea Needs to Step Up," Foreign Affairs, February 8, 2022, https://www. foreignaffairs.com/articles/south-korea/2022-02-08/south-korea-needs-step.
4. The Moon Jae-in government did not succeed the ministerial agreement on the wartime comfort women made in December 2015 between Park Geun-hye government and Abe Shinzo Cabinet. In addition, victims' remedy issues turned into judicial matters. In 2018, the South Korean Supreme Court ruled in two cases that workers used as forced labor by Japan during World War II were entitled to financial compensation from Mitsubishi Heavy Industries Ltd. and Nippon Steel. This caused Japan to retaliate by removing South Korea from a "white list" of countries accorded preferential treatment for export licensing. More than 1,100 products were potentially exposed to enhanced Japanese regulatory scrutiny when South Korea was removed from the white list. But three chemicals or components that are key to semiconductor manufacturing were of particular concern to South Korea: hydrogen fluoride, fluorinated polyimide, and photoresists. In reality, Japan has been approving recent export requests for the key chemicals in question on a timely and expeditious basis. Nevertheless, both Korea and Japan have not officially ended the "white list" disputes.
5. V-Dem Institute, "Democracy Report 2022: Autocratization Changing Nature?" https://v-dem.net/ media/publications/dr_2022.pdf.
Two Presidents, One Agenda: A Blueprint for South Korea and the United States to Address the Challenges of the 2020s and Beyond
Given all the shifts transforming the international environment, the United States and South Korea cannot afford a "business as usual" approach to their relations. This essay collection will chart a way forward for both administrations.
READ NOW
About the Author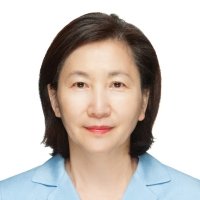 Sook Jong Lee
Senior Fellow, East Asia Institute; Representative of Asia Democracy Research Network
---
Hyundai Motor-Korea Foundation Center for Korean History and Public Policy
The Center for Korean History and Public Policy was established in 2015 with the generous support of the Hyundai Motor Company and the Korea Foundation to provide a coherent, long-term platform for improving historical understanding of Korea and informing the public policy debate on the Korean peninsula in the United States and beyond. Read more
Asia Program
The Asia Program promotes policy debate and intellectual discussions on U.S. interests in the Asia-Pacific as well as political, economic, security, and social issues relating to the world's most populous and economically dynamic region.  Read more