Recovered Music and Reconceiving Soviet Dissidence | A Conversation with Title VIII Summer Scholar Alexandra Birch
Q: What brought you to the center?
I have a somewhat unusual background in academia, working equally in the fields of History and Violin Performance. I was fortunate to have wonderful performance mentorship and academic support of my research aims while finishing my DMA at Arizona State and took the topic of my second DMA recital – recovered music from the Holocaust – to a postdoctoral fellowship at the US Holocaust Memorial Museum. After releasing two CDs of scores I found for USHMM, I wanted to bolster my performance credentials with a second doctorate, and have found my historical home at UCSB where I work on recovered music from the Soviet GULAG. I deeply believe in public humanities and applications of the arts and research outside of the academy. It has been fantastic to be back in DC working at the Library of Congress and USHMM while supported by the Kennan Institute to bring this timely research to a wider audience.
Q: What project are you working on at the center?
I am working on a large sampling project of music and sound from the Soviet GULAG. I selected a representational sampling of the multiplicity of experiences of detention including an indigenous reinterpretation of Solovki, a study of women and vocalists in Kazakhstan, a composer interned with the official orchestra and theatre in Vorkuta, Jewish-Soviet double-victimization and evacuation, and a Ukrainian composer interned in Magadan. I'm delighted to premiere the Ukrainian composer Vsevolod Zaderatsky's concerto in the 2022-23 season in solidarity concerts for the Ukrainian community. A large part of my research has been tracking the paths and arrests of these musicians and finding the musical scores themselves. Because there are limited pieces for comparison, there is also a large component of musicological analysis of the scores to accurately perform the composer's intended aesthetic. I was able to do a detailed analysis of Zaderatsky's score for this concerto while at the Wilson Center, and locate the violin concerto and capriccio of my composer from Vorkuta – Mikhail Nosyrev.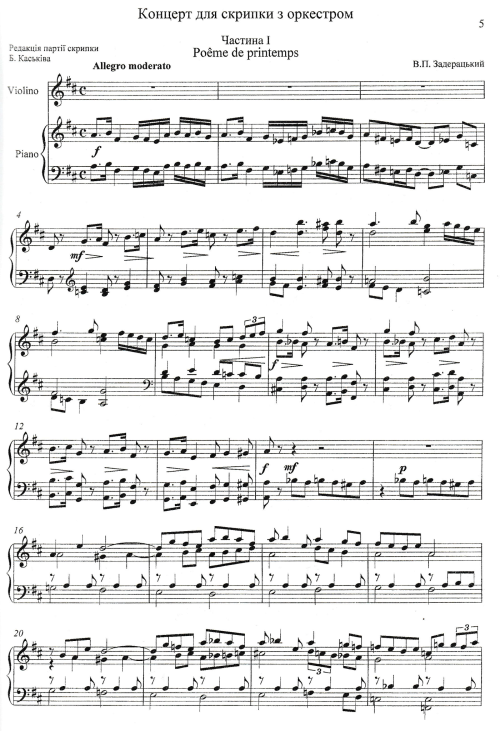 Q: How did you become interested in your current research topic?
Until 2015, music and genocide research were always separate research topics of great interest which I was hoping to unify more seamlessly. I was fortunate to have a mentor in performance who accepted my challenging traditional, canonical classical repertoire and who encouraged research. The field of classical music is incomplete without these missing composers – Soviet musicology is not only the titans of Shostakovich and Prokofiev but also the artists silenced in political repression, detention, and terror. This reassertion of other musical narratives de-Russifies and more accurately represents a Soviet canon. The arts are often portrayed as a soft field detached from diplomacy, but in the Soviet sphere, the might of artists on the international competition stage and promotion of powerful institutions were key elements of foreign policy and international dialogue. Furthermore, in contemporary examination, the impact of culture on policy is evident in the Russian Federation where political discourse is deeply rooted in mythologized rhetoric and posturing.  
Q: Why do you believe that your research matters to a wider audience?
I think music and an affective understanding of detention offers a personalized, often humanizing approach to atrocity studies and to history. Similarly, historical rigor unearths truly unknown works of immense diversity – a tremendous asset to the modernization and relatability of classical music. Beyond academia, broaching the topic of detention or terror can be politically fraught and emotionally difficult. For effected audiences, music provides an individual and emotional understanding of an incredibly overwhelming topic. The non-verbal nature of music means that the research itself can be presented without structural barriers or reinforcement of linguistic hegemony. In contrast to physical memorialization rooted at remote sites, music is as tied to the space of a camp as a site, but remains an immersive memorial experience when recreated in different environments. For less familiar audiences, rather than reciting body counts and lists of atrocity statistics, music can be an immediate, emotive, affective immersion into the experience of an individual – a microcosmic rather than reductive understanding of the GULAG. Significantly, these artists are remembered for their artistic output, how they viewed themselves, not merely their victimhood.
Q: What is the most challenging aspect of your research?
Bridging two fields has methodological challenges and maintaining high standards as an artist is a full-time commitment in itself.  My priority is to have rigorous discipline in both fields which allows for the best possible representation of these lost works. Historically, researching atrocity takes great sensitivity to balance academic discourse and historiographical trends with the affective and human experiences of detention.  Musically, accurate interpretation and performance of these works requires concrete skill, an ability to communicate with diverse audiences, and a wealth of related knowledge to understand scores with little or no background information. It is always a pleasure to find composers like Zaderatsky and Nosyrev who were outstanding professionals and whose music is complex and a joy to play and study.
Q: What do you hope the impact of your research will be?
In an increasingly polarized post-Soviet sphere, I hope to contribute an artistic solution to examine difficult human issues from a different angle. In the academy I hope to provide a comparative and engaging study of detention and to widen the possibilities for exciting new repertoire in classical music. Where diplomacy and dialogue fails, I hope to create shared, immersive experiences for remembrance, tolerance, and education. In understanding the past history of detention and artistic repression, I believe this work will inform contemporary policy. The duplicitous language of culture and myth remains in modern repression of artists and in the wider realpolitik. I hope that this alternate engagement with the past provides a new understanding of the GULAG and impact of the arts.
The opinions expressed in this article are those solely of the author and do not reflect the views of the Kennan Institute.
About the Author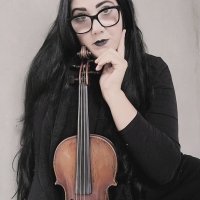 Alexandra Birch
Former Title VIII Summer Research Scholar;
Violinist; PhD student in History, UC Santa Barbara
Read More
---
Kennan Institute
The Kennan Institute is the premier U.S. center for advanced research on Russia and Eurasia and the oldest and largest regional program at the Woodrow Wilson International Center for Scholars. The Kennan Institute is committed to improving American understanding of Russia, Ukraine, Central Asia, the Caucasus, and the surrounding region though research and exchange. Read more