Remembering the Honourable Jocelyne Roy Vienneau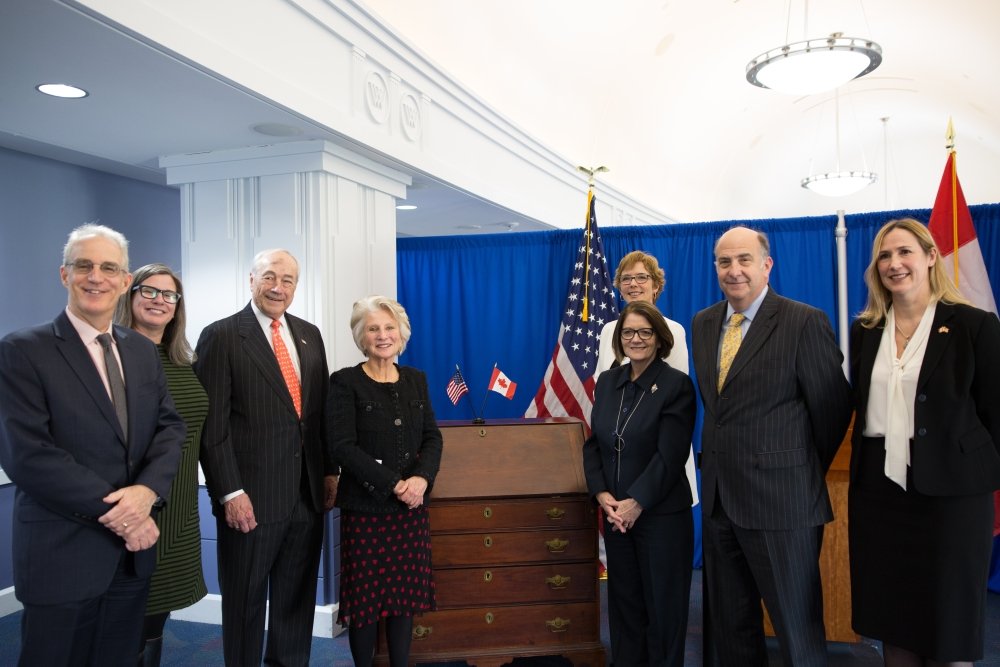 The Canada Institute of the Wilson Center mourns the death of the Honourable Jocelyne Roy Vienneau who served as New Brunswick's 31st Lieutenant-Governor.  During her tenure as Lieutenant-Governor, Mme. Roy Vienneau put literacy and family violence at the forefront of her mandate. Her work and dedication as New Brunswick's Lieutenant-Governor and related portfolios critically enhanced the relationship between Canada and the United States. The Canada Institute was honored to work with Mme. Roy Veinneau and her staff in February 2018 to coordinate the repatriation of a historic desk belonging to revolutionary war hero, Commodore Stephen Decatur Jr., which had found its way to New Brunswick.  The desk is now proudly displayed at Decatur House in Washington DC, headquarters of the White House Historical Association.
Jocelyne Roy Vienneau's commitment to both public service and community embodied the ideals of President Woodrow Wilson who said, "There is no higher religion than human service. To work for the common good is the greatest creed. " We are saddened by her loss and thank her for her dedicated years of service.
Related Program
Canada Institute
Bound by common geopolitical interests and strong economic and cultural ties, Canada and the United States enjoy the world's most successful bilateral relationship. The Wilson Center's Canada Institute is the only public policy forum in the world dedicated to the full spectrum of Canada-U.S. issues. The Canada Institute is a global leader for policymakers, academics and business leaders to engage in non-partisan, informed dialogue about the current and future state of the relationship.    Read more