A Second Chance For Washington And Ottawa To Get Energy Infrastructure Right
Last week, the Supreme Court of Canada struck down most of the Impact Assessment Act (IAA) as unconstitutional for its intrusion into provincial areas of jurisdiction. It remains in place for federal projects, such as the Transmountain pipeline expansion.
Enacted in 2019, the IAA was the Trudeau government's legislative answer to prior Supreme Court rulings that sought to clarify the role of Indigenous communities in giving "free, prior, and informed consent" to projects impacting land owned or claimed by those communities. The Canadian Constitution (1982) Section 35 affirms Canadian First Nations, Inuit and Métis peoples rights to consultation by Canadian federal and provincial governments that derive from treaties and less formal commitments and understanding between the British and later Canadian Crown. Beginning with the  2004 case Haida Nation v British Columbia, Canadian courts have attempted to specify what the "duty of consultation" with Indigenous and Métis communities requires. A 2010 decision in Beckman v. Little Salmon / Carmacks First Nation left some confused about whether Indigenous communities could "veto" natural resource projects by withholding consent.
Environmental groups, aligned with some First Nations leaders, targeted oil and gas pipeline project permits to raise fossil fuel costs and force Canadians to accelerate a costly energy transition. Campaigns to stop the expansion of the Keystone XL in the United States and Trans Mountain pipeline expansion in Canada were among the most prominent victories achieved through this strategy. 
The Northern Gateway Pipelines Project, which would have brought natural gas to an LNG export terminal in Kitimat, British Columbia, was blocked by the Federal Court of Appeal in 2016 on the grounds that consultation with indigenous communities along the pipelines' route were inadequate. Successful delays brought about through permitting bureaucracy and civil disobedience made Canada notorious among investors as a place where energy infrastructure was nearly impossible to build. This led to the Trudeau government's introduction of the IAA to clarify the role of all voices in Canada's major project approvals process. 
The United States has faced similar campaigns by environmentalists blocking infrastructure projects through the permitting process, most notably in the case of Keystone XL, but also involving the Dakota Access Pipelineand the upgrade to Enbridge Line 5. 
Canada is the United States' largest source of foreign oil and gas. As US production of both fossil fuels grew after 2016, eventually making the United States a net exporter in late 2019, Canadian producers sought a route to tidewater so their exports could reach customers in Asia and Europe. The shift in geopolitics following a combination of the Russian invasion of Ukraine and China's aggressive naval activity in the South China Sea prompted European and Asian allies to seek out Canada as an alternative supplier. However, despite having the natural resources to fill the gap in supply, Canadian producers could not get energy products to market, forcing Ottawa to send prospective buyers away empty handed.
Intended to strike a balance between environmental regulation and the fossil fuel industry centered in Alberta, which has contributed more to Canadian GDP than the lucrative automotive sector in recent years, the now unconstitutional IAA was a compromise that pleased no one. Fossil fuel proponents charged that there was "no path to yes" in the review framework that the Act established and argued that the bureaucratic barriers added by IAA processes would dissuade natural resource investment. Environmental activists, including Ecojustice Canada, complained that the IAA lacked follow-up mechanisms to ensure post-approval compliance with permit terms.
Resource projects subject to the duty to consult with indigenous communities include critical minerals mining projects to access elements necessary for the sustainable energy transition, such as lithium and cobalt. The United States and Canada have issued plans to develop and process critical minerals as part of reducing reliance on China, the world's leading processor of most of these crucial materials.
With its recent decision, the Supreme Court of Canada has given Canada—and the United States—the chance to reform current permitting processes to clarify the role that individuals and groups have in the review of infrastructure proposals. By one estimate, the cost of the energy transition could reach $110 trillion USD. Taxpayers will not be able to finance this alone, which is why Prime Minister Trudeau and President Bidenearlier this year called for public-private partnerships to leverage private capital to support necessary infrastructure. 
But private investors need to consider a variety of risks before investing, particularly on the scale that the energy transition will require. Central to the risk associated with any multiyear infrastructure project is the cost, measured in time and money, of securing the necessary permits to allow construction to begin. Neither the United States nor Canada has a workable solution today.
It would be a mistake for the federal governments in Ottawa and Washington to accept the status quo, and there is an opportunity for the two countries to consult and collaborate on a workable solution to review and permitting resource projects and infrastructure.  The two countries share a commitment to democracy and the rule of law to fairness and to progress. If the United States and Canada can work together and establish standards for reviews, options for aligning permitting along a multijurisdictional route, and ensuring both that everyone can have their say and that a decision is rendered, this would be a model for other countries. A pragmatic compromise that allows for the possibility of approval with whatever conditions and mitigation are necessary for domestic political support and economic engagement is needed not just in North America, but worldwide. The Supreme Court of Canada's decision on the IAA may one day be seen by historians as the turning point when we renewed our commitment to inclusive decision making and to getting big things done.
About the Author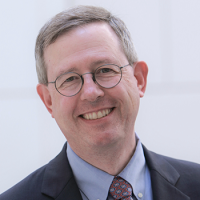 Christopher Sands
Director, Canada Institute
Christopher Sands is Director of the Wilson Center's Canada Institute, the largest policy research program on Canada outside Canada and the leading source of scholarship on US-Canadian relations in Washington, DC. Dr. Sands previously directed applied policy research programs at the Center for Strategic and International Studies and the Hudson Institute and has published extensively over a career of more than 30 years in Washington think tanks.
Read More
---
Canada Institute
The mission of the Wilson Center's Canada Institute is to raise the level of knowledge of Canada in the United States, particularly within the Washington, DC policy community.  Research projects, initiatives, podcasts, and publications cover contemporary Canada, US-Canadian relations, North American political economy, and Canada's global role as it intersects with US national interests. Read more