Strengthening US-EU Collaboration in Global Health Governance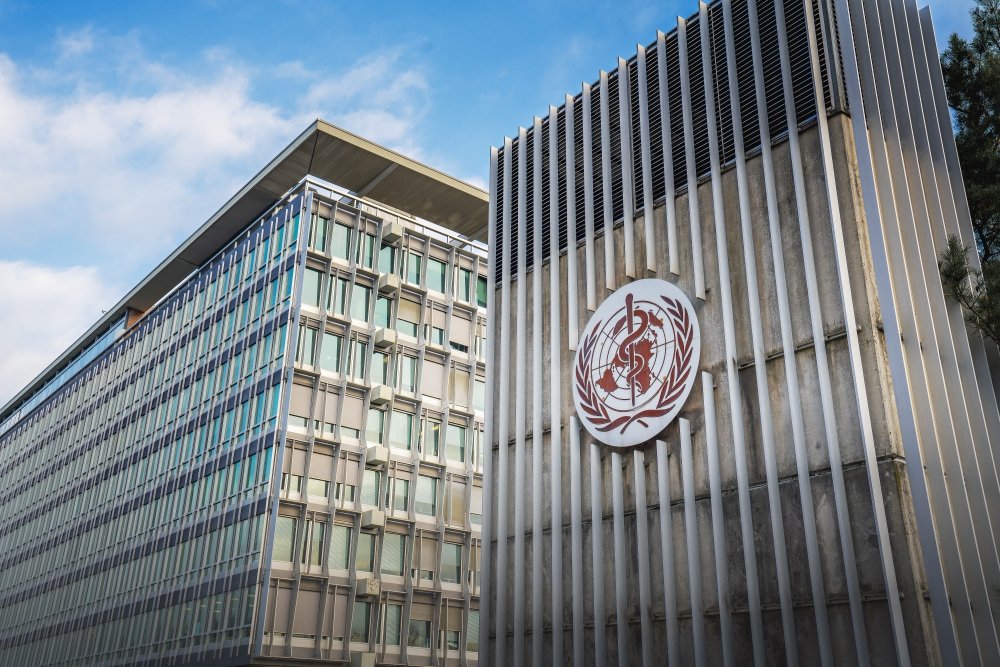 This article is part of a series of papers that resulted in the new report: 
First Resort: An Agenda for the United States and the European Union
---
Introduction
The COVID-19 pandemic has seen countries around the world, including the United States (US) and members of the European Union (EU) adopt a national response. As we witness the widespread surge in COVID-19 cases, along with advancements, including vaccine rollouts and therapeutics, joint collaborative efforts between the US and the EU can have far-reaching impacts for recovery from this pandemic. Global health governance is a key area for increased collaboration, and the World Health Organisation (WHO) beinga major institution, where joint efforts can be brought to fruition.
Over the past year, the WHO has found itself caught in the middle of increasing geopolitical tensions between the US and China. There have been increased calls from experts, media corporations, as well as governmental and non-governmental groups to reform the WHO. Additionally, calls for reform have been made by EU member states (Germany and France) and the US. The time seems ripe for considering reform proposals in order to strengthen of the WHO and to rethink the role of US and EU collaboration on this front.
In this paper, we summarise the key areas for reform at the WHO and the ways in which a transatlantic cooperation between the US and EU could further a reform agenda and strengthen the WHO.
Key reform areas to strengthen the World Health Organization
Funding: The WHO currently has a shoestring annual budget of $5.8 billion, less than that of a major US hospital, which is insufficient to achieve its global mandate (1). The WHO is highly dependent on a few major country donors that finance most of its untied (voluntary) budget, such as the US and several EU Member States. The WHO urgently needs increased and sustainable (non-)earmarked and voluntary contributions from its member states to immediately respond to crisis situations and address uncertainties (2).
Legal ability: Currently there is no legal mandate for the WHO to hold its Member States accountable, and the institution relies on soft power strategies to gain countries compliance. The WHO's legal instruments should thus be expanded in order to ensure better adoption and implementation of international treaties and regulations. Additionally, experts have recommended to allow the WHO to utilise legal tools, including tangible consequences and stronger sanctions for non-compliance with regulations, similar to the World Trade Organization (3, 4).
International Health Regulations: The International Health Regulations (IHR) as introduced in 2005 should be updated. During the COVID-19 pandemic the IHR have been side-lined and obligations left unfulfilled. Several potential IHR updates have been identified: information about potential health emergencies to be received from non-state actors without the State in question's approval, strengthening of national accountability by mandating independent experts to conduct missions, and that incremental stages regarding a Public Health. Emergency of International Concern (PHEIC) should replace the binary architecture of either a PHEIC or no PHEIC (5).
Health Emergency Preparations: After the Ebola outbreak, WHO developed its Emergency Programme and the Contingency Fund for Emergencies, however, structural and budget constraints act as barriers for a sustained response. There is a need to reform this financing mechanism such that it can rapidly resource a reserve workforce in low-and-middle-income countries during emergencies and sustain this workforce over time. Additionally, prevention activities and maintenance of essential services should be supported during emergencies.
Governance structure: The current WHO regional structure provides regional offices with full power over regional personnel, including the appointment of country representatives. While the policies, regional programme budgets, and decisions regarding collaborative activities for health are formally approved by the WHO, there is no tight policy and budgetary control. WHO headquarters should exercise more oversight and control as well as fully disclose funds held within each regional office. Additionally, all programmes implemented by the WHO should be monitored and evaluated according to the same standards, in order to determine if they effectively lead to improved health outcomes as intended. Furthermore, transparent decision making and dissemination of information should be improved (6).
Sharpen focus: It has been argued that the WHO spreads itself too thin across all kinds of (peripheral) health topics, at the expense of its core mission. The WHO should focus on the activities where it adds the most value, particularly in the development of global public goods such as technical guidelines, managing cross-border threats, and technical guidance on universal health coverage (7).
Diversify internal expertise: The WHO can do more to diversify its internal expertise by including experts from other fields such as political science, anthropology, law, and information technology, thereby enhancing its legitimacy over cross-cutting topics (7).
Recommendations for US-EU cooperation in strengthening the WHO
Germany and France are proposing reforms for the WHO to increase the institution's funding, power, and oversight. The US and the EU as a whole, should support this initiative and lead the dialogue for a legitimate reform process addressing the aforementioned areas. An independent expert panel should be constituted to oversee the dialogue and discussions, and follow-up.
The US and EU can identify major stakeholders and experts including non-state actors such as civil society organisations in global health and advocate for their inclusion in the dialogue for reforms.
Increased and sustained financing from Member States is urgently needed for the WHO to survive and thrive, and the US and EU can certainly provide leadership on this front. US President Elect Joe Biden has committed to re-engaging with the WHO in response to President Trump's announcement of withdrawal of funding. This re-engagement should focus on financing reforms as well as on rebuilding relationships with the WHO.
The US and EU should encourage other Member States to act collectively in order to allow the WHO to direct money to where it is needed and where it has expertise. A resolution should be submitted to the World Health Assembly to increase mandatory contributions. Additionally, other ways of non-earmarked funding for the WHO could be explored.
Through a common understanding, the US and EU can work together, with the help of the WHO, to ensure funding for global public goods in the face of the COVID-19 pandemic andfuture public health emergencies and health security threats, including development and distribution of vaccines, tests, and treatments, as well as essential medical goods.
The US and EU should identify and discuss ways to reform and update the IHR. Additionally, a joint partnership could guide the development of a transatlantic agenda for health treaties and voluntary codes.
The US and EU could identify (new) ways of knowledge and information sharing, between them and WHO regarding health emergencies and ongoing health threats.
Conclusion
The COVID-19 pandemic has given new urgency for collaboration in global health governance. Through transatlantic collaboration and agenda-setting the US and EU can speak in unison and push for reform initiatives to strengthen the WHO. A good starting point would be an open dialogue including major state and non-state actors.
---
Global Europe Program
The Global Europe Program addresses vital issues affecting the European continent, U.S.-European relations, and Europe's ties with the rest of the world. We investigate European approaches to critical global issues: digital transformation, climate, migration, global governance. We also examine Europe's relations with Russia and Eurasia, China and the Indo-Pacific, the Middle East and Africa. Our program activities cover a wide range of topics, from the role of NATO, the European Union and the OSCE to European energy security, trade disputes, challenges to democracy, and counter-terrorism. The Global Europe Program's staff, scholars-in-residence, and Global Fellows participate in seminars, policy study groups, and international conferences to provide analytical recommendations to policy makers and the media. Read more