Tenth Annual US-Mexico Security Conference - Event Summary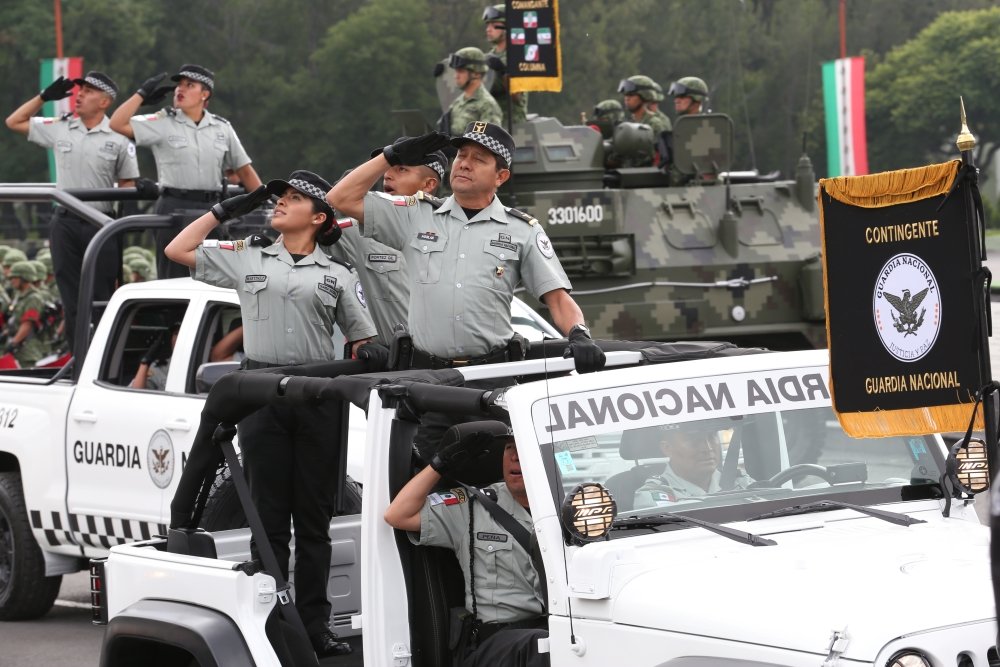 On January 25 and February 1, 2022, the Mexico Institute hosted its 10th Annual U.S.-Mexico Security Conference. During this two part virtual conference, experts from Mexico and the U.S. provided a diagnosis of the security challenges facing Mexico, including those with bilateral implications. Public and private sector panelists from both nations shared research and analysis on current trends and presented novel policy options to ameliorate the toll on civilian wellbeing and democratic institutions.
Part 1
Part one of the Security Conference featured two panels. The first featured representatives of the Biden and Lopez Obrador administrations, each of whom reaffirmed their respective governments' commitment to the new Bicentennial Framework for Security, Public Health, and Safe communities, which contains three goals: protect the people, prevent trans-border crime, and pursue criminal networks.
Todd Robinson (Assistant Secretary, Bureau of International Narcotics and Law Enforcement Affairs) discussed the effects of drug trafficking on Mexico and the United States. Citing the U.S. Centers for Disease Control and Prevention (CDC), Robinson stated that more than 100,000 people in the U.S. died of drug overdoses between June 20, 2020 and June 21, 2021 – the highest number ever reported and a 28% increase over the previous 12-month period. In addition, he linked the growing violence of organized crime in Mexico, including a homicide rate of over 29 deaths per every 100,000 people, to firearms trafficked from the U.S..
Georgina Barquet (Head of Borders and Special Affairs, Embassy of Mexico in the United States) mentioned that one of the most significant changes that the López Obrador administration has implemented is the creation of the over 100,000 strong National Guard. Together with other law enforcement agencies, the National Guard has successfully seized drugs, weapons, and funds from organized crime groups. Barquet also stated that poppy cultivation and heroin production in Mexico decreased for the third consecutive year in 2020, with a 47% reduction in opium poppy cultivation from the record high in 2017. Barquet remarked that the most innovative aspect of the new Bicentennial Framework is the inclusion of cyberspace, as criminal interactions increasingly occur on the web.
The second panel focused on the increasing reliance on the military to perform non-traditional tasks. Iñigo Guevera, (Director of Strategic Services, Janes) presented his recent paper which focuses on the Mexican military's evolution and highlights the López Obrador administration's decision to shift the focus of security forces from national defense to local security operations and economic development projects. Through the creation of the National Guard, the military has been given more power, taking over the role of the federal police and being assigned tasks outside of the traditional responsibilities of security forces, such as the construction of the Tren Maya. Commenting on Guevara's paper, Cecilia Farfán-Méndez (Head of Security Research Programs, Center for U.S.-Mexican Studies at the School of Global Policy and Strategy at UC San Diego) emphasized that President López Obrador has expanded the remit of army and navy while undoing some of the aspirations to modernize forces as predecessors wanted to do. Tasking the armed forces with additional duties could change how the United States engages with its partners in Mexico, she observed. Farfán-Méndez also discussed survey data on perceptions of Mexican security institutions. According to surveys from the National Institute of Statistics and Geography (INEGI), the army and navy are quite trusted by the population; yet, a survey by the University of California San Diego shows that experts and the general public do not agree on whether the armed forces should be carrying out democratic tasks. The general public supports the armed forces distribution of COVID vaccines at a rate of 77%, the distribution of benefits of social programs by 72%, and for building the Felipe Ángeles International airport at 56%; meanwhile, experts remain more skeptical of the institution's civilian duties.
Craig A. Deare, (Professor, National Defense University) presented his recently published paper which addresses the history of militarization in Mexico. He emphasized that a major shift toward increased bilateral cooperation occurred under the Calderón administration as levels of violence escalated, preempting conversations with the Bush administration on the Mérida Initiative. The Peña Nieto administration continued cooperation between the Mexican military and the U.S. counterparts. While President López Obrador campaigned on demilitarizing the country, he has actually promoted a new type of militarization through the creation of his National Guard, which Deare argued has created legitimacy issues for the current president. For example, 246 activities that are fundamentally non-military in origin have now been assigned to the military. Responding to Deare's presentation, Celina Realuyo, (Professor of Practice, William J. Perry Center) remarked that the absence or inadequacy of civilian police authorities has been a common theme throughout Mexican history. She argued that President López Obrador has not militarized the security forces in a traditional sense but rather has expanded their role to include non-security related duties. She added that the expanded use of a well-trusted security force could be an attempt to counter the increased levels of corruption in other government institutions.  All of the  panelists emphasized that the bilateral relationship saw a hiccup with the arrest of General Cienfuegos; however, U.S.-Mexico military cooperation and trust continue despite this and other challenges.
Part 2
The second part of the conference featured two panels: Femicides and Crime Prevention in México, and Assessing AMLO's Security Strategy. During the first panel, David Shirk (Global Fellow, Wilson Center Mexico Institute) presented a recently completed study which found that femicide rates in Mexico increased by 66% between 2015 and 2020and that the rates differ among geographic regions, which is in part affected by the role of civil society organizations in crime prevention. Shirk also emphasized the differences in the implementation of the rule of law from state to state, with some states having more effective legal reforms and larger budgets to address these issues than others. Shirk's study found that states with a special femicide prosecutor have a 60% increase in the number of femicide investigations. He recommended that policymakers require specific investigative and prosecutorial approaches, consider creating special prosecutorial units, specialized training, and improve data collection and analysis.
Maria Teresa Martínez Trujillo, (Researcher Professor, School of Social Science and Government of the Tecnológico de Monterrey University), highlighted the importance of having more reliable data on violence against women. She elaborated on the problems that exist in the collection of data, including for example, a lack of connectivity among different offices involved in the investigation and prosecution of crimes. Gema Kloppe-Santamaría, (Global Fellow, Wilson Center Mexico Institute) agreed with Shirk and Trujillo's analysis of current budgetary and procedural limitations and argued that statistical femicide data fails to tell the whole story. In order to have a more proactive policy design and intervention, it is necessary to take into account statistics that consider all previous stages of violence.
During the second panel, Ricardo Márquez Blas (Security Analyst, Independent Consultant in Security, Crime Prevention and Information Services) observed that President López Obrador started his campaign advocating for a reduction on the rates of violence and homicides; yet, three years into his administration, the rates of violence have plateaued at the highest levels recorded in Mexican history. Crimes such as femicides, rape, and domestic violence have increased during the current administration. 
Márquez Blas stated that lethal violence has become more complex as organized crime has expanded. Currently, organized crime groups and their affiliates are responsible for 75% of homicides nationally. As these groups have expanded their territorial control, they have also gained influence over the political arena through threats of violence or acts of violence against politicians and political candidates. Vanda Felbab-Brown, (Senior Fellow, Foreign Policy, Brookings Institution) affirmed the influence of criminal groups, particularly the Cartel Jalisco Nueva Generación and the Cartel de Sinaloa, on the national landscape since the Calderón years. She also argued that narco-violence continues due to the Mexican government's reluctance to confront criminal groups or to use lethal force to counter them. She stated that criminal groups have expanded their economic control by illicitly taxing and extorting production and export businesses and their workers; meanwhile, they have bolstered their political power through the use of brazen violence against citizens, politicians, and security actors, especially during the electoral process. Felbab-Brown predicted that President López Obrador's strategy will continue to fail and that criminal groups will increase their influence on society in the final three years of his presidency.
Conclusion
The four panels laid bare the many obstacles that remain on Mexico's path to peace while highlighting the bilateral relationship's strength and potential. The experts agreed that bolstering institutional capacity in Mexico remains imperative to move the security needle in a positive direction. In particular, the military could benefit from strictly adhering to its role as part of the security apparatus and not engaging in broader, non-traditional activities while state judicial bodies would benefit from improved data collection, greater funding, and special prosecutor roles. In addition, the United States' public health approach to decrease drug demand – to help curb supply – would complement the strong bilateral security relationship.
Related Program
Mexico Institute
The Mexico Institute seeks to improve understanding, communication, and cooperation between Mexico and the United States by promoting original research, encouraging public discussion, and proposing policy options for enhancing the bilateral relationship. A binational Advisory Board, chaired by Luis Téllez and Earl Anthony Wayne, oversees the work of the Mexico Institute.  Read more