UK China Policy Post-Sunak
Fall 2024 will most likely see the United Kingdom's next General Election. With the country reassessing its position in a new global order, the article looks at what a potential new Labour government would mean for UK's China policy.
Fall 2024 will most likely see the United Kingdom's next General Election. The Labour Party believes it stands a strong chance of forming the next government, following 13 years of successive Conservative Prime Ministers. This view is supported by Labour's polling lead since early December 2021, with the party now sitting at 46% compared to the Conservatives' 26%. What would a change of government mean for the UK's China policy?
In post-Brexit Britain, both the Labour and Conservative Parties hold the same fundamental desire of expanding the UK's influence abroad and are largely in-step on the vast majority of China-centric issues. Despite this, Labour has expressed a hesitancy to engage with the Indo-Pacific if that engagement comes at the expense of pursuing comprehensive European relations. While Labour will not reverse nor abandon the Indo-Pacific tilt, it will prioritize economic and defense arrangements with Europe, including supporting Ukraine.
Sunak's China Policy 
In the decade that the Conservatives have held power in the UK, their approach to China has changed. Prime Minister Rishi Sunak's China policy bears little resemblance to that of former Prime Minister David Cameron when he was elected in 2010. Cameron's term in office brought in a 'golden era' between London and Beijing, as both No.10 and the UK Treasury sought to codify economic relations. But at the same time, the shifting global power polarity has inexorably altered the West's relationship with China. As a result, the UK has found itself stuck between Washington's hawkishness, Brussels' creeping pessimism, and inertia. The UK found itself caught in a conundrum: how to fulfill obligations to its allies while simultaneously deriving economic benefit from its bilateral ties with Beijing. This balancing act has been made increasingly difficult by China's domestic actions – persecuting the Uyghur population of Xinjiang and the crackdown on pro-democracy protests in Hong Kong. 
By the time the UK's Integrated Review of its foreign and security policy was completed in 2021, an Indo-Pacific "tilt" had become the cornerstone of then-Prime Minister Boris Johnson's efforts to brand post-Brexit Britain as "Global Britain." Johnson argued Britain would retain its influence in the region through the pursuit of bilateral trade agreements, deepening economic integration, and strengthening defense and security cooperation. AUKUS – the 2021 trilateral security pact between Australia, the UK, and the US – was touted as a critical step in the UK's strategy for the region.
The UK Government's current platform argues that any 'significant global problem' cannot be solved without China, whether through bilateral or multilateral means. Overall this denotes the Government's ambition to strike a careful balance between holding China to account while still developing bilateral engagement. Foreign Secretary James Cleverly has outlined the three pillars which China Policy is based on: (1) protect against threats to the UK's national security posed by China; (2) strength through engagement with global and regional partner states in the Indo-Pacific; (3) Engage directly with China to ensure 'constructive and stable relations'. The Sunak Government has also been keen to forge trade links with several East Asian states and trade blocs. Most recently in July 2023, the UK joined the Comprehensive and Progressive Agreement for Trans-Pacific Partnership (CPTPP), opening the possibility of closer trading links. Together with AUKUS, joining CPTPP attempts to demonstrate the UK's capacity for regional engagement across the economic and defense spectrums. It is also a commitment to a UK future in the region.
What would change under a Labour Government? 
Labour holds a similar view to the Sunak Government that China poses a 'challenge', rather than being an existential 'threat'. Despite this rhetorical similarity, Labour plans to prioritize rapprochement with the EU once in office, a strategy dubbed 'Britain Reconnected' by Shadow Foreign Secretary David Lammy. This was echoed by Shadow Defence Secretary John Healey who called for an end to the perceived 'anywhere but Europe' mentality held by the Conservatives . Despite this, Labour has stressed its belief that European and Indo-Pacific relations are not mutually exclusive. 
The ongoing Russian invasion of Ukraine has already demonstrated the confluence between China policy and European security. Although China's support for Russia has been muted, Chinese direct lethal aid to Russia would mark a significant escalation. Through Labour's 'unwavering' commitment to NATO and the rules-based order, a future Labour government can also be expected to act alongside its allies in whatever action they might take in response. The next UK Government will therefore need to attempt to balance security obligations with its bilateral trade with China.
Despite this unknown, significant continuity in China policy can still be expected if Labour wins the next election. The Foreign, Commonwealth and Development Office (FCDO) will retain considerable influence and ensure a cohesive approach to China-centric policymaking. In addition, Shadow Home Secretary Yvette Cooper's plans for intra-departmental coordination against hostile states, including China, would – if implemented – only strengthen the Civil Service's remit. This will also be aided by Shadow Chancellor Rachael Reeves's desire for greater UK industrial independence from China. Labeled 'friendshoring', which will be a long term effort spanning several departments.
Despite Labour's preference for rebuilding European relations, the UK's Indo-Pacific involvement is an inescapable reality.
Keir Starmer's Shadow Cabinet has been outspoken on Chinese affairs. In March this year David Lammy pledged a future Labour government would declare that the treatment of Uyghur Muslims constitutes a 'genocide.' This would be a diplomatic expansion of the current government's policy which imposed sanctions but stopped short of using the word 'genocide.' The introduction of a bespoke visa aimed at Hong Kong nationals is another policy which received cross-bench support following its announcement in May 2020. Furthermore, since this January, Catherine West, Shadow Minister for Asia and the Pacific, has posed seven questions directly to Conservative government ministers, on topics ranging from the Hong Kong National Security Law to the Governor of Xinjiang's visit to the UK. It should be noted that being in opposition has given Labour greater leniency in criticizing the CCP as rhetoric does not translate into policy. It therefore remains to be seen whether a Labour-run FCDO would act on these commitments. 
Any attempt to reverse the UK's involvement in the Indo-Pacific would be unexpected. For instance, despite Keir Starmer's doubts over the economic merit of CPTPP accession, it is extremely unlikely that a Labour government would withdraw, even if it maintains its preference for an EU trade deal. This also holds true for AUKUS, where continued support has been pledged despite the party's belief that the pact should not see resources being 'redirected from Europe to the Indo-Pacific'. Despite Labour's preference for rebuilding European relations, the UK's Indo-Pacific involvement is an inescapable reality.
About the Author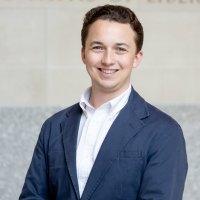 Ben Baxendale-Smith
Staff Assistant Intern, Global Europe Program;
MPhil/PhD Student in Defence Studies at King's College London
Read More
---
Global Europe Program
The Global Europe Program addresses vital issues affecting the European continent, US-European relations, and Europe's ties with the rest of the world. We investigate European approaches to critical global issues: digital transformation, climate, migration, global governance. We also examine Europe's relations with Russia and Eurasia, China and the Indo-Pacific, the Middle East and Africa. Our program activities cover a wide range of topics, from the role of NATO, the European Union and the OSCE to European energy security, trade disputes, challenges to democracy, and counter-terrorism. The Global Europe Program's staff, scholars-in-residence, and Global Fellows participate in seminars, policy study groups, and international conferences to provide analytical recommendations to policy makers and the media. Read more