US-Mexico Security Cooperation: Doubling Down Against Fentanyl, Arms Trafficking, Exploitation of Migrants and Illicit Money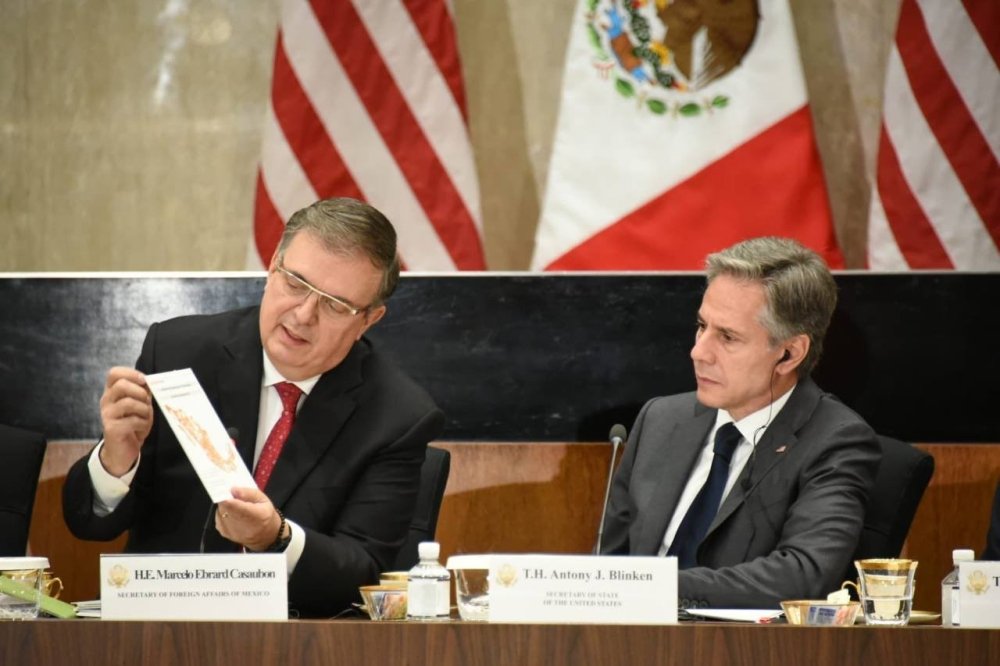 In October 2021, Mexico and the United States launched a "High Level Security Dialogue" (HLSD) to step up collaboration and rebuild trust in efforts to counter deadly cross-border crime.  Mexican and US cabinet members just held a one-year review.
The two governments have made some good progress, but much serious work remains to effectively counter and reduce the great harm that cross-border organized crime is causing to communities across both countries.
The challenge remains to turn agreed objectives into effective bilateral action plans and measurable outcomes.
A year ago, the US and Mexican government ministers approved a new "Bicentennial Framework for Security, Public Health and Safe Communities" to oversee their work across a range of issues.
In January 2022, the two governments agreed on objectives for the renovated security partnership, grouped into  three pillars: "protecting our people;" "preventing cross border crime," and "pursuing criminal networks."
On October 13, 2022, US and Mexican cabinet members met in Washington for a second HLSD.  In joint  statements, they cited examples of  better cooperation on issues from public health and safer communities, to human rights and work against smuggling of drugs, arms and humans, as well as illicit money flows.
However, they agreed that there is much more to be done. As  Secretary of State Antony Blinken highlighted, the two sides need to "redouble our efforts to combat threats of fentanyl production and trafficking, arms trafficking, and the exploitation of migrants,"   The two governments committed to 13 priority actions for the year ahead.
Of particular importance going forward is establishing a clear, comprehensive, multi-year strategy for reducing supplies of the deadly drug fentanyl as well as for reducing US demand for this lethal drug.
The US suffered 108,000 drug overdose deaths in the latest reported yearly figures, and some 2/3 of those deaths were from synthetic opioids, particularly fentanyl.  Fentanyl is being smuggled mostly from Mexico.  Two Mexican crime groups, the Sinaloa and Jalisco New Generation Cartels, are the main sources of this deadly cargo.  They are connected with a large US distribution network.
Tragically one adulterated pill alone can contain enough fentanyl to be lethal, and many are dangerously unaware that fentanyl is even mixed into the pill they are taking. The head of the US Drug Enforcement Agency (DEA) recently warned that "the greatest threat facing our communities, our families, our kids is the deadly fentanyl that we are seeing in the United States that is brought here by the two cartels in Mexico."
The Centers for Disease Control and Preventions reports that for the 12 months ending in March 2022, synthetic opioids accounted for over 72,000 US deaths, up from 62,000 a year earlier.
Over the last fiscal year, despite efforts to improve US-Mexican cooperation, US seizures of fentanyl at the Mexico-US border jumped 31%.  US border seizures of fentanyl have grown by over five times since 2019, evidence that this illicit commerce is driving the rise in US overdose deaths.
A combination of US and Mexican concerted, sustained actions on both sides of the border is required, as well as steps to reduce the supply precursor chemicals used to produce fentanyl arriving from China and other countries.
As fentanyl smuggling is surging, the number of migrant encounters at the US-Mexico border has also set records in FY 2022, due to huge jumps in the numbers of migrants arriving from countries other than Mexico and Central America. Criminal groups continue to take advantage of the migrant surge as an added source of income.  Despite improved US-Mexico collaboration, managing the migrant problem at the US-Mexico border, at Mexico's southern border, and across the region is becoming much more complex.
In Mexico, criminal violence remains at historically record high levels, fueled by rivalries among criminal groups.  Often these groups use guns smuggled from the US, (estimated up to 200,000 per year), and purchased with massive profits from illegal drug sales.  Though authorities are going after those illicit profits, more progress is needed, sparking calls from the US Congress for additional actions.  For these reasons, the High Level Security Dialogue has also prioritized work against arms trafficking, exploitation of migrants and illicit money flows.
Reports indicate that Mexican criminal groups have grown more powerful in Mexico and internationally.  There are frequent incidents of violence by criminal gangs plaguing several Mexican states, including along the US-Mexico border.  Mexico's Public Security Secretary said following the HLSD, that the majority of homicides take place in 6 of Mexico's 32 states and in some 50 of Mexico's 2400 municipalities.  The Mexican newspaper Reforma reports that this year an average of 2 minors a day have died by gun violence, up over 6% from 2021.
Homicides in Mexico have been at record highs since 2019.  Mexico's statistics show a welcome drop in the first half of this year, but it is not clear if the decline in homicides will endure, or if it might be due to consolidation of control by cartels over territory and smuggling routes, for example.
There are frequent reports of violence when authorities move to reign in criminal groups, while criminal gangs appear to be expanding influence over non-drug commerce, from avocados to convenience stores and even to water sources, as well as in smuggling migrants.  One of the most comprehensive regular reports of violence in Mexico, The Mexico Peace Index 2022, concludes that despite some improvements, "the longer-term trends indicate a marked deterioration in peacefulness between 2015 and 2021."
Not surprisingly, Mexico's statistics agency finds many Mexicans (64%) feel insecure in their hometowns. State Department travel warnings to American citizens provide detailed warnings about traveling to 29 of the 31 Mexican states and urge citizens not to travel at all to six states.
Mexico's government is increasing the role of the military and its militarized National Guard, (rather than civilian police), to help tackle crime and violence, to help manage migrant flows, and to take on other priority tasks, including infrastructure construction.
While the presence of heavily armed security forces can staunch violence, many experts note that these forces are not trained to investigate crimes or to work with prosecutors to successfully bring charges and win convictions of those arrested.
Already, as few as 1 in 10 crimes are reported in Mexico.  Few of the crimes reported are investigated, and a very small percentage of cases actually go before a judge.  Additionally, the budgets for prosecutors and judicial authorities have been reduced in recent years, further undermining their capacity.
Many experts express worry that an expanded military role is a short term fix that will deepen the weakness of Mexico's current law enforcement and justice authorities and does not provide the needed long term strategic framework for enhancing security and rule of law.  Some argue the current security policy is failing.
Insecurity harms Mexico's economic and investment prospects too. Mexico has a reputation as one of the world's most corrupt countries.  The Mexico Peace Index estimates the economic cost of violence at $243 billion or 20.8 percent of Mexico's GDP.
The same weaknesses that diminish Mexico's ability to deal with crime hinder the effectiveness of Mexican authorities as US partners.  Trust between law enforcement and justice agencies was severely undermined during the Trump administration.  When the US arrested a former defense minister on drug charges in 2020, Mexico passed a law that severely inhibits US-Mexico law enforcement investigations.
The new "Bicentennial Framework for Security, Public Health and Safe Communities" was established to help rebuild collaboration.  Judging by October's fact sheet on US-Mexico cooperation over the past year, the new framework is bearing fruit in capacity building and other programs.  It does not seem, however, that investigative, judicial, and related cooperation is yet producing the results needed to greatly reduce the harm being caused on both sides of the border.
Without more positive results, including reduction in fentanyl flows and dismantling of criminal networks, however, calls will grow for stronger and unilateral US steps to press Mexico.  The best way forward is for the Bicentennial Framework to produce credible action plans and concrete results.
About the Author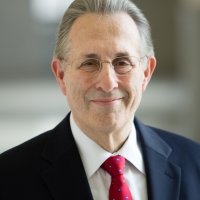 Earl Anthony Wayne
Public Policy Fellow;
Former Career Ambassador to Afghanistan, Argentina, and Mexico; Distinguished Diplomat in Residence, School of International Service, American University
Read More
---
Mexico Institute
The Mexico Institute seeks to improve understanding, communication, and cooperation between Mexico and the United States by promoting original research, encouraging public discussion, and proposing policy options for enhancing the bilateral relationship. A binational Advisory Board, chaired by Luis Téllez and Earl Anthony Wayne, oversees the work of the Mexico Institute.  Read more