A U.S.-Mexico Women's Business Council: Let's Get Women to Drive the Bilateral Relationship
As we draw closer to an equal and inclusive society, women are increasingly influential, visible and vocal in the political and economic life of their countries. It is vital to proactively incorporate this reality into international public policy.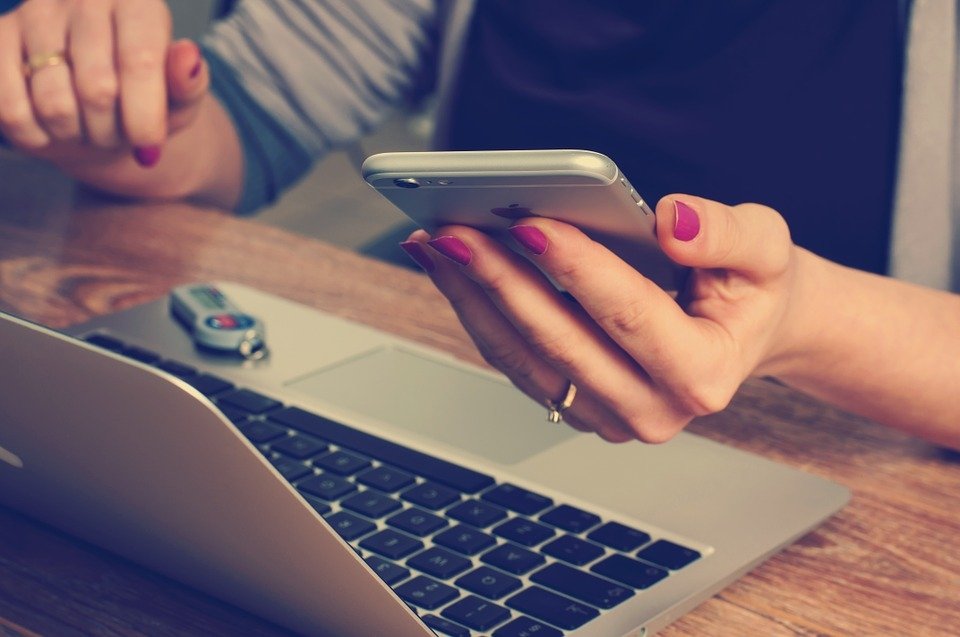 As we draw closer to an equal and inclusive society, women are increasingly influential, visible, and vocal in the political and economic life of their countries. It is vital to proactively incorporate this reality into international public policy.
Women's empowerment and gender equality are regularly cited as driving forces behind global economic growth: studies show that advancing women's equality in the workplace can grow the global GDP by 12-28 trillion dollars, raising global economic output by 26 percent with the highest boost in the Latin American region.
But momentum is growing around a different approach: women's empowerment as a foundation for international economic relationships. The latest example of this is the $100 million pledge from Saudi Arabia and the UAE to support the World Bank Women's Empowerment Fund, which provides capital to women entrepreneurs. This pledge highlights the value of global partnerships investing in women and dismantling barriers to equality.
A Binational Women's Business Council
 
These relationships do not have to be global to be effective. Women's empowerment initiatives can also strengthen bilateral relations between countries. For example, the new United States-Canada Council for the Advancement of Women Entrepreneurs and Business Leaders will acknowledge the contribution of businesses owned by women to economic growth, competitiveness, and economic integration, and will find ways to counteract the existing barriers to the competitiveness for women entrepreneurs and workers in general. The council will be made up of ten female executives, half of them from Canada and half from the United States: the Canadian executives are Elyse Allan of GE Canada, Dawn Farrell of TransAlta Corp., Linda Hasenfratz of Linamar Corp., Tina Lee of T&T Supermarket Inc., and Monique Lerouxof Investissement Québec; the Americans are Tamara Lundgren of Schnitzer Steel Industries, Inc., Julie Sweet from Accenture, Annette Vershuren of NRStor Inc., Mary T. Barra of General Motors, and Indra Nooyi of PepsiCo. Most of them were present in the meeting.[1] The initiative has received vocal support from the First Daughter Ivanka Trump, who is credited with the creation of the recent pledge from the UAE and Saudi Arabia, and from Dina Powell, Deputy National Security Advisor, who during her time as president of the Goldman Sachs Foundation, emphasized endeavors to empower female entrepreneurs around the world through the program 10,000 Women.[2]
Having already chosen to take this step with Canada, the United States has but to replicate the idea with its other NAFTA partner, Mexico. An initiative like this would be greatly beneficial for the political, economic and social relations between the United States and Mexico. There is already a strong foundation of bilateral dialogue that could only be strengthened if women's voices were consciously included. Mexican members of the council would not be difficult to find; in recent years, a number of powerful and influential businesswomen and executives have emerged in Mexico, including Forbes's 2012 top five leading women in Mexican business: María Asunción Aramburuzabala of Tresalia Capital, Eva Gonda de Rivera of FEMSA, Gabriela Hernández of General Electric Latin America, Blanca Treviño of Softtek, and Angélica Fuentes of Angelíssima and Omnilife.[3]
This new forum for dialogue, with its own dynamics of negotiation, potential for inclusive beneficial agreements, and novel forms of cooperation, would come at a moment when it would constitute a real contribution to the bilateral relationship. At this trying time in the bilateral relationship, it is critical that countries focus on how they can benefit each other as partners, rather than rivals; a new mode of dialogue would lead to further enhancement of the close and interdependent relationship between the two governments and their societies. A deeper economic relationship is beneficial to both countries, but for this relationship to last, women entrepreneurs must be a part of the conversation.
The Importance of Women in Business and Innovation
 
In Mexico, women currently represent only a small fraction of the business sector: 16 percent in 2016, receiving a salary 16 percent lower than that of their male counterparts.[4] In 2013, 19 percent of Mexican entrepreneurs were women, 25 percent of which owned a micro company, 60 percent a small company, 12 percent a medium-sized company and 3 percent a large one.[5] According to a 2013 study by the Inter-American Development Bank, Mexico ranked 4th among Latin American and Caribbean countries in supporting the creation of micro, small, and medium companies run by women, scoring 60.2/100 on the  Women's Entrepreneurial Venture Scope Index.[6] According to GEM's 2014 Special Report on Women's Entrepreneurship,[7] Mexico has  a smaller gender gap regarding the percentage of adults (aged 18-64) intending to start a business than other Latin American countries such as Colombia, Guatemala, Jamaica and Chile, but it is still significant. The TAE rate for Mexico (female population aged 18-64 who are either a nascent entrepreneur or owner-manager of a new business, divided by the equivalent percentage of the male population) is 0.83. Women are shown to be at a disadvantage in terms of the rate of business closure, the percentage of adults who perceive opportunities for business, and the percentage of adults who believe they have the necessary capabilities to start a business. Interestingly, the rate of fear of failure is equal for men and women, and women are actually at an advantage in the percentage of entrepreneurs with innovative products and services. It is worth noting that this pattern of female advantage exists worldwide.
Mexico's efforts to improve gender equality can be seen in the many institutions it has created aimed at female empowerment and protection, each of which is led by a woman. The National Women's Institute (INMUJERES) is a federal government entity (Lorena Cruz Sánchez) that coordinates the enforcement of national policy regarding gender equality and helps eradicate violence against women, promoting non-discrimination, equal opportunities, respect for the full exercise of women's rights and equal participation in the country's political, cultural, economic and social affairs.[8]
More important, however, for the question of female business cooperation are the private sector organizations that have been formed. The Mexican Association of Female Entrepreneurs (AMMJE) brings together female entrepreneurs, business owners, or shareholders from micro, small, medium, and large companies. It was founded in 1965 as a subsidiary of international entrepreneurial organization Les Femmes Chefs D'Entreprises Mondiales. AMMJE operates throughout Mexico and has 3,000 partners in its 41 chapters or branches, as well as programs for supporting and mentoring young women, indigenous women among others.[9]
The Mexican Association of Female Executives (AMME) was the first organization of female executives in Mexico and one of the first in Latin America. With over 16 years in operation, it aims to create a community of common interests to help and support female executives and offers tools for professional development, networking, and access to job opportunities, professional counseling, mentoring, and contact with successful female executives.[10] Its president, Magdalena Zapata de la Cueva, was hailed as one of "Mexico's 50 most powerful women" by Expansión magazine in May 2010.
In 2016, the Mexican Secretariat of Foreign Affairs and the National Women's Institute (INMUJERES), in collaboration with UN Women and the local government of the state of Yucatán, organized the first "Women in the Knowledge Economy and Innovation" international summit in Mérida, Yucatán. The Mexican Commission for Cooperation with UNESCO (CONALMEX), the National Council of Science and Technology (CONACYT), the Mexican Sciences Academy (AMC) and L'Oréal Mexico work together to promote women in the scientific field by granting five annual scholarships for conducting postdoctoral scientific research work.
These efforts toward higher participation of women in the business world are mirrored in the United States, where women also remain underrepresented across corporate leadership positions and yet, as noted by McKinsey, drive GDP growth.[11] Although a majority of U.S. women (56%) participate in the U.S. workforce, they represent less than half (46%) of the total labor force[12] and just 14.6 percent of executive officers.[13] In the 2016 World Economic Forum Gender Gap Report, the United States ranked at number 26 for overall economic participation and opportunity, and 56 for labor force participation specifically.[14]
As with their Mexican counterparts, U.S. women have achieved recent success in entrepreneurship and small-business development. A 2012 survey of small business owners found that 9.9 million businesses (36.2 percent of all U.S. businesses) were owned by women – an increase from 29.9 percent just five years earlier.[15] There has also been a noticeable increase in women's participation in accelerators, as well as a growing trend of women-focused accelerators and incubators.[16] However, despite this rise in women's entrepreneurship, studies indicate women business owners lack access to capital[17] as well as requisite networks to grow and sustain their businesses.[18]
The challenges barring women from entrepreneurship and business leadership are a core policy issue in the United States, as demonstrated by the new collaboration with Canada as well as other government programs and offices. The National Women's Business Council (NWBC) advises the federal government on issues related to women entrepreneurs and women's business ownership. Comprised of women business owners and representatives from national women's business organizations, the NWBC conducts research and develops policy recommendations on women in business.[19] The Small Business Association (SBA) Office of Women's Business Ownership (OWBO) provides women entrepreneurs with resources and training through local offices, resource partners, and Women's Business Centers.[20]
However, the bulk of support for women in business in the United States comes from non-profit organizations and private-sector initiatives. Networks such as the National Association of Women Business Owners (NAWBO),[21] the Women's Business Enterprise National Council (WBENC),[22] the Women Presidents Organization (WPO),[23] and Astia[24] provide resources, support, and advocacy for women entrepreneurs and business leaders across the country. To tackle the funding gap head-on, several venture capital firms have started prioritizing women-run companies in their portfolios.[25]
Private sector actors in the United States have also taken interest in this issue on a global scale. In 2008, Goldman Sachs, the former employer of White House advisor Dina Powell, launched the 10,000 Women Program to invest in women entrepreneurs around the world. The program facilitates access to capital while also providing mentoring, networking and business management education.[26]
Various groups in both Mexico and the United States are analyzing these issues; the next step is to formalize this relationship through bilateral collaboration. The time is ripe to work together, share best practices and promote inclusive economic growth.
It is clear that the United States and Mexico share a commitment to fostering women's participation as leaders in their economies. Both have adopted approaches through private sector engagement as well as policy in pursuit of this goal, leveraging networks and partnerships to provide women entrepreneurs with resources, support, and access to capital.  In order to reap the economic benefits of gender equality in this area, the United States must forge partnerships in the south as it did in the north with the U.S.-Canada collaboration. Sharing information and resources will not only enrich the business climate within and between these countries; it will also foster greater bilateral cooperation and understanding and innovation.
Duncan Wood is the Director of the Mexico Institute at the Wilson Center. Gwen K. Young is the Director of the Global Women's Leadership Initiative at the Wilson Center.
*With thanks to Ana Ortega and Ellysse Dick.
This article was originally published on the Mexico Institute's Forbes blog.
---
[1] Joanna Smith. "Justin Trudeau, Donald Trump team up to support women in the workforce". Global News, February 13th, 2017. Available at http://globalnews.ca/news/3246085/donald-trump-justin-trudeau-women-in-workforce-a-boost-for-economic-growth/
[2] Catherine Lucey. "Trump, Trudeau to discuss women in the workforce". AP News, February 12th, 2017. Available at https://apnews.com/37dab25b8da74902b3fa4076030febe0
[3] Florencia Molfino. "Las 50 mujeres más poderosas de México". March 8th, 2013. Available at https://www.forbes.com.mx/las-50-mujeres-mas-poderosas-de-mexico/#gs.KTM74ug
[4] Daniela García. "Mujeres son sólo el 16% del sector empresarial". Milenio, March 3rd, 2016. Available at http://m.milenio.com/monterrey/Mujeres-solo-sector-empresarial_0_696530371.html
[5] Ilse Maubert Roura. "Panorama del liderazgo femenino en México". Entrepreneur, August 24th, 2013. Available at https://www.entrepreneur.com/article/266240
[6] Samantha Álvarez. "México, cuarto lugar en apoyo a emprendedoras". El Economista, July 25th, 2013. Available at http://eleconomista.com.mx/sociedad/2013/07/25/mexico-cuarto-lugar-apoyo-emprendedoras
[7] GEM 2014 Women's Report. November 17th, 2015. Available at http://gemconsortium.org/report/49281
[8] INMUJERES website: http://www.gob.mx/inmujeres/que-hacemos
[9] AMMJE website: http://asociacionmexicanademujeresempresarias.org/quienes-somos/consejo-directivo-nacional
[10] AMME website: http://www.amme.mx/  
[11]http://www.mckinsey.com/business-functions/organization/our-insights/women-in-the-workplace-2016
[12]http://www.catalyst.org/knowledge/women-workforce-united-states
[13]https://www.americanprogress.org/issues/women/reports/2014/03/07/85457/fact-sheet-the-womens-leadership-gap/
[14]http://reports.weforum.org/global-gender-gap-report-2016/economies/#economy=USA
[15] https://www.nwbc.gov/sites/default/files/NWBC_2015AnnualReportedited.pdf
[16]http://fortune.com/2015/05/04/all-women-accelerators/
[17]http://fortune.com/2017/03/13/female-founders-venture-capital/
[18] https://www.nwbc.gov/sites/default/files/Access%20to%20Capital%20by%20High%20Growth%20Women-Owned%20Businesses%20(Robb)%20-%20Final%20Draft.pdf
[19]https://www.nwbc.gov/about-the-nwbc
[20] https://www.sba.gov/offices/headquarters/wbo/about-us
[21] https://www.nawbo.org/
[22] http://www.wbenc.org/
[23] https://www.womenpresidentsorg.com/
[24] http://astia.org/
[25] http://www.businessinsider.com/4-venture-capital-firms-investing-in-women-2016-6
[26] http://www.goldmansachs.com/citizenship/10000women/#overview
---
Mexico Institute
The Mexico Institute seeks to improve understanding, communication, and cooperation between Mexico and the United States by promoting original research, encouraging public discussion, and proposing policy options for enhancing the bilateral relationship. A binational Advisory Board, chaired by Luis Téllez and Earl Anthony Wayne, oversees the work of the Mexico Institute.  Read more
Global Women's Leadership Initiative
The Global Women's Leadership Initiative has hosted the Women in Public Service Project at the Wilson Center since June, 2012. The Women in Public Service Project will accelerate global progress towards women's equal participation in policy and political leadership to create more dynamic and inclusive institutions that leverage the full potential of the world's population to change the way global solutions are forged. Read more