Wilson Task Force on Public Health and U.S.-Canadian Border
The Wilson Center Task Force on Public Health and the U.S.-Canadian Border is engaged in a review of the joint border restrictions imposed by the federal governments to slow the spread of the COVID-19 pandemic in March 2020 and renewed for 30 days at a time since then. The objective of the Task Force is to advise the federal governments on:
Design of a plan to lift border restrictions based on specific indicators in phases similar to those announced by governments with regard to business activity and gatherings.
Lessons from the longest border restriction in the history of either country for how the border can be incorporated into of each country's respective national security strategies without resort to prolonged restrictions that affect lives and businesses indiscriminately.
The Task Force plans the release on a preliminary report on June 20, 2021 that addresses the first objective, and a second report on October 20, 2021 that takes on the second objective.
The Task Force membership draws together four eminent leaders whose experiences in public office give them first-hand knowledge of the diverse U.S.-Canadian border and stakeholders in border policy in Canada and the United States.
The Hon. Jean Charest was Premier of Quebec on September 11, 2001 and forged a series of former and informal linkages with neighboring US states to facilitate public safety in the wake of terrorist attacks on New York City and Washington DC.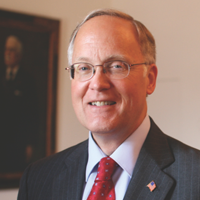 The Hon. James Douglas was the Governor of Vermont on September 11, 2001 and worked to re-establish cross-border ties in the small communities along his state's border with Canada.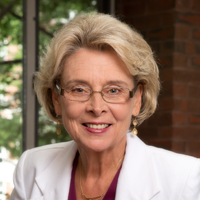 The Hon. Christine Gregoire was the Governor of the State of Washington who developed enhanced driver licenses and the Peace Arch Crossing card, one of the first trusted traveler programs implemented in North America.
The Hon. Anne McLellan served as Deputy Prime Minister and Canada's first Minister of Public Safety and Emergency Preparedness, developing the necessary cooperative arrangements with the US Department of Homeland Security to enhance border security and trade facilitation.
All four members of the Task Force are serving in a voluntary capacity as concerned citizens. Since October 2020, the Task Force has sought insight from officials of the two governments, Members of the Canadian Parliament and the United States Congress, private sector representatives, scholars and civil society groups, and citizens of both countries sharing their stories. The staff director for the Task Force, Dr. Christopher Sands, is also the Director of the Canada Institute at the Woodrow Wilson Center for Scholars in Washington DC.
Related Program
Canada Institute
Bound by common geopolitical interests and strong economic and cultural ties, Canada and the United States enjoy the world's most successful bilateral relationship. The Wilson Center's Canada Institute is the only public policy forum in the world dedicated to the full spectrum of Canada-U.S. issues. The Canada Institute is a global leader for policymakers, academics and business leaders to engage in non-partisan, informed dialogue about the current and future state of the relationship.    Read more