No one can read Vladimir Putin's mind, but we bring in Kennan Institute expert Joseph Dresen to analyze his actions in the recent invasion. We discuss world reaction and also what may happen next with sanctions.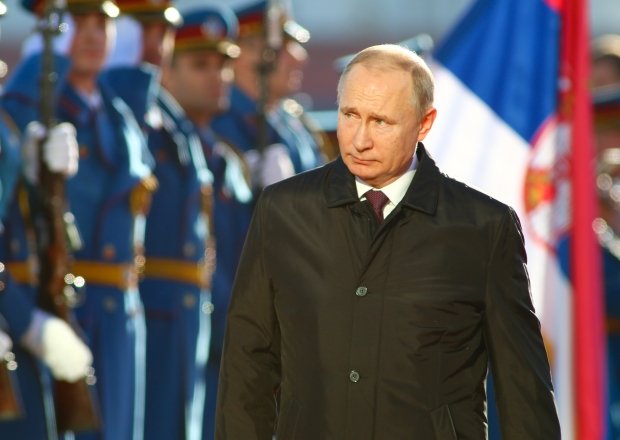 Putin Has Already Lost
The weeks and months of waiting to see what Russia's President Putin will do with his troops massed at Ukraine's border are over: he has declared war. Joseph Dresen writes that Putin's decision has driven an increasingly wider wedge between Russia and Ukraine—not just in terms of politics but in terms of civilization.
READ NOW
---
Congressional Relations
The Wilson Center's office of Congressional Relations works to maintain a vibrant relationship with Members of Congress and their staffs. We organize and run a series of educational programs led by Wilson Center experts, ranging from seminars to private briefings, with the purpose of increasing congressional staffers' knowledge of foreign policy. We also coordinate outreach to Capitol Hill, including testimonies by Wilson Center scholars and briefings specifically for Members of Congress. Read more
Kennan Institute
The Kennan Institute is the premier U.S. center for advanced research on Russia and Eurasia and the oldest and largest regional program at the Woodrow Wilson International Center for Scholars. The Kennan Institute is committed to improving American understanding of Russia, Ukraine, Central Asia, the Caucasus, and the surrounding region though research and exchange. Read more