Boosting Africa's Intra-African Trade by Enhancing Trade Facilitation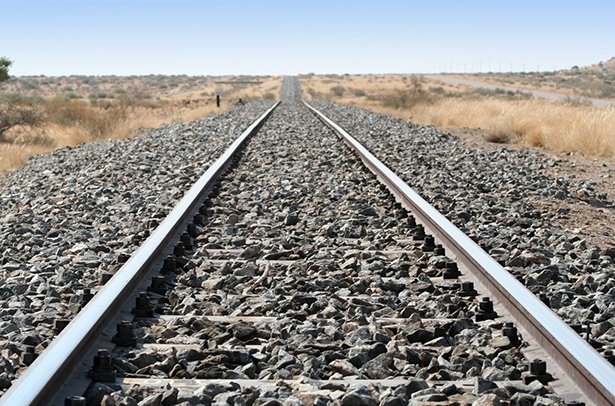 Trade is a powerful engine for economic growth and development. Trade contributes to economic growth by creating incentives for governments to adopt less distortionary domestic policies and a more disciplined management of the macro economy. The world has become wealthier over the past several decades because of increased international trade. Global poverty has steadily declined, due in large part to the emergence of economic powerhouses China and India, and the lives of millions of people have substantially improved. Trade has contributed enormously to the development of industrialized economies and can be expected to make a similar contribution to those of less-developed countries.
But while many countries have benefited from increased trade, Africa has, in general, been left behind. International trade statistics indicate that its share in world trade has declined from around 6 percent 25 years ago to about 2 percent; less than 1 percent, if South Africa is excluded. This trend points to the continent's increased marginalization in the context of world trade.
The situation is no different, if not worse, with regard to intra-Africa trade, which has consistently remained minimal compared with its intercontinental trade. The pattern of African exports continues to be heavily influenced by historical links with the rest of the world. More than 80 percent of African countries' exports are still destined for markets outside the continent, with the EU and the United States accounting for more than 50 percent of this total. On average, over the past decades, only about 10 to 12 percent of African trade took place among other African nations. This is not an encouraging trend, especially when compared with other world regions. For example, about 40 percent of North American trade occurs with other North American countries. Similarly, about 63 percent of Western European trade takes place with other Western European nations. The main question, therefore, is how to reverse the situation so that African countries can benefit from improved intra-regional trade. One way to address the challenge is by enhancing the facilitation of trade in Africa.
What is Trade Facilitation?
In simple terms, trade facilitation can be conceptualized as the simplification of the trade interface between partners. This trade interface is composed in a broad sense of traders' compliance to government rules, authoritative enforcement of these rules (including taxes), exchange of information, financing, insurance, ICT and legal services, transport, handling, measurement, and storage. This implies that governmental intervention of these aspects of trade interface affect the magnitude of trade transaction costs.
There are economic gains to be had from well-functioning trade facilitation measures. The benefits to governments are substantial because efficient border procedures minimize rent-seeking behaviors of government officials, consequently increasing government revenue. Businesses engaged in trading also benefit from improved trade facilitation because they are able to remain competitive by delivering their goods more quickly. Consumers gain because they are not paying the costs of lengthy border delays.
The Cost of Doing Business in Africa 
Trade costs are generally low for countries with very conducive business climates. The Doing Business 2012 Report of the World Bank indicates that, although a number of African countries are reforming their investment codes to attract viable investments, the conditions for doing business in Africa need further improvements compared to the rest of world. According to the aggregated report, Mauritius conducts business most efficiently, requiring only six days for a business to be started. With the exception of a few countries, it typically takes over three weeks to start a business in Africa. Many African countries have embarked on reforms which aim to make business transactions easier, such as creating a transparent and efficient regulatory environment for businesses, as well as strengthening courts to improve property rights protection and efficiency of bankruptcy procedures. However, there are still several factors responsible for the high cost of trade in Africa.
Road and Rail Transport Infrastructure: It is well-known that efficient transport infrastructure and services play an indispensable role in the facilitation of trade.  However, the existing transport facilities in Africa are poorly integrated and lacking in comparison to world standards. The conditions of the African road networks remain deplorable – of the total road network, only 580,066 km (22.7%) is paved, the remaining portion consisting of earth or gravel.  The poor interconnection of Africa's rail systems is worse. Railways are the most cost-effective mode of transport for moving bulk cargo for long distances over land, as they are suited for container traffic between ports and capitals. The relative importance of the rail system is the advantage it has gained from recent economic and technological trends including higher energy prices, the growth of container stations, and new increases in flows of bulk trade and traffic. However, the railways in Africa carry only one percent of the global railway passenger traffic and two percent of the goods traffic.
Port and Maritime Transport: Seaports are fundamental outlets for international trade for both coastal and land-locked countries. Sea transport has a significant cost advantage over surface transport for dry and liquid bulk cargoes or containerized cargo. Over 90 percent of the world's international trade transits through ports. Maritime transport is even more dominant in Africa as it accounts for 92 to 97 percent of Africa's international trade. However, it is estimated that the average productivity of African ports is about 30 percent of the international norm. Poorly maintained port infrastructure and inefficient operations remain major bottlenecks for African trade. Studies indicate port capacity limitations and lack of institutional reforms as two critical constraints that must be addressed without delay for African ports to effectively contribute to Africa's international trade.
Vehicle Use and Management: Inefficiency in the delivery of transport services – and consequent hikes in vehicle operating costs – stems from several factors, including high vehicle prices, lack of information about demand, existence of transport cartels, poor operating practices, lack of proper maintenance of vehicles, and unnecessarily fast driving. Transport operators usually transfer the burden of high vehicle operating costs to consumers by raising their fares, stimulating higher trade costs. Similarly, operators increase their fares to offset low revenues due to low vehicle utilization.
Cumbersome Customs Procedures: An efficient customs administration contributes significantly to trade cost reduction, as customs officials implement trade policy at the border. This includes levying tariff duties, verifying conformity of imported goods with regulatory requirements, and preventing the importation of prohibited or unsafe goods. Unwarranted delays in customs clearance raise trade costs, as firms risk losing contracts with importers and paying higher storage fees at the port of entry. Simplifying customs procedures and ensuring transparency reduces the time needed to clear customs. Studies show that an average customs transaction in Africa involves 20-30 different parties, 40 documents, 200 data elements (30 of which are repeated at least 30 times) and the re-keying of 60-70 percent of all data at least once. Moreover, most of the documentation requirements are not properly defined and traders are not adequately informed on how to comply with them, thereby increasing delays due to errors in filling the forms correctly. This problem is even worse at borders because border posts and customs offices are typically physically separated. In essence, there are two complete sets of controls for each border post, each boasting a multitude of forms and documents to be completed. Moreover, most of the customs procedures are not automated, adding to the unnecessary delays for traders.           
Policy Recommendations
In order to address these challenges impeding the flow of goods and services within the continent, African policymakers should consider the following prescriptions:
Diversify and specialize: Since most African countries have similar production profiles, intra-Community trade facilitation would be best achieved through the commitment to the effective structural diversification of production and exports. Therefore, governments should encourage the production of non-traditional export commodities with comparative advantage in regional and global markets. In pursuing these goals, government might consider shifting their industrial development policies and strategies from import-substitution driven orientations to industrialization driven approaches, incorporating local raw materials and innovation.
Provide adequate and efficient transport infrastructure and services: Transport infrastructure should be improved by maintaining and rehabilitating existing roads; expanding the road network to isolated areas; adjusting the roads to facilitate the access of heavy vehicles; increasing the connectivity of railway sections with different track gauges; converting freight wagons to flat beds suitable for containers' transportation; replacing obsolete and inappropriate equipment at ports; developing more dry ports to serve both landlocked countries and interior areas of coastal countries; and training local staff to run containerized systems that are highly mechanized and computerized.
Speed up customs and border crossing procedures: Efforts should focus on simplifying customs procedures and harmonizing the nature of the required information. Documents should be standardized in accordance with internationally accepted practices and guidelines and be adaptable for use in computer systems. Consideration should be given to the establishment of one border post between neighbouring countries to accelerate the movement of goods and persons.
Promote the use of new technology: Customs administrations should integrate the use of information technology and any new technology, such as the Automated System for Customs Data (ASYCUDA), for more efficient operations.
This piece was written by Joseph Atta-Mensah, Principal Policy Adviser, Capacity Development Division, United Nations Economic Commission for Africa (UNECA). The views expressed in this blog are those of the author and should not be attributed to the UNECA or the UN at large. Any errors or omissions or commissions must be charged to the author.
Photo Credit: Hanneke Van Druten via Flickr - Namibian railway.
---
Africa Program
The Africa Program works to address the most critical issues facing Africa and U.S.-Africa relations, build mutually beneficial U.S.-Africa relations, and enhance knowledge and understanding about Africa in the United States. The Program achieves its mission through in-depth research and analyses, public discussion, working groups, and briefings that bring together policymakers, practitioners, and subject matter experts to analyze and offer practical options for tackling key challenges in Africa and in U.S.-Africa relations.   Read more