China's Nuclear-Powered Diplomacy in Argentina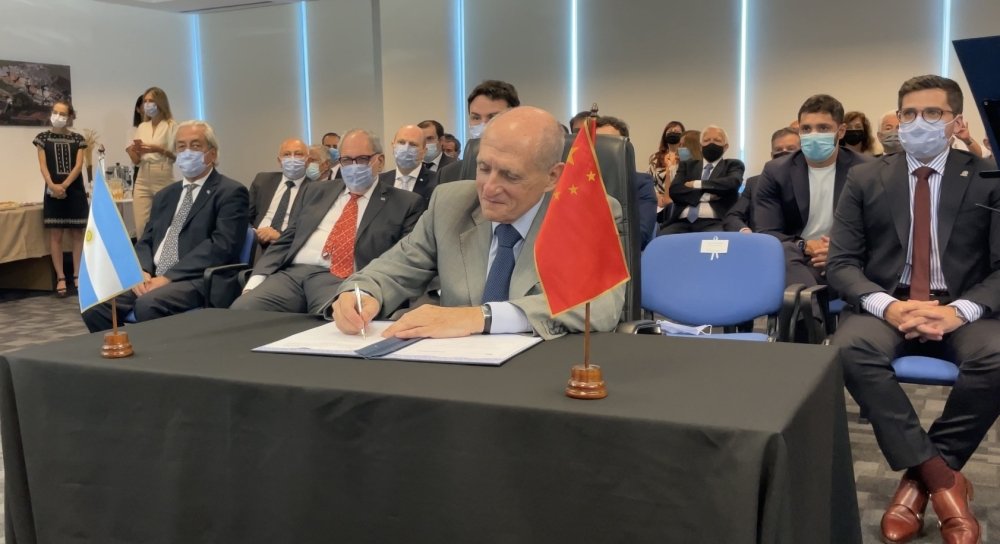 On February 1, Argentina signed an agreement for China to build an $8 billion nuclear power plant, Atucha III, with Beijing agreeing to finance 85 percent of the cost. In many ways, the project was not surprising. Argentina already operates three nuclear plants, Atucha I and II in Buenos Aires Province, and Embalse in Córdoba, which produce a total of 1,763 MW of energy, accounting for 7.5 percent of Argentina's overall energy production. The country, moreover, is in need of power. The rising cost of imported liquefied natural gas threatens to cause energy shortages during the coming South American winter. Atucha III would add 1,200 MW of energy, enough power for 11 million customers.
But like many issues in Latin America these days, the Atucha III project is caught up in the tensions between the United States and China.
Argentina announced the nuclear agreement in advance of President Alberto Fernández's controversial visit to Beijing, amid a U.S.-led diplomatic boycott of the Olympics. It was followed by Argentina's incorporation into China's Belt and Road Initiative. Predictably, the nuclear agreement was poorly received in the United States. James Risch, the senior Republican on the Senate Foreign Relations Committee, expressed concerns over Argentina's reliance on what he described as unproven Chinese nuclear technology. Later, members of a U.S. delegation to Argentina – led by Ann Ganzer, the acting principal deputy assistant secretary for the State Department's Bureau of International Security and Nonproliferation – also warned Argentina about safety concerns regarding nuclear cooperation with China.
Atucha III is particularly sensitive for Washington because the civil nuclear energy industry has been an area of U.S.-Argentina partnership for decades.
In the 1990s, President Carlos Menem's decision to discontinue Argentina's ballistic missile program, and his acceptance of nuclear nonproliferation principles, laid the foundations for what Menem's foreign minister memorably described as "carnal relations" between Buenos Aires and Washington. Indeed, Ganzer's recent visit to Argentina coincided with the 17th meeting of the United States-Argentina Joint Standing Committee on Nuclear Energy Cooperation.
About the Author
---
Argentina Project
The Argentina Project is the premier institution for policy-relevant research on politics and economics in Argentina.  Read more
Latin American Program
The Wilson Center's prestigious Latin American Program provides non-partisan expertise to a broad community of decision makers in the United States and Latin America on critical policy issues facing the Hemisphere. The Program provides insightful and actionable research for policymakers, private sector leaders, journalists, and public intellectuals in the United States and Latin America. To bridge the gap between scholarship and policy action, it fosters new inquiry, sponsors high-level public and private meetings among multiple stakeholders, and explores policy options to improve outcomes for citizens throughout the Americas. Drawing on the Wilson Center's strength as the nation's key non-partisan forum, the Program serves as a trusted source of analysis and a vital point of contact between the worlds of scholarship and action. Read more