Citizen health innovators: Exploring stories of modern health
Everyday citizens are becoming empowered to contribute to modern medical science.
This article originally appeared online April 12, 2017 in Bio-Coder, an O'Reilly publication
From the Mylan EpiPen pricing scandal, to the whistleblower story that crashed the blood-testing startup Theranos, among many Americans, there is a growing public distrust in governance over the biomedical enterprise and there are questions being raised about who gets access to cutting-edge sophisticated drugs and therapies.
At the same time, there's a parallel story brewing about citizens who decide not to wait to shape their own medical future. One of them is Tal Golesworthy, a bright and resolved engineer who, suffering from a genetic disease that damages his heart, designed a surgical device that would save him and other patients from a more risky procedure. Dana Lewis, a digital communication specialist suffering from Type 1 diabetes, created an artificial pancreas based on an algorithm that calculates the need for insulin based on a patient's blood sugar levels. And to find a cure for their daughters suffering of the rare Batten disease, a couple raised millions on a crowdfunding platform to hire their own research team. While these individuals and other communities are reshaping their involvement in health research and practice, they are raising new ethical, safety, and governance issues for policymakers, practitioners, and patients.
This participatory turn has no official name. Some say "patient-led" or even "patient-powered" research, others "DIY health." We call them citizen health innovators and have begun mapping their emergence and exploring their stories, as well as the ethical and regulatory landscape that surrounds them, with funding from the Robert Wood Johnson Foundation (Map and Website). But how did we get there? What enabled this new societal phenomenon to arise? We identified the convergence of three factors that contributed to a form of democratization in health research and practice: vanishing barriers to entry, the rise of and access to personal genomic data, and the emergence of crowdfunding platforms.
To read the rest of the article, go to O'Reilly's Bio-Coder
About the Author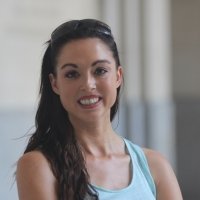 Eleonore Pauwels
Former Global Fellow;
Formerly European Commission, Directorate-General for Research and Technological Development, Directorate on Science, Economy and Society
Read More