Coronavirus, Korea and Nuclear Weapons: What Shutting Its Borders Could Mean For North Korea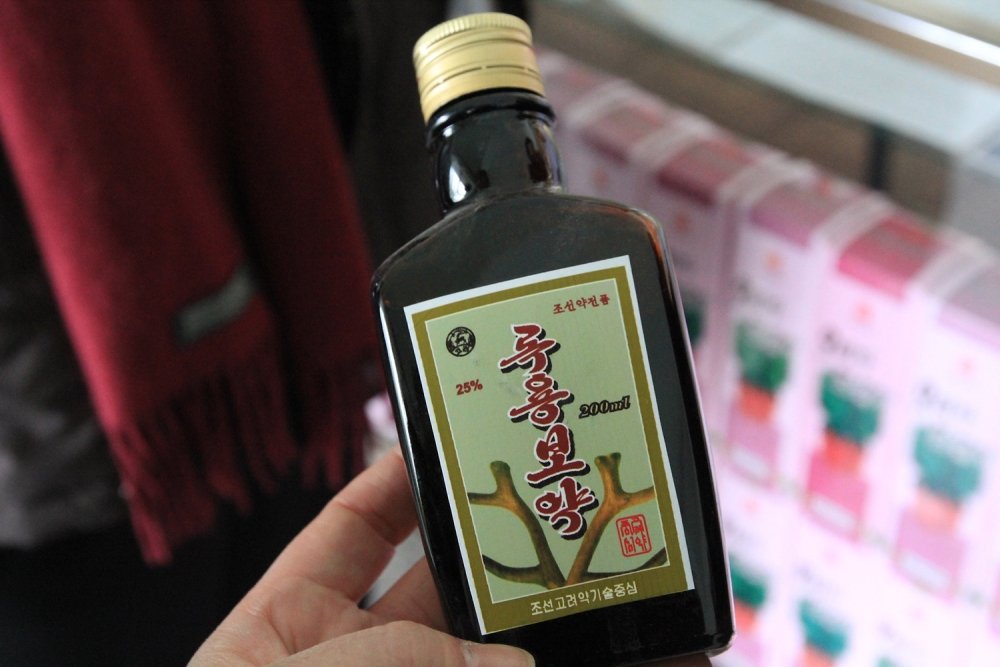 North Korea has a new propaganda slogan: "Let Us Conduct Intensive Drive to Prevent Novel Coronavirus Infection!" Photos show men in hazmat suits hosing down chairs and women, their mouths covered in face masks, industriously sewing new masks as the country copes with what the regime has declared a national emergency — even though the state has not reported a single case of coronavirus. All air and train travel to and from North Korea, meanwhile, has been suspended.
There are very real, very practical reasons why North Korea is trying to seal its borders. Given the lack of resources and a shortage of medicine, North Korean health authorities know their fragile medical system would be unable to cope with an epidemic. Instead, they tend to focus on preventative measures. I saw this firsthand in numerous visits to clinics and hospitals across North Korea over the past 10 years that did not have running water, heat, or even hand sanitizers. Doctors relied on herbal remedies, particularly ginseng, due to the lack of medicine.
But there is something else going on here: After a burst of unprecedented diplomatic outreach over the past two years, North Korea is systematically withdrawing again into self-imposed isolation, this time in the name of coronavirus. And not only is the regime shutting its borders, but the party also is implicating the people in its policy of isolation, reinforcing a fear of the outside world.
I suspect there are political motivations, not just public health concerns, driving the decision to highlight the threat of coronavirus and shut the world out. And it is a campaign that threatens to impact North Korea's economy and has broader implications for diplomacy, regional stability and nuclear negotiations.
Kim Jong Un wants to buy time as he builds his nuclear strategy
Coronavirus provides the regime with a convenient explanation for the lapse in progress in diplomatic relations with the United States, a disappointment that leader Kim Jong Un has struggled to justify since the abrupt breakdown of talks with President Donald Trump in Vietnam a year ago.
Coronavirus also provides the regime with an opportunity to sequester itself and continue to build its nuclear and ballistic missile arsenal without interruption or intervention
Image Credit

Photo: Rodong Sinmun (North Korea)" data-embed-button="media" data-entity-embed-display="view_mode:media.embed_left" data-entity-type="media" data-entity-uuid="f7b29bda-a9f1-4d79-9d85-699821c9b53e">
By turning the fight against coronavirus into a political rallying cry, North Korea has engaged the party and the people in a group-think campaign to fight off a different form of outside aggression. The campaign gives the regime a chance to reinforce the threat that interaction with the outside world poses at a time of diplomatic uncertainty when Pyongyang wants to restrict its people's access to the outside world.
More worrying: Coronavirus also provides the regime with an opportunity to sequester itself and continue to build its nuclear and ballistic missile arsenal without interruption or intervention — from China, from Russia, from South Korea, the nations that border North Korea.
In recent weeks, North Korea has suspended all flights and trains to and from the country, according to Britain, which maintains an embassy in Pyongyang. At the inter-Korean border in the northern city of Kaesong, meanwhile, operations at the joint Korean liaison office created in 2018 were suspended and 58 South Korean personnel moved out. This week, a mandatory quarantine on foreigners was extended from 14 days to 30 days, effectively making travel to and from North Korea prohibitive.
Kim Jong Un has shut the door again, and hung a Do Not Enter sign, while he and his nuclear scientists tinker with their atomic arsenal, as he did in the early years of his rule.
The travel restrictions imposed in the name of coronavirus also buy the North Koreans much-needed time to study the political climate in the United States, particularly the presidential race and President Trump's re-election campaign, as they map out their next step in the game of nuclear chicken they are playing with Washington.
The self-imposed isolation also gives the North Koreans time to improve and refine their arsenal. Kim may have promised Trump in Singapore in June 2018 that he would not test nuclear weapons and long-range ballistic missiles. But Kim did not promise to refrain from building and developing these weapons.
Kim uses his nuclear weapons as bait and bargaining chips in negotiations with the United States. Accelerating the testing of weapons in 2017 helped Kim get Trump's attention, and to get the U.S. president to the negotiating table. And in order to gain leverage in future negotiations, Kim will use the lapse in direct diplomacy to build his arsenal and improve his hand — and perhaps find a way to get back on Trump's radar. (Trump made no mention of North Korea in his Feb. 4 State of the Union address  — a strong hint that he has put the negotiations on the back burner.)
Meanwhile, opportunities for diplomacy and outreach are dwindling. North Koreans traditionally invite foreigners to celebrate the late leader Kim Jong Il's February 16 birthday, known as the Day of the Shining Star, considered one of the country's most important holidays – but events will be muted and internally focused this year. And hopes were high for diplomacy on the sidelines of this week's Munich Security Conference, which a North Korean vice foreign minister was scheduled to attend for the first time. He has canceled his plans.
At this time of uncertainty, the regime wants to keep prying eyes out.
That serves Pyongyang just fine — for now. At this time of uncertainty, the regime wants to keep prying eyes out. In 2014, during another time of political uncertainty in the wake of the execution of Kim's uncle, North Korea imposed similar restrictions during an Ebola outbreak; coronavirus, like Ebola, provides a viable excuse for restricting access.
While the people suffer, the nuclear arsenal will grow
The risk, of course, is that the self-imposed isolation deepens the harsh conditions inside North Korea, where the people already are coping to survive in
one of the poorest countries in the world and one struggling with tough economic sanctions. North Korea has clever ways of circumventing sanctions; however, the travel restrictions will limit the supply of food, aid, goods and medicine.
But as one door shuts, perhaps another will open when it comes to North Korea. The isolation will force neighboring nations, particularly South Korea, to think creatively about ways to engage Pyongyang. Propaganda slogans aside, we should not forget that the people suffer when nuclear negotiations remain unresolved and sanctions remain in place.
Despite the rhetoric, Kim remains invested in his personal relationship with President Trump.
And despite the isolation, North Korea has not completely closed the door to nuclear negotiations. Despite the rhetoric, Kim remains invested in his personal relationship with President Trump. He just wants to make sure that when they meet again, he has a stronger hand. Coronavirus may provide that opportunity.
Many of us Korea watchers breathed a sigh of relief that there was no "Christmas gift" from North Korea in late 2019, and that Pyongyang did not make an immediate and dramatic return to provocation.
But the threat to global security is far from over. While North Korea has succeeded in protecting its people from coronavirus, they may also succeed in using the global panic to further expand and refine their nuclear arsenal. That will make future nuclear negotiations even more complicated, and difficult, than they already are.
______
Jean H. Lee is director of the Hyundai Motor-Korea Foundation Center for Korean History and Public Policy at the Wilson Center and a former AP correspondent who opened the news agency's Pyongyang bureau in 2012. Follow her on Twitter and Instagram @newsjean.
The views expressed are the author's alone, and do not represent the views of the U.S. Government or the Wilson Center. Copyright 2020, Asia Program. All rights reserved.
About the Author
Jean H. Lee
Public Policy Fellow;
Journalist and former Pyongyang Bureau Chief, Associated Press
Read More
---
Asia Program
The Asia Program promotes policy debate and intellectual discussions on U.S. interests in the Asia-Pacific as well as political, economic, security, and social issues relating to the world's most populous and economically dynamic region.  Read more
Hyundai Motor-Korea Foundation Center for Korean History and Public Policy
The Center for Korean History and Public Policy was established in 2015 with the generous support of the Hyundai Motor Company and the Korea Foundation to provide a coherent, long-term platform for improving historical understanding of Korea and informing the public policy debate on the Korean peninsula in the United States and beyond. Read more