Countries That Have Sanctioned Russia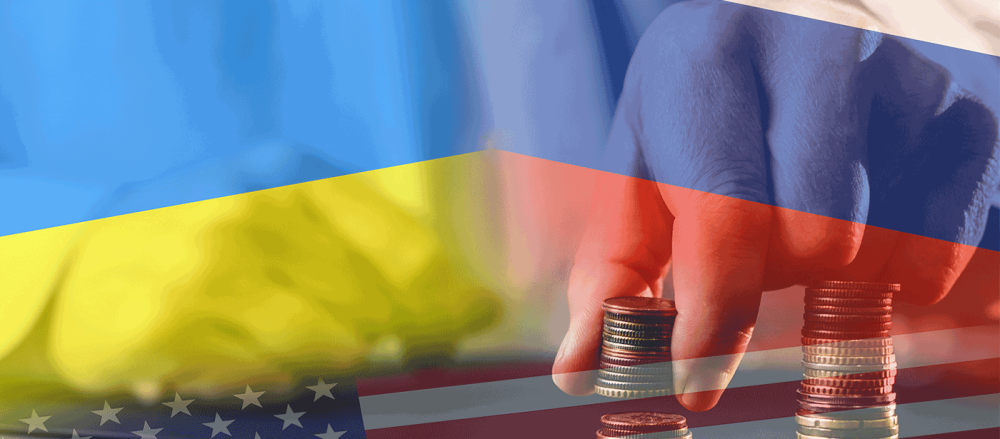 The countries that have sanctioned Russia over Ukraine represent only 16 percent of the world's population. 
President Biden and other Western leaders have said over and over again that we've "rallied the world" to oppose Russia for its unprovoked invasion of Ukraine. Unfortunately, that's not yet the case. In fact, we're in the minority. According to analysis by the Economist's Intelligence Unit, fully two-thirds of the world's population live in countries where the government has declined to condemn Russia's invasion of Ukraine, either by adopting a position of neutrality or actually opposing expressions of condemnation. In classifying the world's countries as leaning one way or the other, the unit's global forecasting team considers a variety of factors, from sanctions to UN votes and official statements, to economic, political, and historical ties. 
Nearly one-third of the world's population lives in a country where their government's position is "neutral" according to the Economist classification, led by India, which is heavily reliant on Russia for energy and arms. China leans toward Russia, although it has made an effort to retain some distance from Russia's woes. Truly Kremlin-aligned countries are an exclusive club including the likes of North Korea, Syria, and Cuba, and they have just 3.9% of the world's population and 2.6% of its GDP. 
On the other hand, although the global population condemning Russia's actions are in the minority, we do represent the vast majority of the world's economy. Seventy percent of global GDP belongs to countries supporting the West's position, with 61 percent of the world's GDP and 16 percent of its population belonging to countries actively condemning Russia. 
In other words, while there is impressive success in rallying Europe and NATO members, we have much work to do if we're going to successfully isolate Russia and the Russian economy.