Daily News on the Issues Affecting Africa for February 25th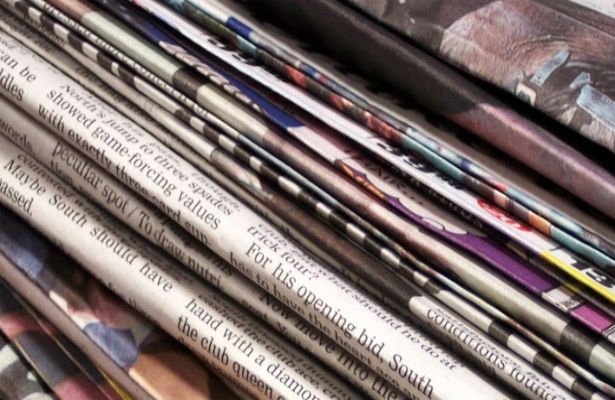 Continue reading for a summary of recent news stories relating to some of the most pressing issues on the continent. We draw on a wide range of respected news sources, both from Africa itself and around the world. The themes of today's In the News post are updates on international responses to Uganda's anti-gay legislation, the crisis in South Sudan, violence against Muslims in CAR, pastoralism in the Horn of Africa, and brutality in a Nigerian school.
Statement by the Press Secretary on Uganda
Instead of standing on the side of freedom, justice, and equal rights for its people, today, regrettably, Ugandan President Museveni took Uganda a step backward by signing into law legislation criminalizing homosexuality.  We will continue to urge the Ugandan government to repeal this abhorrent law and to advocate for the protection of the universal human rights of LGBT persons in Uganda and around the world. – The White House
To read more, please visit the White House site here.
Why the USA can't just cut aid to Uganda
As many people have pointed out, Uganda is heavily dependent on foreign aid. The USA is its largest contributor, giving over $400 million per year in assistance. But cutting off that aid to protest this law is not really an option. Most of this funding is for economic development, education and health projects. Shutting off the spigot would hurt those who need it the most. There would be fewer AIDS drugs, fewer mosquito nets, fewer health services and less clean water for vulnerable populations. – UN Dispatch
To read more, please visit the UN Dispatch site here.
South Sudan: Juba rejects interim administration without Salva Kiir
South Sudan government on Monday rejected any proposal to form an interim government without either President Salva Kiir or its former vice-president Riek Machar who now leads a rebellion in the country. – allAfrica
To read more, please visit the allAfrica site here.
The clock is ticking: One month to avert a hunger crisis in South Sudan
The scale and depth of the immediate needs are shocking: more than 880,000 people have fled their homes to escape fighting. An estimated 716,500 of them are displaced inside South Sudan. The majority do not have even the most basic services like clean water, sanitation, food, shelter and health care. But the ripple effects of the conflict are just as insidious. An estimated 3.7 million people are now facing acute or emergency levels of food insecurity, a number that will rise in the coming months if people are not able to return home and begin planting by March before the rains come. – Huffington Post
To read more, please visit the Huffington Post site here.
70 Muslims killed in CAR town
Christian militiamen killed at least 70 people in the remote southwest of Central African Republic, at one point ordering a group of Muslims to lie on the ground and shooting them one by one, witnesses said on Monday. – News 24
To read more, please visit the News 24 site here.
Pastoralist aspirations versus policy in the Horn of Africa
Since the Horn of Africa drought of 2011 aid agencies have been working to understand the changes taking place in the drylands, hoping to better anticipate people's needs. Recent research shows these changes go beyond climate and environment to encompass social and economic factors. The findings have important policy implications. – IRIN
To read more, please visit the IRIN site here.
Islamist groups slaughters 29 children in Nigerian boarding school
Gunmen from Islamist group Boko Haram stormed a boarding school in Nigeria overnight and killed 29 pupils, many of whom died in flames as the school was burned to the ground, police and the military said. – Daily Mail
To read more, please visit the Daily Mail site here.
Related Program
Africa Program
The Africa Program works to address the most critical issues facing Africa and U.S.-Africa relations, build mutually beneficial U.S.-Africa relations, and enhance knowledge and understanding about Africa in the United States. The Program achieves its mission through in-depth research and analyses, public discussion, working groups, and briefings that bring together policymakers, practitioners, and subject matter experts to analyze and offer practical options for tackling key challenges in Africa and in U.S.-Africa relations.   Read more