Daily News on the Issues Affecting Africa for September 3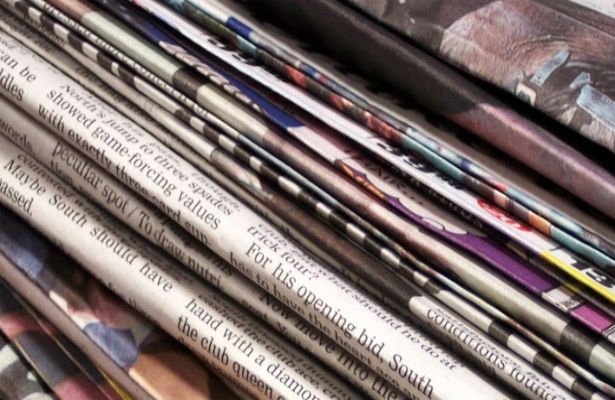 Continue reading for a summary of recent news stories relating to some of the most pressing issues on the continent. We draw on a wide range of respected news sources, both from Africa itself and around the world. The themes of today's In the News post are updates on economic development and political issues in Kenya and Mozambique, food insecurity in Zimbabwe, the new PM of Senegal, a bombardment on the Somali President's motorcade, and governance in Swaziland.
Procurement of laptops for primary schools underway, President Uhuru Kenyatta says
The recently elected President Uhuru Kenyatta of Kenya has begun building support for an educational program that would provide laptops for students across the country in an effort to increase Kenyan students' global competitiveness. "The transformation has begun, and there is no looking back. It is taking place in the classroom, we are serious," President Kenyatta said.
More than 2-million Zimbabweans to need food aid soon, UN agency warns
Zimbabwe has experienced several unproductive agricultural seasons in the past few years. Many farmers are also moving into cash crops such as tobacco and cotton, leaving a bigger number of Zimbabweans vulnerable to food insecurity. The government has had to rely on food imports, mostly from Zambia and South Africa, to supplement its increasingly meager maize and cereal output. Now about 2.2-million Zimbabweans require urgent food assistance, according to the WFP, which says the rural population is the most affected.
9 choses à savoir sur Aminata Touré, nouvelle Première ministre du Sénégal
Aminata Touré, ancienne Garde des Sceaux, a été désignée, le 1er septembre, Première ministre du gouvernement sénégalais, en remplacement d'Abdoul Mbaye. À 50 ans, "Mimi" Touré devient ainsi la deuxième femme à occuper cette fonction au pays de la "Teranga". L'occasion pour Jeune Afrique de vous faire découvrir son riche parcours, ses passions et loisirs, son militantisme, son combat contre la corruption, sa réputation…
Al Shabaab ambush Somalia President Hassan Sheikh Mohamud convoy
Somalia's Al-Qaeda linked Al Shabaab insurgents ambushed President Hassan Sheikh Mohamud Tuesday, the militants said, claiming to have destroyed vehicles with rocket-propelled grenades. "We ambushed a convoy that was escorting the self-appointed Somali president," Al Shabaab spokesman Abdulaziz Abu Musab told AFP. President Mohamud escaped unhurt. "Gunmen tried to disrupt the president's trip ... but I can confirm the president and his delegation are well and reached their final destination Merka to have meetings with local community," said Somali army official Mohamed Qorey, speaking by telephone from Merka.
Plan to pull Kenya out of Rome Statute
A motion has been lined up in Parliament calling for Kenya's withdrawal from the Rome Statute that established the International Criminal Court. Coming days before Deputy President William Ruto's appearance at The Hague next week to face charges of crimes against humanity, the action might have a bearing on whether Mr Ruto and President Uhuru Kenyatta — whose case is set for November — will honour summonses by the ICC. Leader of Majority Aden Duale told a fund-raising meeting that Jubilee would use its numbers in Parliament to ensure the motion sails through.
Uchumi Supermarkets posts 30pc growth in profit, plans expansion
Regional retailer Uchumi Supermarkets has posted a 30.31 per cent increase in profit after tax despite a rise in operating costs. The supermarket's chain on Tuesday said that profit after tax for the full year rose to Ksh357.01 million ($4.1 million) as at June 2013 compared to Ksh273.97 million ($3.2 million) as at June 2012 despite a rise in costs, some of which were attributed to branch expansion. The branch expansion, which saw the supermarket's chain open new branches in Ongata Rongai in Nairobi, Natete in Kampala and the Eldoret Sugar Plaza however paid off as customer numbers rose 10 per cent to 24 million from 22 million.
Jindal faces off with community over mining land in Mozambique
Indian company Jindal is the latest company to become embroiled in a mining resettlement scandal in Mozambique that threatens to trip up the booming coal sector. On August 14, amid much fanfare, Mozambican President Armando Guebuza inaugurated Jindal's massive new coal mine in northwestern Tete province that hugs the mighty Zambezi River. It was the third-biggest mine of its kind in the country, where annual economic growth of 7% has been fuelled by revenue from one of the world's largest unexploited coal fields. Two decades after of a crippling civil war, it is just the kind of investment Mozambique welcomes and which — if well managed — may help pull it out of poverty.
Mswati declares Swaziland a 'monarchial democracy'
South African and Swaziland media reported on Monday that the king told how he had received a vision from God during unseasonal thunderstorms that hit the country at the weekend, prompting the change. "Swaziland is a monarchial democracy: the marriage between the monarch and the ballot box," the king said, as cited by the government spokesperson Percy Simelane on Monday. "The ballot box being the will of the people providing advice and counsel to the king which ensures transparency and accountability." He made the comments in a speech at the opening of the Swaziland international trade fair in Manzini at the weekend.
Related Program
Africa Program
The Africa Program works to address the most critical issues facing Africa and U.S.-Africa relations, build mutually beneficial U.S.-Africa relations, and enhance knowledge and understanding about Africa in the United States. The Program achieves its mission through in-depth research and analyses, public discussion, working groups, and briefings that bring together policymakers, practitioners, and subject matter experts to analyze and offer practical options for tackling key challenges in Africa and in U.S.-Africa relations.   Read more