Director's Discourse: Dialogue as a Vehicle for Change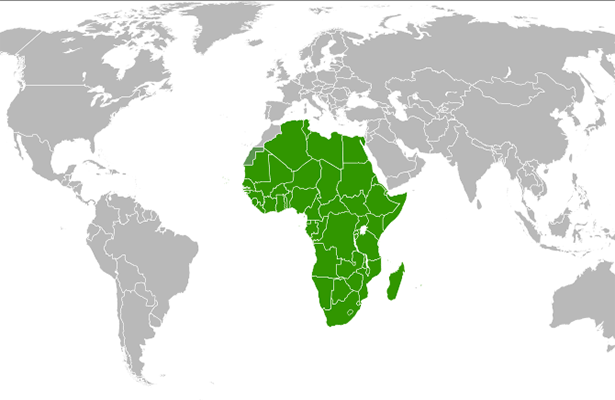 This month, a unique conference is taking place in Beijing, China.  Its title is:  "Africa: 54 Countries, One Union."   It is actually the fourth in a series, begun in 2010 in Bologna, Italy, by Romano Prodi, the former Prime Minister of Italy, President of the European Union (EU), and current Special Envoy of the Secretary General of the United Nations on the Sahel.   At that time, Professor Prodi, through his Foundation for World Wide Cooperation (FWWC), brought together a wide range of Africans and Africanists, plus European and Africa Union (AU) officials to discuss security, development, and trade in Africa.   The participants included former South African President Thabo Mbeki and then Senegalese President Abdoulaye Wade.  The conference was organized on the Aspen principle, where the numbers of participants were kept fairly small (50-60) and everyone sat in a large square, facing one another, and engaged in a substantive dialogue and discussion, rather than simply listening to a series of formal presentations.
Emerging from this first conference was the conviction that African regional integration was a key policy objective for meeting the goals and aspirations of the AU and African governments for each of these areas of concern:  Peace and Security, Infrastructure Development, and Trade and Investment.   It was also agreed that global cooperation in supporting African regional integration was a worthwhile goal.  The AU and EU delegates to the Bologna conference were joined in this conviction by the representatives there from the United States and China, as well as the World Bank, African Development Bank, and other International Financial Institutes (IFI).
The first conference had been co-sponsored by the School of Advanced International Studies at Johns Hopkins University in Washington (SAIS) and the Woodrow Wilson Center's Africa Program (WC).   They agreed to continue their partnership with FWWC and to host a follow-up conference in Washington the following years.  This occurred in June 2011.  This time, not only did very senior United Nations, AU, EU, and IFI representatives participate, but the United States was represented at a very high level, with the attendance of the Assistant Secretary of State for Africa, Johnnie Carson, other senior executive branch officials, Members of Congress, and other key stakeholders.   From my perspective, I felt this was a breakthrough, as the United States is tied into a pattern of bi-lateral relations with African nations and had not, theretofore, begun to address continental issues from a broader perspective and in partnership with other world powers.  In a keynote address, the late President Bingu Wa Mutharika of Malawi presented his African Breadbasket initiative, setting a tone for regional cooperation.  Most meaningful, I felt, was the presence of then-Chinese Special Envoy for Africa and Deputy Foreign Minister Liu Guijin.  In his remarks, Ambassador Liu stated that China was not looking for a "Beijing consensus to replace a Washington consensus," but rather a way in which all international partners could work together for Africa's development.
The success of the Washington conference led to an offer by the AU to host a third in the series, which occurred in Addis Ababa in May 2012.  The three original sponsors, FWWC, SAIS, and WC, were joined by the Africa Union Commission, the United Nations Economic Commission on Africa, and the UN Office to the Africa Union. The late Prime Minister of Ethiopia, Meles Zenawi, opened the conference, and remarks were again offered by Ambassador Liu on behalf of China and the Deputy Assistant Secretary of State, Ruben Brigety, on behalf of the U.S.  Of special note was the broadening of the international sponsorship to include the Ambassadors of Brazil, India and Turkey, who spoke about their emerging roles in Africa and the global community.  Substantive discussions revolved around the three original themes of Peace and Security, Infrastructure Development, and Trade and Investment.  However, the underlying agenda was increasingly the melding of an international consensus on support for regional integration, dropping of intra-Africa trade barriers, partnerships in meeting security threats in Africa which have global implications, and the need to continue this dialogue at this level.
As I write, delegates are on their way to Beijing for the fourth conference, this one hosted by the Chinese government and the Chinese Institute for West Asian and African Studies.  Expected as participants is at least one African head of state, the Minister of Foreign Affairs of Algeria, senior officials from the U.S. Government, the International Monetary Fund, the AU, and other governments and agencies.
While these 2013 deliberations have yet to play out, the trend that has developed in this series of conferences, as the levels of attendance have spiked and the commitments by international partners have increased, is a very good sign of a realistic and cooperative approach by the international community.  In the wake of President Obama's trip to Africa, during which he called for greater attention to regional integration, this may indeed signal a policy change of direction for the U.S.   This also shows the power of consultation, the need to bring all parties together on a regular basis to continue to share information, sound out ideas and policy options, understand perspectives and principles, and begin to search for joint solutions.   As long as the world remains compartmentalized, with each nation doing "its own thing" for its own reasons, whether justified in national security or economic priority rationale, then we are bound for conflict.   Only through open dialogue, like this remarkable initiative of Professor Prodi, do we begin to solve problems.
Photo attributed to Georgeson via Flickr Commons.
Related Program
Africa Program
The Africa Program works to address the most critical issues facing Africa and U.S.-Africa relations, build mutually beneficial U.S.-Africa relations, and enhance knowledge and understanding about Africa in the United States. The Program achieves its mission through in-depth research and analyses, public discussion, working groups, and briefings that bring together policymakers, practitioners, and subject matter experts to analyze and offer practical options for tackling key challenges in Africa and in U.S.-Africa relations.   Read more