Dream a Little Dream of Soy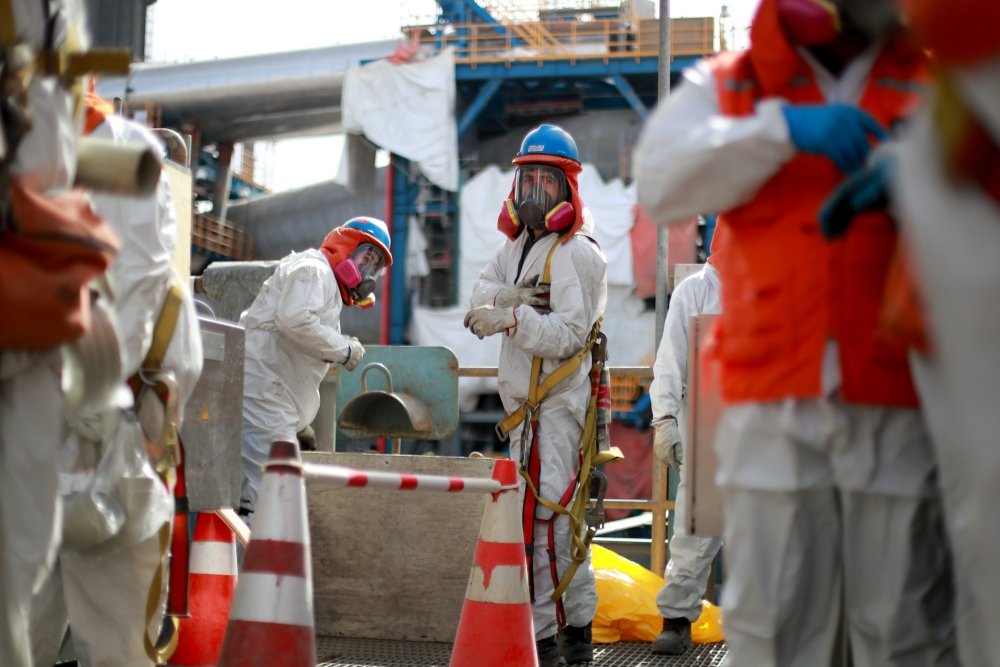 Dream a Little Dream of Soy
By Greg Ross
Latin America continues to face fierce economic headwinds from COVID-19, but an unexpectedly strong rebound in global trade, powered by China and the United States, has boosted commodity prices and could help rekindle growth. Unfortunately, Latin America's export sector is not immune from the region's persistent pandemic struggles. As vaccine shortages and new variants lead to new waves of COVID-19, local supply chains face logistical hurdles that jeopardize an export-led recovery.
Helping Hand
In 2020, Latin America saw its worst regional economic performance in recent history, contracting by 7 percent. In 2021, the International Monetary Fund forecasts a sluggish recovery of 4.6 percent. But the prospects are brighter for the region's major commodity exporters thanks to rapid growth in the region's top trading partners. China, South America's largest export market, is expected to grow by over 8 percent in 2021 and the U.S. economy is expanding at its fastest clip in four decades, further fueling demand for Latin America's exports. Soaring copper prices, for example, are buoying Chile's economy.
This would not be the first time Chinese growth provides tailwinds to Latin America. During the 2008 global financial crisis, China's massive stimulus program also threw the region a lifeline. Dependence on Chinese demand has only grown since then; in 2019, exports to China accounted for 3 percent of Latin America's GDP.
Unlike 2008, however, the prospect of an export-powered rebound depends on the evolution of the pandemic in Latin America, which is suffering from a devastating second wave of COVID-19. The region has already suffered more than 800,000 COVID-19 deaths, and commodity giants including Argentina and Brazil are seeing the highest number of new cases of the pandemic. Chile and Uruguay, regional vaccination leaders, are also seeing accelerating coronavirus spread. Though leaders will try to shield exporters from new social distancing measures, supply chains hampered by earlier lockdowns could see new disruptions.
Productivity Plague
In South America, signs of supply-chain vulnerability appeared as soon as the pandemic began to spread. Ecuador, hard-hit by the coronavirus, saw shrimp exports suspended after Chinese authorities claimed imported shrimp packaging had tested positive for the virus. Chinese authorities also reportedly discovered evidence of the virus on Brazilian poultry and beef packaging, pausing imports from one of Brazil's largest meatpackers. In response, Argentina's food safety agency preemptively suspended exports to China from eight meatpackers in July 2020.
Also impacted was mining, a core sector for the Andean economies. In March 2020, Peru declared a public health state of emergency that shut down much of the country. Activity continued at major mines, but by May 2020, 500 workers had contracted COVID-19 at zinc and copper mines in La Libertad and Áncash, interrupting operations. By July 2020, nearly 1,000 miners across Peru had tested positive. Peru's lucrative mining industry struggled to recover: 2020 copper production fell 12.5 percent, silver fell 22.5 percent and gold fell 32 percent, as Peru experienced South America's second-largest economic contraction after Venezuela.
Chile designated mining as an essential economic activity to maintain copper production during initial pandemic lockdowns. Nevertheless, by late June 2020, outbreaks in northern mining regions interrupted production. The number of miners employed in new projects declined by 90 percent and the COVID-19 deaths of three miners forced the country's largest mine to curtail operations. (Fortunately, in the second half of the year, production recovered and a late rally in metals prices led to an 8 percent increase in copper export revenue.)
 In Argentina, the government similarly designated mining as an essential activity, but the virus prompted slowdowns in several lithium mines. Jujuy and Salta, Argentina's principal lithium-producing provinces, experienced sharp declines in workplace mobility through May 2020. In Jujuy's Humahuaca and Ledesma regions, both home to lithium operations, a second decline in workplace mobility – a measure of the volume of workers commuting – began in July 2020 following outbreaks at mines and in surrounding communities. Through August 2020, lithium carbonate exports had fallen 45 percent compared to the same period the year before. In Bolivia, too, lockdowns halted mining operations, and tin production fell by 9 percent in the first half of 2020.
Runnin' Down a Dream
If exporters overcome COVID-19 logistical obstacles, high commodity prices could propel Latin America's economic recovery even as the virus retains its grip on the region. Metal prices are expected to rise 30 percent in 2021 thanks to U.S. stimulus spending, Chinese growth and soaring demand for inputs for rechargeable batteries and other renewable energy technologies. In welcome news for Southern Cone farmers, soy, corn and wheat prices are at eight-year highs.
In Brazil, agricultural exports surpassed $100 billion in 2020, the second-highest total on record. Sugar and coffee exports are up, and arabica and robusta prices recovered by the third quarter of 2020. Soy export earnings, the country's largest source of foreign exchange, reached record highs thanks to strong Chinese demand, rising prices and a depreciated real. (Soy processing giants in Brazil had to import soy from Paraguay and Uruguay after exports depleted local stockpiles.) Meanwhile, Paraguay saw Latin America's smallest economic contraction in 2020, after its farm exports grew by 23 percent.
Climate Pandemic
Even as Latin America's exporters navigate COVID-19 logistical headaches, they are contending with another menace: the intensifying impacts of climate change. Brazil has experienced repeated periods of severe drought during the past decade. After overcoming drought in 2020, Argentina's northern provinces again faced dry spells in 2021 that could cost $2 billion in lost soy crop. Going forward, increasingly severe alternations of drought and heavy rainfall could slow regional growth of agricultural yields by 7 percent by 2050 compared to historical averages.
Another manmade catastrophe, deforestation, also threatens the sustainability of the region's export sector. To clear land for cattle and soy, producers are burning millions of acres of forest. These fires are also burning key trade relationships. Concerns over Amazon deforestation prompted Europe to hold up the EU-Mercosur trade deal, imperiling expanded market access for producers in Argentina, Brazil, Paraguay and Uruguay. Meanwhile, deforestation threatens other disruptions. Scientists warn the burning of the Pantanal wetlands in Brazil and Paraguay will destabilize downstream waterways that carry the lion's share of Paraguay's exports and Argentina's crops. In 2020, the Paraná and Paraguay Rivers ebbed to 50-year lows, and a renewed drop in Paraná River levels this April is reducing barge capacity and slowing grain shipments.
For now, however, virus-stricken South America sees resilient commodity prices as a desperately needed economic balm. In the long term, dependence on commodities is not the answer to the region's structural obstacles to sustainable and equitable growth, which largely predated the pandemic. But until wider vaccination permits the region's services sector to rebound, and allows governments to focus on economic diversification, commodity exports are once again Latin America's best path out of crisis.