Europe and Latin America, the Other Transatlantic Relationship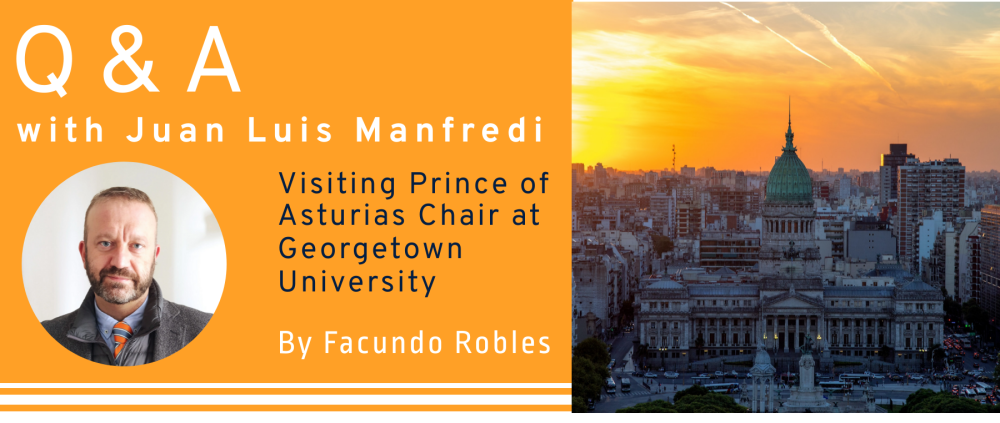 Q: Historically, the Community of Latin American and Caribbean States (CELAC) has sometimes been seen as primarily a forum for regional dialogue with China. This month, however, the European Union is hosting its first formal dialogue with CELAC since 2015. Could CELAC help bring Latin America closer to its traditional Western partners, including Europe and the United States? What is the most significant aspect of this year's EU-CELAC summit agenda?
A: I understand CELAC's role in three dimensions. The first is the ability to bring together the leaders of the region, who represent different political currents and ideologies. The second is that of representation, the ability to produce a unified action plan that represents all the region's interests. These two are linked by the third dimension, making the region visible. Latin America is not a secondary region, subjugated to the interests of this or that hegemon.
Russia's aggression against Ukraine will impact the summit agenda because it has highlighted Latin America's autonomy in foreign policy. Latin America does not want to be involved in this conflict. When I look at Argentina, Brazil, or Mexico, I see the desire not to align their foreign policies directly with the interests of Europe and the United States. This is a novelty; for decades, we have seen Latin America take a back seat or follow the positions of the United States and Europe. This makes Europe and the United States uncomfortable. President Luiz Inácio Lula da Silva's statements on the war, for example, position him as an aspiring peacemaker, but by not distinguishing between the aggressor and the aggressed, he has rubbed Europe the wrong way.
Q: Since Russia's invasion of Ukraine, European engagement with Latin America appears to have intensified. Recently, for example, Colombian President Gustavo Petro visited German Chancellor Olaf Scholz; Brazilian President Luiz Inácio Lula da Silva met with Portuguese President Marcelo Rebelo de Sousa; Argentine President Alberto Fernández got together with French President Emmanuel Macron; the European Commission president, Ursula von der Leyen, traveled to Brazil, Argentina, Chile, and Mexico, and the German chancellor toured South America. What has changed in the EU-Latin America relationship? Is the renewed European interest in the region mostly related to the global scramble for critical minerals, such as lithium and copper, or does it reflect a broader global realignment?
A: The expectations for this summit are high. Relations between Europe and Latin America have moved to the next level. The meetings you mention demonstrate this change. We are leaving behind the paternalistic relationship and instead treating the region as an equal, with complementary political, economic, and social agendas. The political agenda includes respecting international order, sovereignty, and the rule of law. These ideas are of interest in Latin America, just as they in Europe. We also have an economic agenda that has to do with development and trade. Finally, there is the social agenda, which is perhaps the most significant, as it addresses the world's energy transition and the implications for Latin America's disadvantaged classes.
Q: The United States typically sees investment in Latin America by its allies, including in Europe, as a force multiplier and a counterweight to China's growing regional influence. Nevertheless, Europe is in some ways a competitor to the United States in the Americas, including for setting technology standards. How should the United States view Europe's growing role in the region, including the possible free trade agreement between the EU and the Mercosur customs union made up of Argentina, Brazil, Paraguay, and Uruguay?
A: The relationship between Europe and Latin America is not a challenge to US interests. If anything, it is complementary. Why? Because as Latin American leaders adopt a foreign policy agenda independent of the United States, Europe can be a key interlocutor to articulate and promote US interests in the region. Indeed, Mexico, Colombia, Argentina, Brazil, and other major regional players favor a new international order, different from the one established after World War II. That third wave of globalization, or perhaps de-globalization, would offer opportunities for cooperation between Latin America, Europe and the United States on trade, energy, the environment, and social issues.
Q: The Spanish presidency of the European Union was expected to increase European attention to Latin America, where Spain is a major actor. However, Spain's snap election could sap its diplomatic energies. What are Spain's priorities for the region? Could its six-month EU leadership bring about enduring changes to Europe's approach to Latin America?
A: Spain has made it a priority to improve European relations with Latin America. The snap election on July 23 interrupted the momentum of Spain's EU presidency. However, Spain still aspires to build and sustain high-level conversations between Europe and Latin America. Those conversations will require reflecting on what Europeans are contributing to the region. Europe must understand that Latin America is a mature region, with political and economic interests. We are not in a post-colonial phase; rather, we are in a phase of growth and autonomy.
That said, free trade could unite Latin America and Europe. As long as the opportunities are not exclusive to Latin America's largest economies, trade between Europe and Latin America could help advance an energy and social transition in the region and beyond.
---
Latin America Program
The Wilson Center's prestigious Latin America Program provides non-partisan expertise to a broad community of decision makers in the United States and Latin America on critical policy issues facing the Hemisphere. The Program provides insightful and actionable research for policymakers, private sector leaders, journalists, and public intellectuals in the United States and Latin America. To bridge the gap between scholarship and policy action, it fosters new inquiry, sponsors high-level public and private meetings among multiple stakeholders, and explores policy options to improve outcomes for citizens throughout the Americas. Drawing on the Wilson Center's strength as the nation's key non-partisan policy forum, the Program serves as a trusted source of analysis and a vital point of contact between the worlds of scholarship and action. Read more