Europe's Dangerous Divide on Ukraine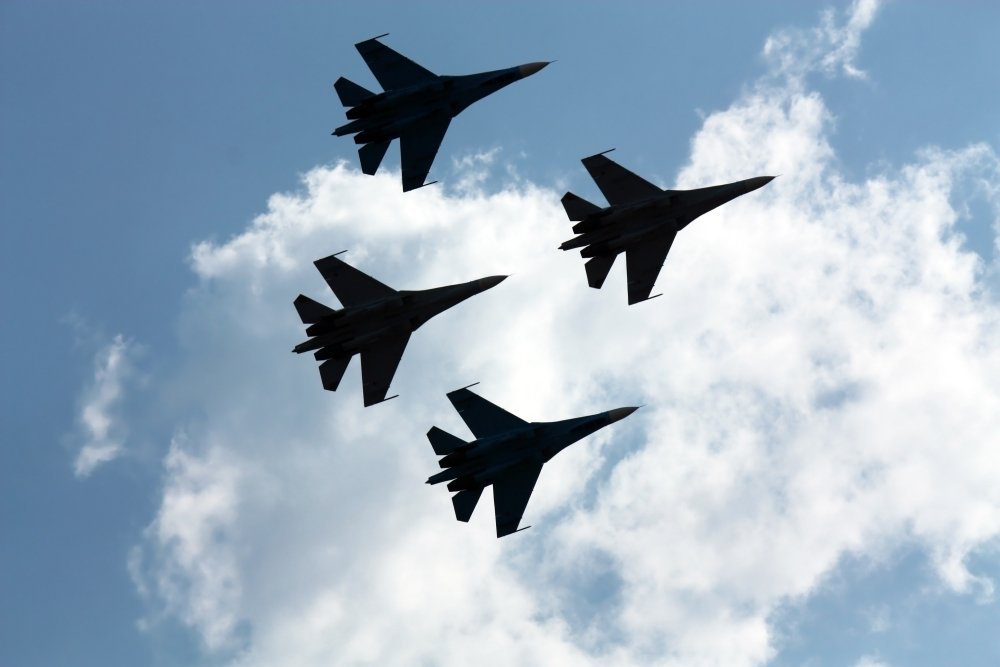 BY MARK TEMNYCKY
In a span of a few weeks, Russia has positioned over 100,000 troops near Ukraine's eastern border. Ukrainian servicemen and women remain on high alert, and recent U.S. intelligence has reported that Russia is planning a new offensive in Ukraine.
Earlier this month, in an attempt to ease these tensions, delegates from the United States, NATO, and the Organization for Security and Cooperation in Europe (OSCE) met with Russian officials. Few believed that Russia's discussions with the West would produce any meaningful results, and, unfortunately for the international community, little was achieved during these discussions.
In response to these failed summits, the West has begun to ramp up its assistance to Ukraine. Canada deployed special forces operators to Ukraine in an attempt to deter Russia's recent buildup. Meanwhile, the United Kingdom sent thirty elite units to Ukraine. The British also announced that they would send additional forces to NATO's eastern flank if the Russians launched a second invasion of the Donbas. Similarly, the United States placed 8,500 troops on alert. These soldiers will be deployed to NATO's eastern flank if Russia invades. Finally, the United States pledged an additional $200 million in defense aid.
Other NATO members have also sent aid to Ukraine. Estonia, Latvia, and Lithuania announced they would provide "anti-armor and antiaircraft missiles" to Ukraine. The United States then authorized these Baltic states to send Stinger and Javelin systems to the Ukrainian military. Meanwhile, Turkey has sold Ukraine several unmanned aerial vehicles (UAVs). Poland is also "looking into providing military assistance" to Ukraine. Finally, the EU is preparing an emergency $1.35 billion financial aid package for Ukraine.
But as these Western allies continue to provide assistance to Ukraine in its time of need, other European countries have been more dovish. This has particularly been the case with Germany and France.
German and French Reticence
In a recent interview with Rundfunk Berlin-Brandenburg, German defense minister Christine Lambrecht stated that Nord Stream 2 should not be dragged into the Russo-Ukraine conflict. The controversial pipeline, construction of which began in 2018, would send Russian gas to Germany through the Baltic Sea. It would make the current Belarusian, Polish, and Ukrainian pipelines obsolete. Nord Stream 2 would give the Russians additional leverage over Europeans as it would provide Russia direct access to mainland Europe. The pipeline would also grant the Russian Federation an energy monopoly over the European continent. However, pipeline operations cannot begin without certification from Germany, which has not yet happened. Most important, Germany issued a joint statement with the United States saying that if Russia were to meddle in Ukraine's affairs, these countries would implement additional sanctions. Therefore, despite German defense minister Lambrecht's claims, Nord Stream 2 is directly related to the Russo-Ukraine conflict.
Meanwhile, German vice-admiral Kay-Achim Schönbach stated that Crimea would "never return to Ukraine" following Russia's illegal annexation of the peninsula in 2014, and that Russian president Vladimir Putin deserved respect from the international community. After making these pronouncements he was forced to resign. Finally, Germany rejected a renewed request from Ukraine for lethal and defense aid. The Germans also blocked the Baltics from transferring weapons to Ukraine (although the United States later authorized a different shipment from the Baltics).
The French have also been hesitant. While the recent Russian summit with American, NATO, and OSCE officials did not produce many results, France has urged the EU to have its own dialogue with Russia. EU representatives were not present at the summits earlier this month, and France's recent statement caught many of its allies by surprise. French president Emmanuel Macron has insisted that continued dialogue with the Russians will help deescalate the situation near eastern Ukraine. (German chancellor Olaf Scholz has supported Macron's claim.) The rest of Europe, however, has resorted to other methods to try and deter the Russians.
Finally, the Europeans have been unable to agree on a new set of sanctions should Russia invade Ukraine again. For example, according to a recent German report, removing Russia from SWIFT, the global economic payment messaging system, may no longer be an option. Numerous European allies have also been involved in deep discussions concerning the various types of sanctions that could be implemented. All the while, the Russians have continued to strategize near Ukraine's eastern border.
The International Order under Threat
Europe's division and indecisiveness should be cause for concern. It signals to the Russians that the West is splintering, and it may give the Russians an additional incentive to invade. If Russia believes that the West will take a considerable amount of time to react, then Putin may take the gamble. No one knows what the Russian president is thinking, but he may believe that he can accomplish his objectives before the West is able to respond. This would give him additional leverage as first mover as the West would be forced to react rather than seizing the upper hand. Moscow might also believe that Western disunity could result in no new sanctions being implemented, something that would be an additional cause for concern.
Overall, the situation in eastern Ukraine is tense. U.S. intelligence believes that a second incursion into eastern Ukraine could be imminent, yet the West remains divided on how it will assist Ukraine and how it will punish Russia. If Europe fails to stand up to Putin during this tense time, that failure could disrupt the current international order. It might signal to other authoritarian states around the world that they could meddle in the affairs of their neighbors without consequence. China, for example, will be watching the situation intently. If the West fails to stand up to Russia on Ukraine, then China may pursue an aggressive strategy toward Taiwan.
Therefore, it is imperative that Europe remain united in its efforts to support Ukraine during that country's time of need. The ramifications of a failed response are incalculable.
The opinions expressed in this article are those solely of the authors and do not reflect the views of the Kennan Institute.
About the Author
---
Kennan Institute
The Kennan Institute is the premier U.S. center for advanced research on Russia and Eurasia and the oldest and largest regional program at the Woodrow Wilson International Center for Scholars. The Kennan Institute is committed to improving American understanding of Russia, Ukraine, Central Asia, the Caucasus, and the surrounding region though research and exchange. Read more