Goosing Public Revenues Without Killing Chile's Golden Goose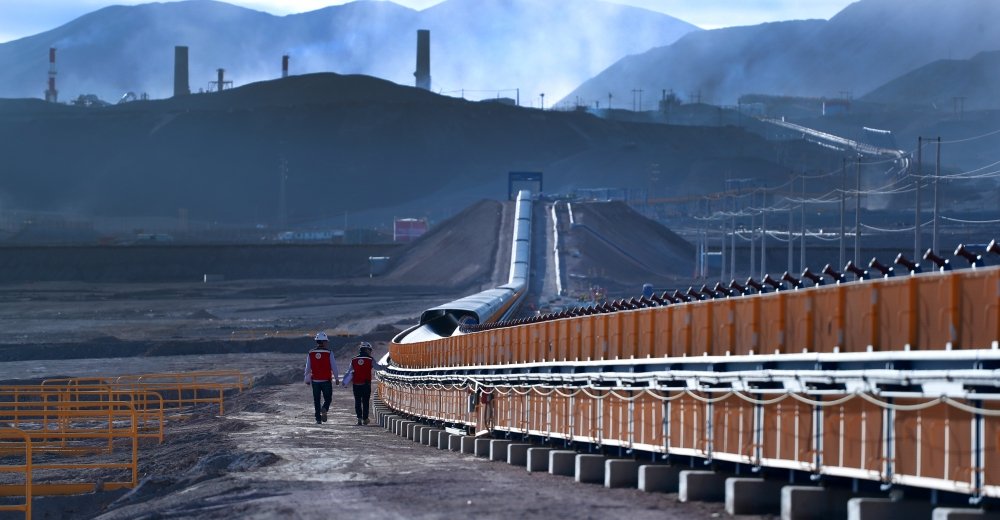 Goosing Public Revenues Without Killing Chile's Golden Goose
By Patricia I. Vásquez
Chile is about to undergo the most dramatic rewrite of the country's social contract since its return to democracy 30 years ago. Its critical mining sector, including the booming lithium industry, will be directly impacted by the reforms.
Chile holds some of the most important minerals for the global transition to renewable energy, including raw materials used to produce solar panels, wind turbines and rechargeable batteries for electric vehicles and energy storage. Its reputation for pro-market policies has for decades helped attract private mining investment and drive economic growth. The question is whether potential legislative and constitutional reforms designed to increase revenue from mining to fight inequality will undermine Chile's standing among businesses.
A constitutional convention will meet later this year to rewrite Chile's basic laws, hoping to address public demands for a more equitable society. The constitutional changes will reshape politics and define a new relationship between the government and citizens. Given the weight of the mining sector, how to distribute its proceeds will no doubt be a central focus of the convention.
That discussion has already begun. Chile's House of Representatives passed a bill last week that adopts a new progressive tax on sales of copper, lithium and other mining products. For copper, the proposed tax would fluctuate with prices on a sliding scale from 15 percent to 75 percent. Mining industry representatives say the bill would cause mining companies to shut down, scare off investment and eliminate jobs.
The industry's warnings are exaggerated. But the stakes are high for Chile's efforts to protect its economy while assuring social peace.
Chile's mining sector has historically been so important for the economy that it is known as the "wages of Chile" ("el sueldo de Chile"). In 2020, it represented 56 percent of exports and 12 percent of GDP. Chile is the world's number-one producer of copper, which accounts for more than 90 percent of its mining exports. It is also the world's second-largest producer of lithium and together with Argentina and Bolivia, part of the so-called Lithium Triangle that contains more than half of the world's lithium resources.
Even before the proposed tax bill was introduced, Chile's handling of its mining sector had clashed with its free-market image. A state-owned company, Codelco, dominates the copper sector. Lithium producers, meanwhile, face production quotas and are expected to sell one-quarter of their output at preferential prices to companies in Chile.
Debates about how to distribute the mining sector's earnings have been commonplace in Chilean history, particularly during times of high copper prices. That explains the latest discussions: Copper prices reached a ten-year high this year, as major consumers such as the United States and Chile bounce back from pandemic downturns. What is different, however, is the unusual political context for the debate.
The constitutional rewrite marks a turning point in Chile's history. The reform process is the result of a national plebiscite in October 2020, when 80 percent of voters demanded a new constitution and insisted it be written by regular citizens, not members of Congress. The referendum followed an explosion of deadly and destructive protests throughout the country in 2019. In demanding a new constitution, protesters sought better public services, higher pensions and improved access to education. Despite its economic gains in recent decades, Chile remains one of the world's most unequal countries, a challenge aggravated by the economic impact of the pandemic. The constitutional reform and changes to the mining sector are an attempt to address these grievances and prevent a reoccurrence of social unrest.
The debate over the mining sector also takes place in a busy election season, including gubernatorial elections and primaries to choose candidates for the November presidential elections. The campaign season could add further pressure for dramatic reforms, regardless of the impacts on Chile's major investors. In the mining sector, that could drive support for more extreme proposals that call for steep tax increases.
Given the social tensions, constitutional convention, election season and high commodity prices, a review of the mining tax code was inevitable. Moreover, Chile's mining sector is in a strong position to absorb higher taxes and royalties, despite COVID-19 disruptions over the past year. Copper prices are soaring, and Chile is in a unique position to take advantage of the renewable energy revolution, as both copper and lithium are heavily used in electric vehicles.
A new constitution and changes to taxes on mining could better distribute the benefits from this sector – or slow its growth. For investors, a more equitable society with less risk of social upheaval would be attractive, even if it meant paying more to the government. After all, despite the uncertainties, it is unlikely Chile will walk away entirely from the economic model that has produced decades of enviable growth. Still, Chile will need to preserve a competitive and predictable framework for mining investors, or risk jeopardizing a vital source of income the country needs to meet rising public demands on the government.
To learn more about Latin America's "Lithium Triangle," follow our Lithium Triangle Initiative on Twitter (@LiTriangle), watch our recent conversation about the future of Argentina's lithium industry and read our report, "The Lithium Triangle: The Case for Post-Pandemic Optimism."
About the Author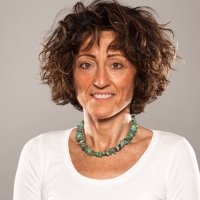 Patricia I. Vásquez
Global Fellow;
Independent Energy Expert, Former Jennings Randolph Senior Fellow at the U.S. Institute of Peace
Read More
---