How Putin Entangled Himself in Contradictory Politics Toward the Jewish and Muslim Worlds
An antisemitic riot at Makhachkala International Airport on October 29 will have major consequences both for Russia and for the entire region. However, this riot and its location are anything but an accident. Was it a result of Putin's sloppy foreign politics, or were there other reasons for this incident?
As opposed to Chechnya, Ossetia, Kabardino-Balkaria, and other republics of the North Caucasus, Dagestan has been a home for Jews for centuries. In the city of Derbent, an ancient trade city, the first Jewish traders appeared in the seventh century. When Peter the Great, during his Persian campaign, reached Derbent in 1722, he had to negotiate not only with the Islamic leader Hadji Dawud but also with the representatives of the two main minority groups in the region, the Jews and the Armenians. 
There is also a sub-ethnic group called Mountain Jews or Caucasus Jews. Most of them live in the village of Gyrmyzy Gasaba in Azerbaijan. It was called "Jewish Town," or Yevreyskaya Sloboda, until the early Soviet years and was then renamed "Red Town," or Krasnaya Sloboda or Gyrmyzy Gasaba. With a current population of about 3,600, the place is not large, but it is known for its prosperity. Many of the Caucasus Jews live in Dagestan too. Dagestan is still home to around 800 Jewish families, half of whom live in Derbent. Thus, the presence of Jews in this region for centuries makes Dagestan different from other republics in the Caucasus. 
For centuries, there were no antisemitic pogroms in Dagestan. Even though antisemitism was a powerful force in the Russian Empire and in the Soviet Union later, the antisemitic pogroms largely took place in the European and Christian parts of the country, not in Dagestan. Dagestan has always been a multinational and multiethnic region, and people were quite tolerant of different cultures and religions there, although everyday antisemitism did exist. 
Dagestan is the first Islamic region of Russia; it converted to Islam in the mid-seventh century, 40 or 50 years after Islam's first appearance in the region. Old Derbent was at the time a "pearl of the East,'' a vast cultural, trade, and religious center. So, Dagestan has always considered itself an essential, respected part of the Islamic world. When something important happens in the Islamic world, every part of the global ummah is expected to demonstrate solidarity, since Islam is a group religion with the concept of collective responsibility to Allah. That is why the war in Gaza, which followed Hamas's brutal attack against Israel on October 7, is of such importance in Dagestan. 
Economic and social issues also played a role in the events. For the North Caucasus, Dagestan is a relatively large region. At three million, its population is half of that of all the north-Caucasus republics. This region was one that suffered the most from COVID-19 in Russia. It also suffered from the September 2022 mobilization campaign: 50,000 young men were drafted, and many others joined the Russian army voluntarily. The campaign was accompanied by mass protests against it by women. Coupled with poverty; eternal problems with electricity; distrust of the current leader Sergey Melikov, who is unable to come to terms with local elites; and numerous human losses from the war in Ukraine, social tension in the region is high. 
The Russian government declared that the riot was organized by Russia's enemies, Ukrainian and Western agencies. People who attacked the airplane were "the victims of the Western neocolonial politics," Putin said. Some liberal media blamed Putin for what had happened, since the anti-Israel rhetoric of the Russian authorities and Hamas's visit to Moscow could be perceived as a message to people that they were allowed to attack Jews. 
Putin's politics in the Middle East are not easy to understand, though. He tries to play to too many partners (or potential partners) simultaneously. This is, in many cases, mission impossible and gets him in real trouble. In fact, Hamas's appearance in Moscow was more a gesture toward Iran than an anti-Israel tactic. For today's war-waging Russia, Iran is an essential partner, since it provides Russia with drones and other weapons. Syria, a majority Muslim country too, is Putin's other crucial partner. Putin's "right hand" is Ramzan Kadyrov, the governor of a majority Muslim republic, Chechnya.
A conspiracy rumor that Putin has converted to Islam has been getting traction on social media lately. After all, Putin barely drinks alcohol, protects Kadyrov in every single instance of his questionable behavior, invites Hamas to Moscow during its war on Israel, and his reported civil partner, Alina Kabaeva, belongs to the Tatar culture, a legacy Muslim culture. This sort of thinking could make people decide they were free to demonstrate their antisemitic attitudes.
On the one hand, Putin came from the KGB, which has always been an antisemitic organization. Generally, Jews were not allowed to serve in it and it viewed Jews as a potential fifth column. Many times, Putin made antisemitic jokes and remarks in his speeches. On the other hand, he has many Jewish friends in his inner circle. Moreover, the crucial step on Putin's way to power, since he became prime minister in 1999, was a fight for who would be Russia's chief rabbi. Two well-known people competed for the position: Berel Lazar, widely thought to be a personal friend of Putin's, and Adolf Shayevich, who was the rabbi of the Moscow Choral Synagogue since the Soviet period and was widely thought to be a protégé of Mikhail Khodorkovsky and Russian business elites. Lazar won. 
Israel was one of several Western countries that did not fully support the sanctions against Russia after the start of the Russia-Ukraine war. Neither did Israel close its sky to Russia; regular flights between Russia and Israel are still operated daily (though flying through Makhachkala is cheaper). Ruining relations with Israel was hardly a part of Putin's plan. However, this might be a consequence of his confusing politics and the contradictions in Russian society that are surfacing now. 
The opinions expressed in this article are those solely of the author and do not reflect the views of the Kennan Institute
See our newest content first.
Subscribe to receive the latest analysis from the Russia File
About the Author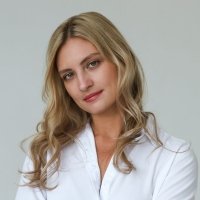 Mariia Kurbak
Postdoctoral Research Associate, Department of Psychological & Brain Sciences, Washington University in St. Louis
---
Kennan Institute
The Kennan Institute is the premier U.S. center for advanced research on Russia and Eurasia and the oldest and largest regional program at the Woodrow Wilson International Center for Scholars. The Kennan Institute is committed to improving American understanding of Russia, Ukraine, Central Asia, the Caucasus, and the surrounding region though research and exchange. Read more