Hydrogen Diplomacy Not a Substitute for Ukraine's Defense Needs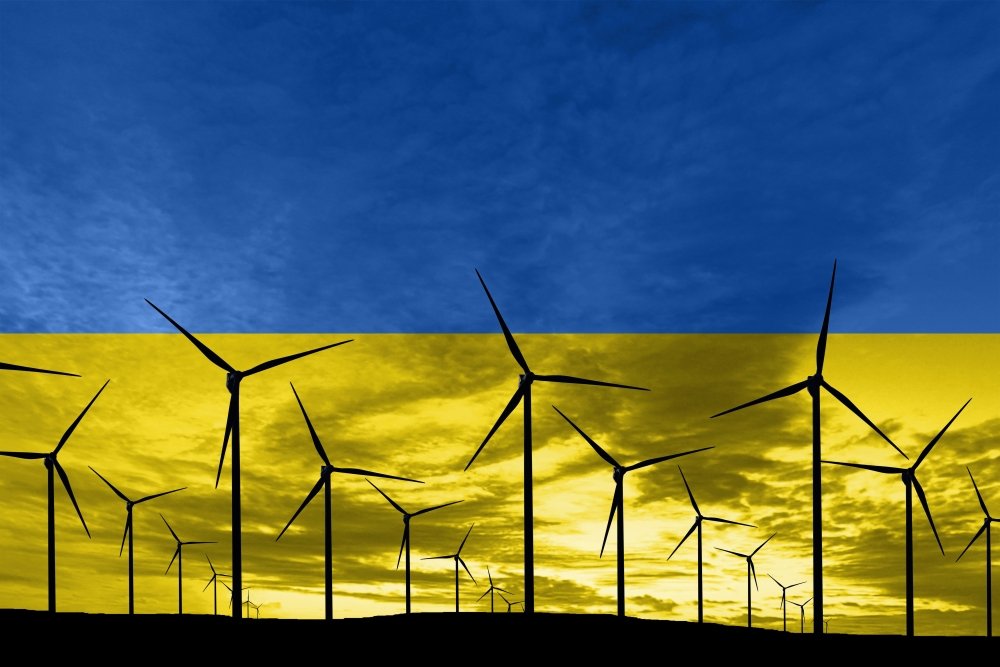 BY VALERIYA IZHYK
On July 8, 2020, the European Commission, the main executive body of the European Union, issued its European Hydrogen Strategy. In this document, hydrogen was identified as essential to achieving Europe's clean energy transition, while Ukraine was mentioned as a priority partner. Though the commission's focus on Ukraine sounds like a chance for that country to reinvent its energy role in Europe in the wake of its declining role as the biggest gas transit country for natural gas for Europe, Germany, one of Ukraine's key partners, seems to be using "hydrogen diplomacy" as a shield against real engagement with Ukraine in advance of a possible Russian invasion in the near term.
Hydrogen is a gas that can be produced from natural gas through a process known as steam-methane reforming or by electrolysis of water—splitting H2O molecules into H2 and O. It is not a new energy source. Currently, almost 95 percent of the world's hydrogen is produced from fossil fuels and used in petrochemicals. Hydrogen saw moments of breakout popularity in the past, though none reached the level of incorporating hydrogen into international policy. Today the picture is changing: twelve countries have published hydrogen strategies and more than ten are working on their strategy, including the United States and Ukraine. According to the German strategy, however, the country will not be able to meet its domestic demand for energy through hydrogen alone.
In the context of industrialized countries' high energy needs, Ukraine now comes to center stage as a potential energy supplier. It appears to meet the key preconditions for a green hydrogen technology to materialize, namely, a significant potential for renewable energy production, to include control of ample territorial and inland waters, and an adequate infrastructure to transport the feedstock. As a result, there has been increasing interest in cooperating with Ukraine as an energy-exporting country. In August 2020, Germany and Ukraine launched an energy partnership that includes the development of a hydrogen economy. On September 30, 2021, Foreign Minister Dmytro Kuleba stated during his online press briefing that Ukraine envisions the development of hydrogen energy as "a large European political project" and a means to forward Ukraine's European integration.
Hurdles on the Path to Implementation
Though Ukraine's privileged position as a possible energy supplier to the EU and in particular Germany seems promising and could bolster Ukraine's economic leverage in Europe, actual implementation faces many hurdles. There is still no regulatory environment that would enable the green hydrogen industry to get on its feet. The European Commission's proposal for a hydrogen and decarbonized gas package, intended to mitigate climate change effects, was released only in late December 2021 and has yet to go through the EU's legislative bodies, the European Parliament and the Council of the European Union.
Moreover, the situation with renewables in Ukraine leaves much to be desired. In 2019, the main policy instrument for incentivizing renewable energy generation, the feed-in tariff, failed. According to state obligations, Ukraine was required to pay a fixed tariff to all renewable energy producers. At some point the government started to accumulate debt to investors and decided to retrospectively decrease the feed-in tariff it paid producers and apply the revised regime to contracts signed since 2015—a serious breach of the law, and one that would require producers to pay back to the state a portion of the tariffs they had already received. The revised tariff regime is also not welcomed by foreign investors, who have a large presence in Ukraine's energy sector and considered the original tariff regime when making investment decisions. As of now, two international companies, the Lithuanian solar developer Modus Energy and the Belgian open joint-stock company SREW N.V., have initiated arbitration proceedings against Ukraine at the International Center for Settlement of Investment Disputes.
Separate from financial insolvency and ongoing lawsuits, renewables generation also appears to be easily converted into a tool to attack the administration's political enemies. The Ukrainian oligarch Rinat Akhmetov's company DTEK Renewables, for example, received the balance of the amount it was owed by the state, 2.7 billion UAH, in late January 2022, whereas other producers had received their full share two months earlier.
In addition to inadequate state funding to meet financial obligations related to renewable energy production, Ukraine faces hurdles on many other fronts in striving to become an energy-exporting country. Simply meeting domestic needs is proving difficult. Ideally, there should be enough energy available from renewable sources to meet the final energy consumption of the state, including the electricity from renewable sources needed to run the electrolyzers. But the share of Ukraine's renewables in the state's final energy consumption is falling below the projected trajectory, originally planned to be at 27 percent by 2030. Since 2019, when the financial difficulties around renewables generation became unavoidable and the state began accumulating debt to renewables producers, there has been a massive downturn in renewables production. On top of that, water management in Ukraine is an economically sensitive issue. Hydrogen production requires enormous quantities of water, planned to be taken from Dnipro river reservoirs, but these waters are already in demand in Ukraine's South to meet agricultural needs. On the transport side, the well-developed gas pipeline infrastructure, considered an avenue for transporting hydrogen blended with natural gas, must first be retrofitted for this purpose, since in its current state hydrogen molecules diffuse through the pipeline.
"Hydrogen Diplomacy" a Distraction from Ukraine's Immediate Needs
A final but significant hurdle is a deteriorating picture for international investors. A new investment in a promising green fuel ideally requires a good investment climate. The Russian military buildup along Ukraine's eastern border has induced mounting concern in the West. Running along on a track unrelated to the multilateral deliberations in Geneva and the looming threat of a full-fledged Russian invasion, hydrogen talks keep occupying Ukraine's allies' agenda more than any actual political intervention for the sake of stabilizing the fraught situation. On January 17, 2022, the new German foreign minister, Annalena Baerbock, made her first visit to Kyiv. She promised to open an office for "hydrogen diplomacy" in Kyiv while refusing to send defensive weapons to Ukraine at a time when it is unclear whether Ukraine will make it through the winter without being invaded by Russia. Hydrogen diplomacy is no silver bullet against Russia's military forces and desire to expand control over its neighboring states and roll back international security arrangements to their 1997 configuration.
About the Author
---
Kennan Institute
The Kennan Institute is the premier U.S. center for advanced research on Russia and Eurasia and the oldest and largest regional program at the Woodrow Wilson International Center for Scholars. The Kennan Institute is committed to improving American understanding of Russia, Ukraine, Central Asia, the Caucasus, and the surrounding region though research and exchange. Read more