Iranian Song of Tweets Protesting Mahsa Amini Death Garners 40 Million Views Before Removed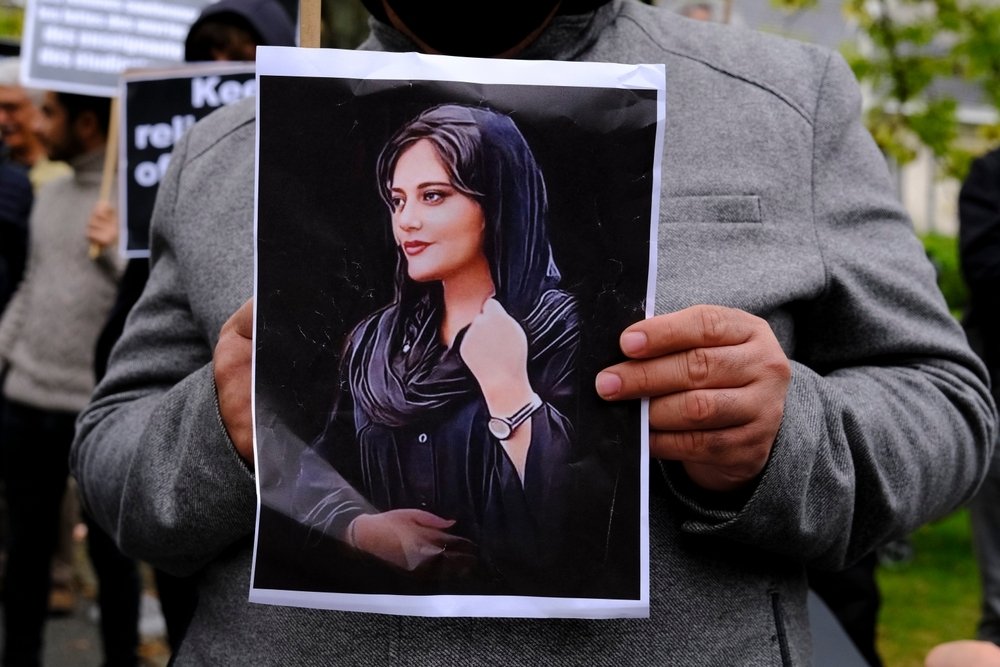 An Iranian protest song composed of tweets and online posts in the wake of 22-year-old Mahsa Amini's death in captivity garnered more than 40 million views before it was forcibly taken down.
As the Iranian regime seeks to silence the protests that have erupted over the past four weeks following the death of 22-year-old Mahsa Amini, popular anger about her death has spread like wildfire and now has voice in a song.
Baraye, written by Shervin Hajipour, is composed of Tweets and other online posts from Iranians who vented their fury following Amini's September 16 death in the custody of religious police. Hajipour was arrested soon after posting the song to Instagram. And while he was forced to take down the post, it had garnered more than 40 million views by the time it was removed.
The video has since been reposted countless times online, with views ranging from the low hundred thousands to well over a million. Additionally, according to Haijpour's Spotify artist page, the song has been listened to over a million times. The song has also crossed international borders, with listeners in countries around the world, including Sweden, Brazil, Russia, and Australia. Now, thanks to a TikTok campaign, Baraye is a leading contender to win the first Grammy for a song dedicated to social change.
While Baraye has touched the hearts of many, its message resonates most strongly among Iranians, and in particular, the country's teenage girls.
In school classrooms across Iran, girls are videotaping themselves singing Baraye. They do so while facing away from the camera but displaying their long hair uncovered by hijabs—or hair coverings—in direct defiance of the regime. Throughout the protests, women have conducted similar acts of solidarity, from removing their hijabs to even cutting their hair.
Amini was arrested in Tehran for wearing her hijab too loosely. Police said afterward she had a heart attack at the station and fell into coma before dying at the hospital. The BBC's Persian service, among other news outlets, reported that she was beaten. Weeks after her family collected her body, the anger that erupted after her death spread throughout the country, with workers going on strike and protestors clashing violently with security forces.
As the Iranian regime persists in its attempt to crush these protests, the people continue to push back. For each person who is unable to join in the demonstrations, Baraye, the protest's anthem, is one way to spread the message of resistance and the call for freedom in Iran.