Latin America's Frontline Mayors
Latin American cities have been especially vulnerable to the pandemic due to overcrowding, poverty and weak health infrastructure. Fortunately, many mayors have risen to the occasion, sometimes in the absence of adequate national leadership. The pandemic response by city leaders extends beyond managing COVID-19, and includes ambitious attempts to reimagine post-pandemic life in some of the region's largest metropolises.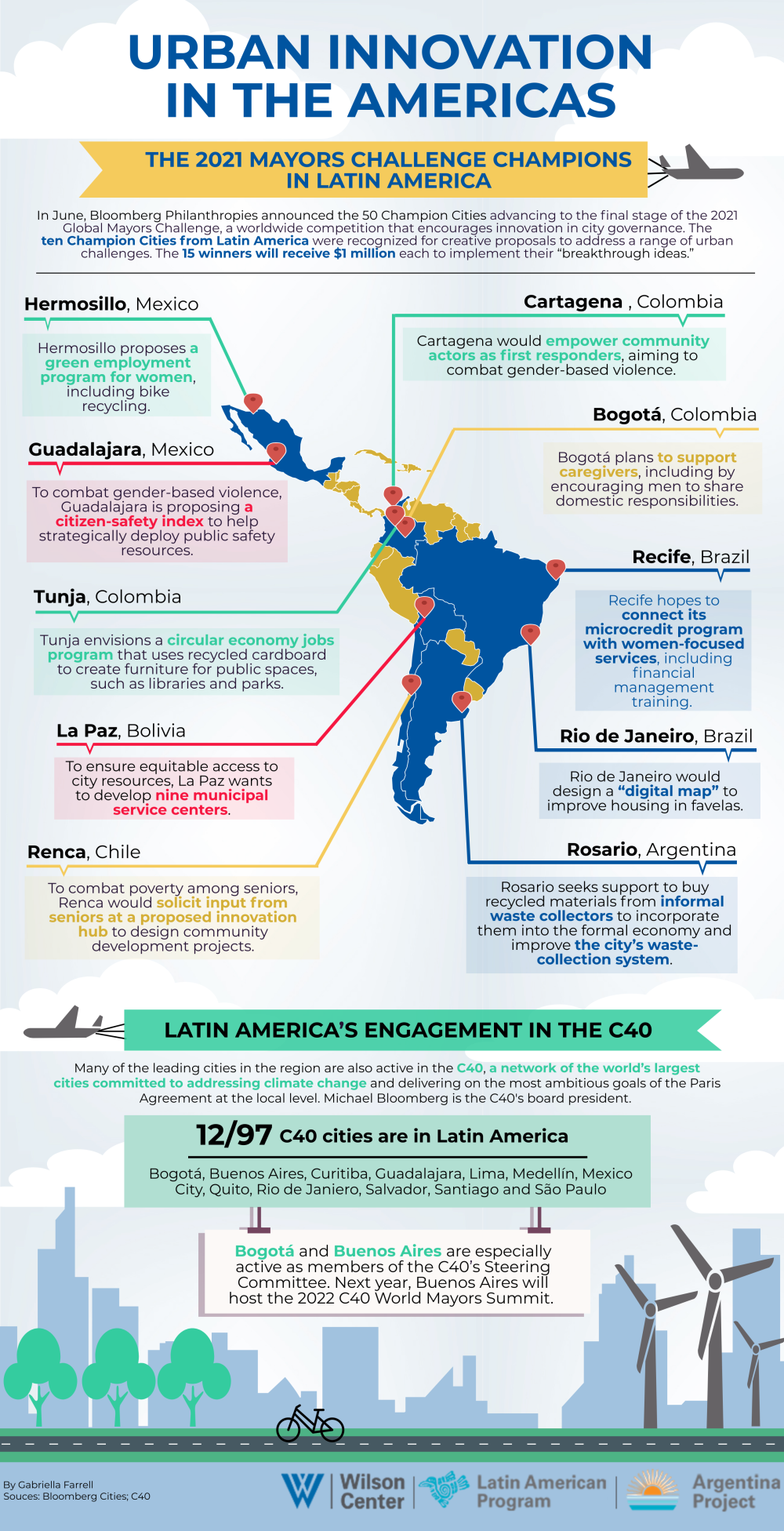 In particular, a handful of Latin American governors and mayors are at the forefront of the region's response to climate change. Many are active in the C40, a network of the world's largest cities that promotes climate action. The group's next summit, in 2022, will take place in Buenos Aires, hosted by Mayor Horacio Rodríguez Larreta. In Brazil, local leaders are filling a vacuum on environmental issues left by an indifferent president. In support of the 2021 UN Climate Change Conference (COP26), 12 cities and four states in Brazil committed to the "Race to Zero" initiative to sharply reduce emissions, and several others plan to join.
Latin America's climate response requires the presidents of the region's biggest economies, Brazil and Mexico, to step up, as well as continued action by the region's climate leaders, such as the presidents of Argentina, Chile and Colombia. But mayors and governors are poised to make important contributions, given the high level of urbanization. Eighty percent of Latin Americans live in cities, the highest rate in the world. As Latin America slowly recovers from the pandemic, city leaders will be on the frontlines of critical reforms to improve housing, sanitation and transportation, and to lead the charge on climate change.