Mauricio Macri, Boogeyman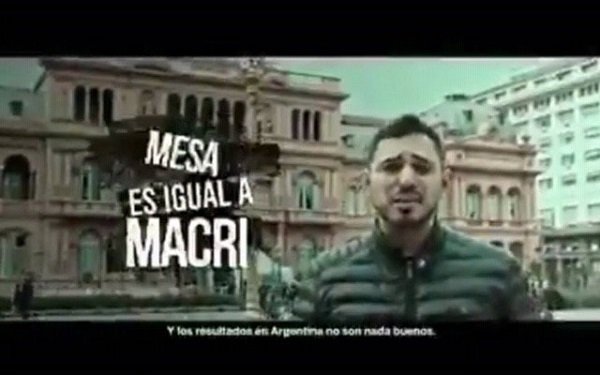 Mauricio Macri, Boogeyman
Mauricio Macri's unexpected victory in 2015 was the first loss for a "Pink Tide" government. The commodity boom that had financed three spendthrift Kirchner administrations was waning, and Argentines opted to open their heavily protected market to attract investment, lower inflation and rekindle growth. Investors shoveled loans into Argentina in support of this grand experiment, which would test whether market reform could take hold in a country that had historically favored populist policies.
Mr. Macri had a promising start, with modest economic growth in his second year in office and a successful midterm election. But the last two years of Mr. Macri's term were marred by a worsening debt crisis. August's primary results saw Mr. Macri's market skeptic opponent, Alberto Fernández, win by almost 16 percentage points, showing public disapproval of Mr. Macri's handling of the economy. Argentina has been in a recession for most of Mr. Macri's term, and the situation was so dire in 2018 that the government sought an International Monetary Fund bailout. In the October election, Mr. Fernández defeated Mr. Macri 48 percent to 41 percent.
Mr. Macri's stumbles not only strengthened Mr. Fernández's candidacy. Elsewhere in the region, Argentina's unpopular leader has become fodder for market skeptics, who portray him as a "neoliberal" whose pro-market policies were ineffective, socially unjust and alien to Latin America.
The clearest example was the campaign of former Bolivian President Evo Morales, during his controversial race for a fourth term. Mr. Morales resigned November 10 under military pressure and facing widespread protests over allegations of fraud in the October 20 elections. During his campaign, he had portrayed former President Carlos Mesa, Mr. Morales's center-right opponent, as a Macri wannabe. A viral Morales ad warned, "three years ago, Argentina adopted the same economic model Carlos Mesa wants to implement in Bolivia," while showing footage of Buenos Aires's homeless alongside the not-so-subtle message, "Mesa is Macri."
Uruguay's election has been far less dramatic, but there, too, the Macri boogeyman has been deployed to mobilize leftist voters.
In a presidential debate, Daniel Martínez, the Frente Amplio candidate and former Montevideo mayor, painted his conservative National Party rival, Luis Lacalle Pou, as a Macri clone. "Listening to Mr. Lacalle Pou reminds me of what took place four years ago in Argentina with Mauricio Macri," Mr. Martiníz said. "Unfortunately, we know what happened. It was a disaster, a catastrophe."
In an interview with Argentina's left-wing daily newspaper Página/12, Mr. Martínez said Mr. Lacalle Pou had "applauded the triumph of Macri, and now he swears he will not do the same."
(After no candidate attracted 50 percent of the vote in the October 27 election, Mr. Martínez will face Mr. Lacalle Pou in the November 24 runoff.)
Venezuela, itself often cast as the boogeyman by conservative Latin American candidates, is getting in on the anti-Macri bandwagon.
Strongman Nicolás Maduro, who has consistently assailed Mr. Macri's policies and luxuriated in their failure, claimed Mr. Macri "will go down in history as one of the darkest, most nefarious and criminal characters in the history of our sister Argentina."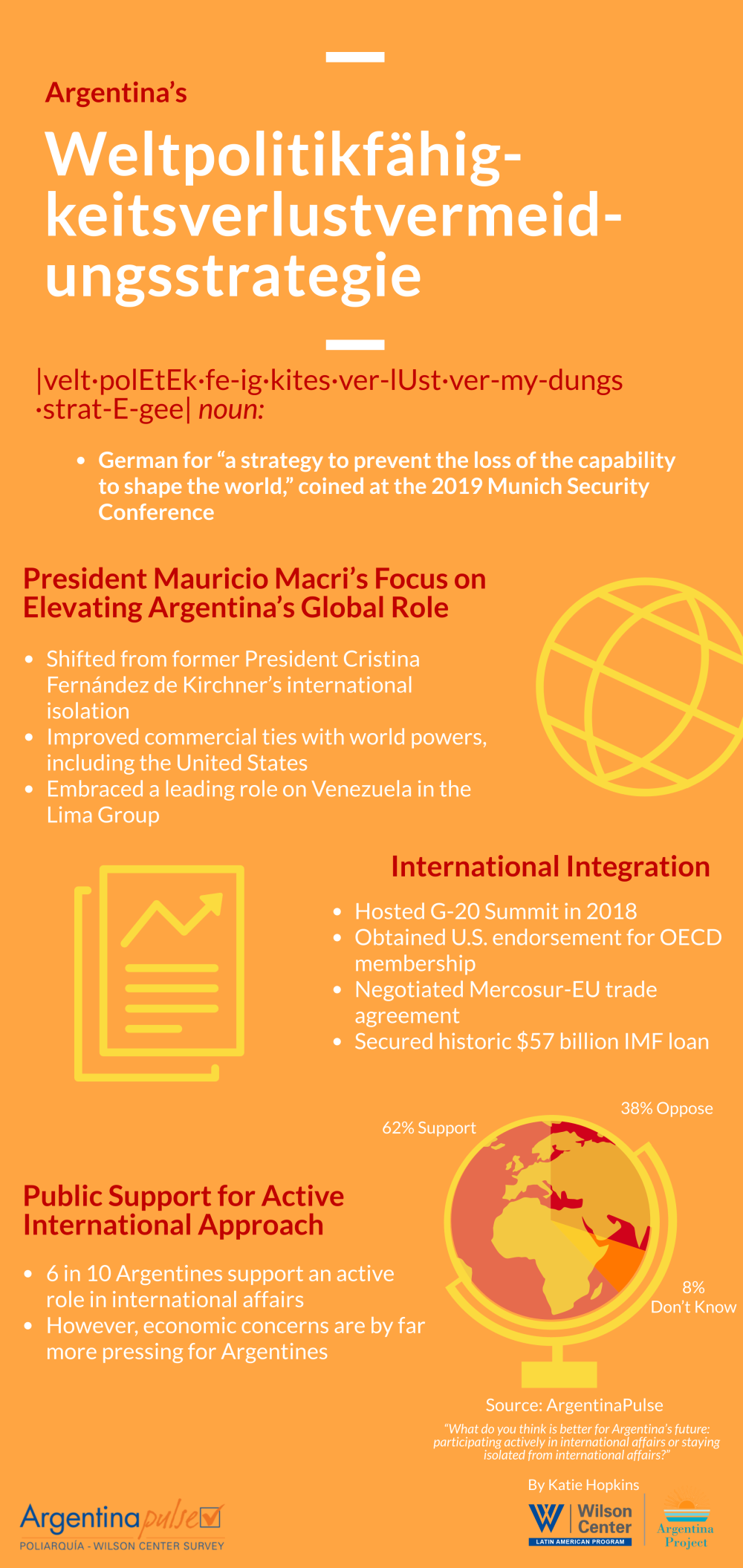 Related Programs
Latin American Program
The Wilson Center's prestigious Latin American Program provides non-partisan expertise to a broad community of decision makers in the United States and Latin America on critical policy issues facing the Hemisphere. The Program provides insightful and actionable research for policymakers, private sector leaders, journalists, and public intellectuals in the United States and Latin America. To bridge the gap between scholarship and policy action, it fosters new inquiry, sponsors high-level public and private meetings among multiple stakeholders, and explores policy options to improve outcomes for citizens throughout the Americas. Drawing on the Wilson Center's strength as the nation's key non-partisan forum, the Program serves as a trusted source of analysis and a vital point of contact between the worlds of scholarship and action. Read more
Argentina Project
The Argentina Project of the Latin American Program, aspires to be the premiere institution for policy-relevant research on the political and economic reforms underway in Argentina. The project will be a valuable resource for senior officials in the U.S. and Argentine governments, lawmakers, investors, diplomats, and journalists. Read more