In the Months Since Russia's Brutal Invasion of Ukraine, Its Trade With China Has Surged.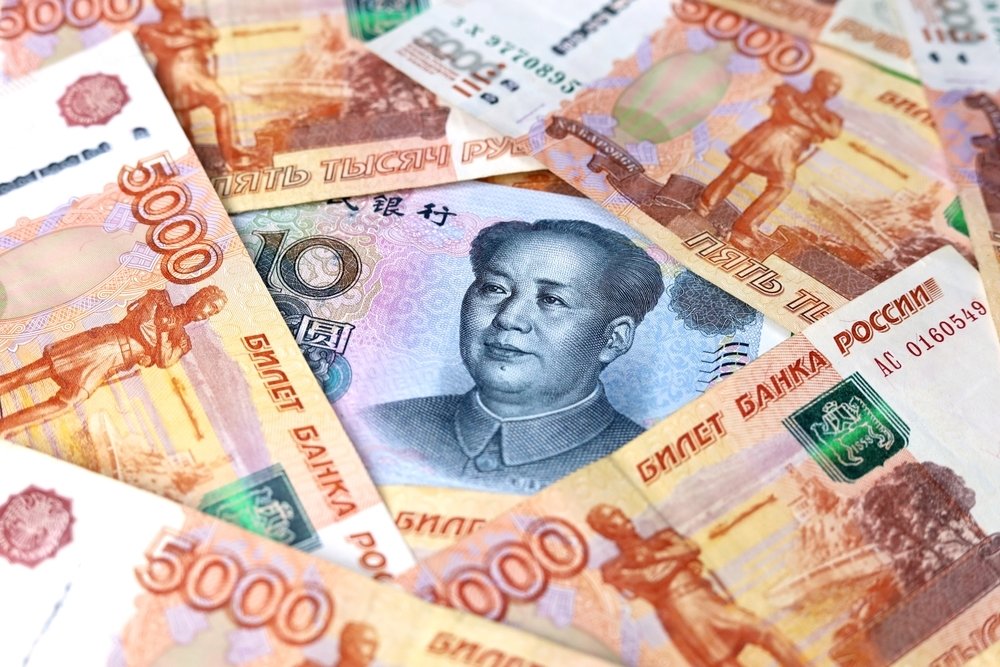 In the months since Russia's brutal invasion of Ukraine, its trade with China has surged.
Days before Putin ordered his troops into Ukraine, President Biden and US allies warned that an invasion would result in devastating sanctions and crippling costs. By summer's end, some 30 countries had imposed various forms of sanctions on Russia's energy and financial sectors, as well as on Russia's ability to import semiconductors and key technology components.
Despite Putin's claims that Western economic restrictions and penalties have had little impact, evidence suggests otherwise. Making transactions has become more difficult, supplies of important goods have been much more limited, and the ability for many Russian businesses and businesspeople to move through overseas commercial centers, has become harder. Some 1,200 foreign companies have either sharply reduced operations in Russia or left there altogether.
But many other countries have chosen not to join the sanctions effort, and some seem to view the invasion—complete with atrocities and veiled threats of strategic nuclear weapons—as a business opportunity.
According to Chinese customs data, its bilateral trade with Moscow grew 31% in the first eight months of 2022. In July, China imported $10 billion worth of goods from Russia, an increase of 49.3 percent from July 2021. China relies heavily on Russia for oil imports, with crude petroleum making up about 48.3 percent of total Russian imports to the country. Meanwhile, Russia primarily leans on China for electronics such as broadcasting equipment and computers, which make up about 14 percent of Chinese imports to Russia.
To be clear, close economic ties between Russia and China aren't anything new. Since 2014, China (coincidentally, the year Russia illegally invaded and began occupying Crimea) China has remained Russia's largest trading partner, while Russia is China's fourteenth largest trading partner. China's determination not to join in sanctions has amplified Russia's dependence on what China's markets and financial systems offer. 
When Presidents Xi and Putin met to discuss China-Russia relations on September 15, during the summit of the Shanghai Cooperation Organization, it was the first time the leaders met since they established a "no limits" relationship shortly before Putin's invasion. While China watchers noted Putin's admission that China had questions about the war in Ukraine, he still exuded confidence in China-Russia relations as a "strategic, comprehensive partnership" with expectations for the alliance to deepen bilaterally and internationally.
With news of battlefield setbacks reaching domestic audiences in Russia, President Putin will likely be more sensitive than ever about any complaints by Russian citizens about food shortages or daily economic hardships. If more countries were to join the US and its allies in imposing sanctions, one wonders how long Putin could maintain his current "special military operation." Given Russia's increased reliance on Chinese trade, what would happen if China were one of those countries?