Pañuelo verde: The other campaign
Pañuelo verde: The other campaign
Feminists and human rights activists across Argentina celebrated when President Alberto Fernández, during his campaign, announced his support for the decriminalization of abortion. On his first international trip as president-elect, to Mexico, he reiterated that position: "Abortion should never have been a crime."
During Mr. Fernández's inaugural speech on Tuesday, he recognized the importance of the feminist movement, calling "Ni una Menos" "a touchstone for the whole society." He also emphasized the high level of domestic violence in Argentina, demanding its "total eradication."
But after making abortion a key campaign issue, Mr. Fernández surprisingly omitted reproductive rights in his first presidential address.
His campaign had raised the expectations of young, progressive and urban voters. But the inaugural speech showed sensitivity to other important constituencies, including powerful allies in the socially conservative, rural provinces. That balancing act will likely shape Mr. Fernández's approach to this issue over the coming years.
Tight controls
Abortion is legal in Argentina only in exceptional circumstances, such as rape or to save a mother's life. Even in those cases, some women and children have been forced to continue their pregnancies.
The Argentine penal code criminalizes all other abortions, and women can serve three years in prison if convicted of an illegal abortion. Enforcement is often more lax than in other countries in Latin America. But in one infamous case, in 2014, a teenage girl, identified as "Belén," was convicted of an illegal abortion after a miscarriage and spent almost two and a half years in prison before her conviction was overturned.
Every year, Argentina's public hospitals treat 50,000 women for complications from unsafe abortions, according to Silvia Lospennato, a lawmaker who favors abortion rights.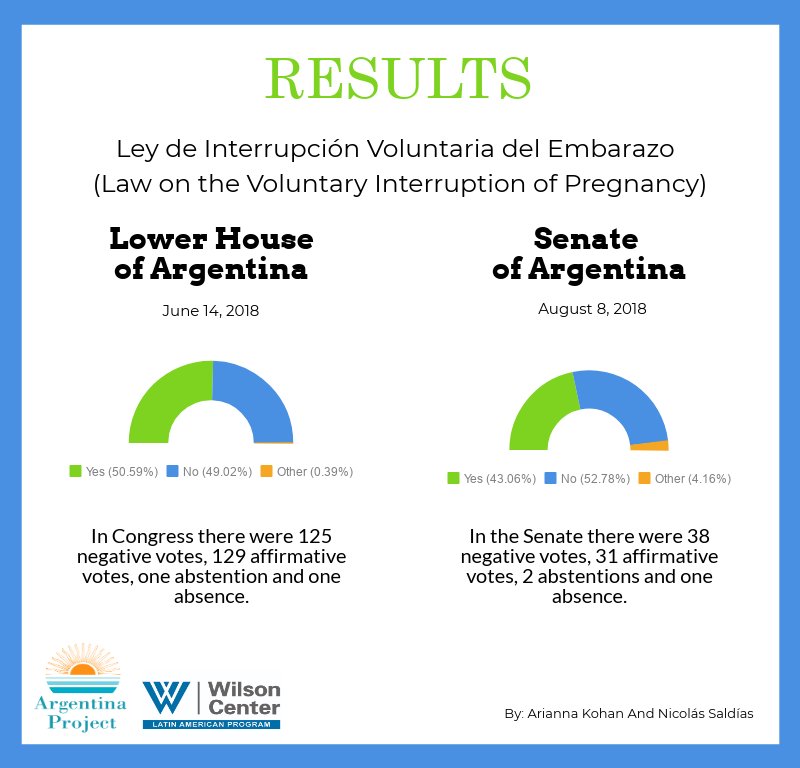 Intramural squabble
Public opinion, as on many issues in Argentina, is split on reproductive rights. A recent Ipsos poll found 49 percent of Argentines oppose legalizing abortion, with 40 percent in favor. Unlike in the United States, the issue does not fall neatly along party lines. Within Peronism, for example, opinions range from the zealously pro-life stance of traditional Peronist governors – close allies of Mr. Fernández, such as Tucumán Governor Juan Manzur – to the party's socially progressive wing loyal to Ms. Fernández de Kirchner.
Mr. Macri's center-right coalition is also deeply divided, with high-profile supporters such as Ms. Lospennato and powerful opponents such as practicing Catholics including Elisa Carrió and María Eugenia Vidal.
Despite his own pro-life position, Mr. Macri encouraged last year's congressional abortion debate, and urged his legislators to "vote their conscience." The proposed legislation would have legalized abortion and offered the procedure at public hospitals up to 14 weeks into pregnancy for all women over 18. (Argentina guarantees universal health insurance coverage.)
In June 2018, the Lower House narrowly voted, 129 to 125, to legalize abortion. Pro-choice activists and legislators were optimistic the bill would also pass the senate. But it failed by a margin of 38 to 31, with three abstentions. Senators from Mr. Macri's coalition had the highest share of "no" votes; 17 of their 25 senators voted against the legislation. In contrast, Ms. Fernández de Kirchner's Peronist faction saw only one of its nine senators vote against the bill.
Later that year, pro-choice supporters logged an unexpected victory: Argentina's national administration of medications, foods and technology authorized the sale of misoprostol at pharmacies. Previously, the stomach ulcer medication, often used to induce abortion, was only available at hospitals.
After the legalization effort failed in Congress, supporters lobbied for penal code reform, hoping at minimum to decriminalize abortion. But in May 2019, Mr. Macri unveiled a proposed penal code reform that would not lessen criminal punishment for abortion. Amnesty International said the bill would set Argentina back "over 100 years."
Looking ahead
Mr. Fernández's party has a slight majority in the senate, and is in the minority in the lower house. That has made the prospects for legalization highly uncertain.
Economía Feminita, which favors reproductive rights, estimates that 116 representatives favor legalizing abortion, whereas legislation requires 127 votes to pass, though it says as many as 30 lawmakers are undecided. In the senate, it projects a small advantage for the anti-abortion bloc.
For Mr. Fernández, the divisions in his own party on abortion mean a push for reproductive rights would require courting members of the opposition – a risky maneuver that could alienate important allies. Given the country's severe economic crisis, and the fragility of his diverse Peronist coalition, it is likely this campaign promise will remain on the backburner for the foreseeable future.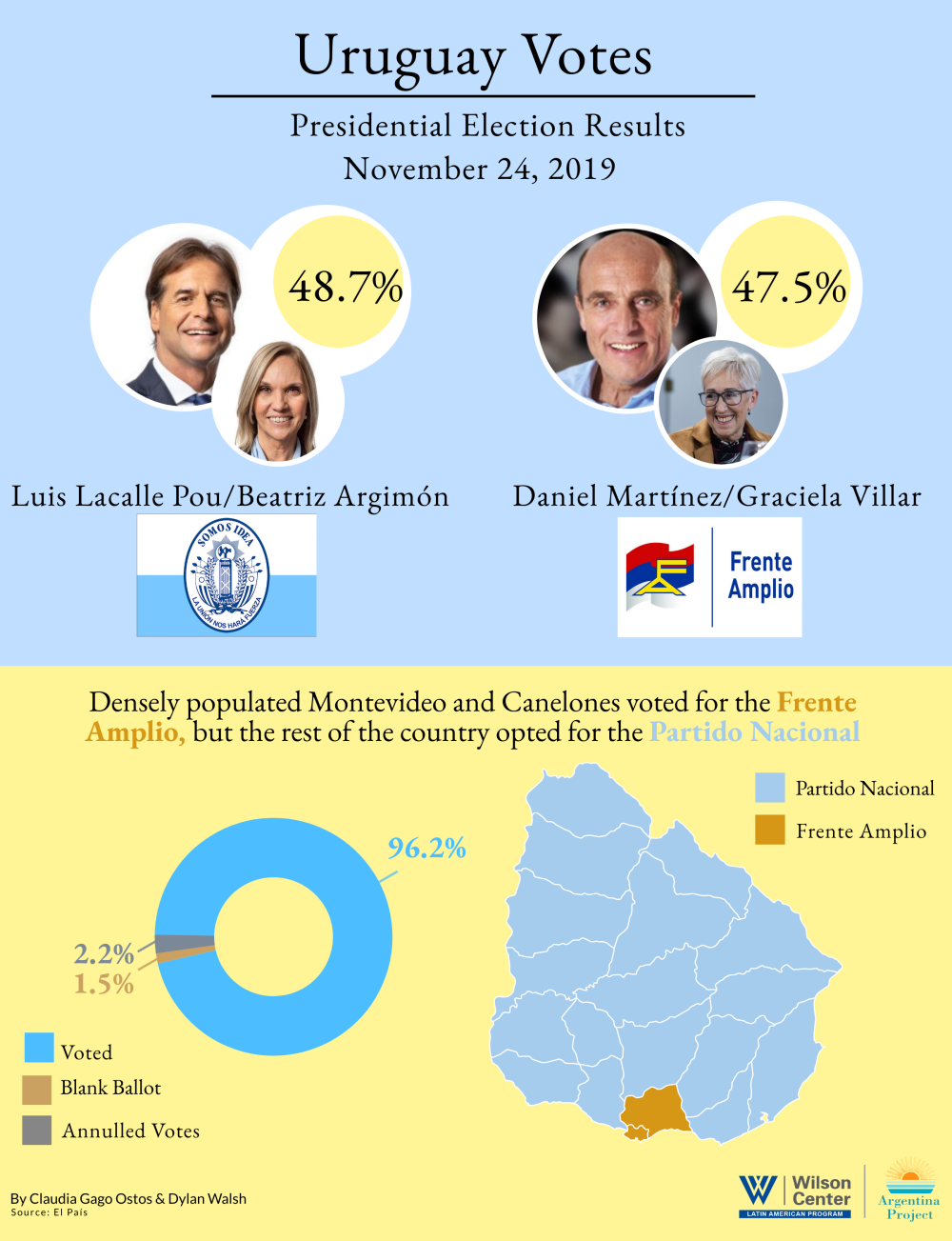 Related Programs
Latin American Program
The Wilson Center's prestigious Latin American Program provides non-partisan expertise to a broad community of decision makers in the United States and Latin America on critical policy issues facing the Hemisphere. The Program provides insightful and actionable research for policymakers, private sector leaders, journalists, and public intellectuals in the United States and Latin America. To bridge the gap between scholarship and policy action, it fosters new inquiry, sponsors high-level public and private meetings among multiple stakeholders, and explores policy options to improve outcomes for citizens throughout the Americas. Drawing on the Wilson Center's strength as the nation's key non-partisan forum, the Program serves as a trusted source of analysis and a vital point of contact between the worlds of scholarship and action. Read more
Argentina Project
The Argentina Project is the premier institution for policy-relevant research on politics and economics in Argentina.  Read more