Reform Agenda As An Art Form
BY MAXIM TRUDOLYUBOV
A layman would have thought that Russia's economy needed a new start and a new able manager to run it. And yet the new cabinet lineup that Prime Minister Dmitry Medvedev made public last week does not promise any breakthroughs.
Vladimir Putin was reelected unopposed as president about two months ago and soon signaled that he would reappoint Medvedev, who served as president when Putin was prime minister and as prime minister when Putin was president.
The decision to keep Medvedev means that Putin's primary motive was to prevent his political system from going out of balance. Any new figure at the top would have caused a stir in Russia's increasingly entrenched top echelons of power.
Sergey Sobyanin, the mayor of Moscow, and Alexei Kudrin, Russia's chief reformer-in-waiting and a potential solver of Russia's problems with the West, were often mentioned during the past year as possible successors to Medvedev. Neither of these men was a novice in affairs of government; neither would have been a risky bet. Yet even these people were apparently deemed too "new" to replace Medvedev.
Kudrin's story is a drama of an able and experienced statesman who has been too dependent on the Kremlin to negotiate his new role from a position of strength.
This is not the first time that Kudrin's ambition has been thwarted. Back in 2011, the year when Putin and Medvedev traded places, Kudrin was considered for prime minister but had to watch the arch-loyalist Medvedev take up the post.
Kudrin left government soon after. Ostensibly, he quit over a public disagreement with Medvedev over military spending. Of course, the disagreement was with Putin, who had appointed Medvedev in the first place and whose strategy at the time included a steep rise in defense expenditure.
In 2012 Kudrin started the Civic Initiatives Committee, a liberal think tank with an ambitious mission to influence policy direction. He organized numerous public forums and sponsored a sensible draft reform of Russia's law enforcement. He took a clear stance on a number of issues, including the highly sensitive electoral one. The Civic Initiatives Committee promised to monitor future elections after the independent elections watchdog Golos was suspended in Russia as a "foreign agent."
In 2016 Kudrin agreed to head the Center for Strategic Research, an older think tank that had developed the reform agenda for Putin's first term in office, back in the early 2000s. This time too, the plan seemed to be to produce a reform program for the incoming president. Kudrin reduced his activism but continued to speak up from time to time. He called for "reducing geopolitical tensions" as a way of getting Russia out of an economic hole. Reducing geopolitical tensions was of course code for getting to the negotiating table over Ukraine and an array of other issues. But the pivotal year was 2016, the year of the U.S. fateful presidential election, which Russia attempted to influence even as Kudrin was trying to persuade his old friend Putin to sink a feud with the West. Tensions between Russia and the West went up, not down.
It was still rumored that Kudrin, as a premier or the presidential administration's high official, would be immediately dispatched on a mission to mend fences with the West and unleash Russia's depressed economy.
But Putin kept Medvedev, and the old feud between Medvedev and Kudrin meant a government post for the latter was out of the question. A position in the administration did not transpire either. Kudrin clearly took his task of developing a reform agenda seriously. Last year he published a piece saying that conditions in Russia were ripe for reform.
But his ambition only earned him the post of the head of Russia's Audit Chamber. Putin offered it and the potential reformer accepted.
The Center for Strategic Research's two years of hard work are now widely expected to go the way of all the previous reform plans developed over the past decade or so. (Strategy 2020 or Strategy 2030).
Admittedly, few people expected Kudrin to lead an ambitious program of change. I, for one, have never thought that would happen. But his tale is still instructive
I would argue that Kudrin was allowed to run his Civic Initiatives Committee as a showcase nongovernmental project to counter the crackdown on other NGOs.
His later job with the Center for Strategic Research was as a quasi-informal director of policy planning. With it, Putin kept Kudrin sufficiently tied up, but freed himself of any binding obligation to hire Kudrin or to implement his plans. Putin is now free to cherry-pick the center's findings and policy proposals.
Russian politics are structured in such a way that reformers, if they are not themselves czars or presidents, do not have a party that could bring them to power. Russia usually only has one political party anyway. The reformer has to stay loyal and remain with the current party in power, because the only alternative is becoming a "nonsystemic" actor—essentially, a revolutionary.
Kudrin's activity, his reform agenda, and even his public statements during his six years as a semi-independent public figure were possible because Putin allowed it and partly sponsored it. Russia is not lost, Putin's permissiveness was meant to signal; structural reforms will start tomorrow. Putin clearly needed a voice saying that reform planning in Russia was under way. Previous reform-writing campaigns served the same purpose, being a ruse of sorts.
Putin does need an economic turnaround, but his actions indicate that he does not believe in any of the recipes prepared by Kudrin or other institutionally minded economists. Putin and his like-minded supporters see measures like establishing the rule of law as concessions to a Western-dominated external world, a surrender of Russia's sovereignty. But lacking an alternative reform strategy, the Kremlin gladly keeps up appearances and showcases yet another liberal strategy.
About the Author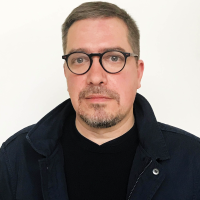 Maxim Trudolyubov
Senior Advisor; Editor-in-Chief, Russia File;
Editor-at-Large, Vedomosti Daily
Maxim Trudolyubov is a Senior Fellow at the Kennan Institute and the Editor-at-Large of Vedomosti, an independent Russian daily. Mr. Trudolyubov was the editorial page editor of Vedomosti between 2003 and 2015. He has been a contributing opinion writer for The International New York Times since the fall of 2013. Mr. Trudolyubov writes The Russia File blog for the Kennan Institute and oversees special publications.
Read More
---
Kennan Institute
The Kennan Institute is the premier U.S. center for advanced research on Russia and Eurasia and the oldest and largest regional program at the Woodrow Wilson International Center for Scholars. The Kennan Institute is committed to improving American expertise and knowledge of Russia, Ukraine, and the region. Through its residential fellowship programs, public lectures, workshops, and publications, the Institute strives to attract, publicize, and integrate new research into the policy community. Read more