Russia Risk: It's a Feature, Not a Bug
BY MAXIM TRUDOLYUBOV
In a story both typical of Russian business practices and so unusual as to bring a response from Putin's key business allies, the American investor Michael Calvey and his colleagues were arrested last week on fraud charges. Calvey, his partners Vagan Abgaryan and Phillipe Delpal, the latter a French national, and three more top corporate managers will now face trial for embezzling 2.5 billion rubles ($37.7 million).
Calvey, who has lived and worked in Moscow for years, is the founder of Baring Vostok Capital Partners, a well-known private equity firm that has been investing in Russian ventures since 1994. He and partners will remain in custody for two months, a Russian court ruled.
The two parties see the conflict in fundamentally opposite ways. Russian investigators, taking their cue from a businessman who initiated a complaint against Calvey, see "fraud carried out by an organized group," a criminal offense punishable in Russia by up to ten years in prison. The Baring Vostok managers and their attorneys see a conflict between shareholders and a commercial dispute. "We have full confidence in the legality of our employees' actions and will vigorously defend their rights," the company said in a statement last Friday. 
The problem is, commercial disputes in Russia often end in showdowns in which the better-connected party manages to have a criminal case opened and its opponent jailed. In Russia, people have served long sentences and lost businesses in cases that in many other countries would normally have been resolved in arbitration courts.
Ironically, the drama around Baring Vostok was unfolding as Moscow officials were seeking to present Russia as a promising investment destination at a major international forum in the southern city of Sochi. High-profile businessmen and even managers of state-owned companies spoke in support of Baring Vostok as a respected, long-standing player in Russia. Journalists complained of Moscow's inability to curb the use of criminal law in business disputes.
"Just one image of Michael Calvey in court surrounded by the police is doing more to 'promote' investment in Russia than all promotional videos, Instagram accounts and other media combined. Yandex, Vkusville, STS, VimpelCom, Tinkoff have all grown on Baring's money," Elizaveta Osetinskaya, founder of the Russian independent news website The Bell, said in a Facebook post, referencing some of the best-known Russian businesses unrelated to natural resources and trade in commodities.
Back in 2017, a firm controlled by Calvey paid its debt to the retail lender Vostochny Express (whose minority shareholder now claims to be defrauded) with a stake in the Luxembourg company International Financial Technology Group (IFTG). The investigators are alleging that Calvey and his "organized group" inflated the value of IFTG. Calvey and his attorneys claim the value of the asset was fair and the investigators were misled by the complainant. The complainant's real goal is to "pressure Baring Vostok to drop its arbitration claims in London or to obstruct the new share emission of Vostochniy Bank," Calvey said, according to a statement by Baring Vostok on Saturday.
To complicate matters even further, Michael Calvey's Baring Vostok is Vostochny Express's majority owner, so Calvey and his colleagues would themselves be victims if a fraud had indeed taken place. The real reason for the conflict is a dispute over control of Vostochny Express between Calvey and the bank's shareholder Artem Avetisyan, who apparently has ties to Russia's security services, the news website The Bell reported last Friday.
It was a complaint filed with the Federal Security Service (FSB), the successor to the Soviet political police KGB, that got the case started. Some commentators suggested politics might have been involved, but Calvey is known for steering clear of political involvement. Unfortunately, one does not need to spy for an adversarial power to become the target of the security agencies in Russia.
Unscrupulous business people in Russia have resorted to the FSB and other siloviki (influential security agents) as a means of applying ultimate pressure in commercial disputes ever since the 1990s. Hundreds of similar cases emerge every year. The difference this time is the high profile of the defendant, a respected business leader and an American citizen committed to the Russian market.
"It is a corporate argument pure and simple. Placing entrepreneurs in cases like this under arrest is illegal," Boris Titov, the presidential commissioner for entrepreneurs' rights, wrote in an op-ed on Monday. Titov referred in his piece to the Russian Supreme Court's ruling that was intended to stop Russian courts from treating commercial conflicts as criminal offenses. Titov, who is close to the Kremlin, speaks in his piece about a "law-enforcement resource that is for hire," and admits that all attempts to stop the practice have so far failed.
It has never been clear why the Russian government, while claiming it is committed to developing Russia's economy, has consistently failed to curb the destructive practices that permeate the country's business scene and create the very well-known "Russia risk." This time it is not just Bill Browder of Hermitage Capital or opposition politicians who speak of the criminal aspect of the Russian security machine. The Kremlin's very own advisers speak openly about it, and yet it is still there.
That the Kremlin, led by a former career security officer, is simply unable to stop rogue FSB agents from preying on Russia's businesses is hard to believe. A tricky investment climate must thus be a feature, not a bug, of the system. Despite organizing numerous investment forums and reiterating that they remain committed to attracting foreign capital, the Kremlin officials are rather cool about the situation. They seem to detest the very idea of an "investment climate," a set of standards imposed by some outside, "Western" authority.
They might think they have enough of their own resources for direct investment. So-called "strategic industries," mainly natural resources and metals, were the first sphere where the Kremlin saw foreign investment as security threat. It then moved on to media and capped foreign ownership there. The notion seems to be gaining traction as it is applied to increasingly more spheres of interest.
About the Author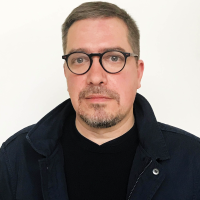 Maxim Trudolyubov
Senior Advisor; Editor-in-Chief, Russia File;
Editor-at-Large, Meduza
Maxim Trudolyubov is a Senior Fellow at the Kennan Institute and the Editor-at-Large of Meduza. Mr. Trudolyubov was the editorial page editor of Vedomosti between 2003 and 2015. He has been a contributing opinion writer for The International New York Times since the fall of 2013. Mr. Trudolyubov writes The Russia File blog for the Kennan Institute and oversees special publications.
Read More
---
Kennan Institute
The Kennan Institute is the premier U.S. center for advanced research on Russia and Eurasia and the oldest and largest regional program at the Woodrow Wilson International Center for Scholars. The Kennan Institute is committed to improving American understanding of Russia, Ukraine, Central Asia, the Caucasus, and the surrounding region though research and exchange. Read more