Russia Versus Turkey: Drone Battles and Gas Disputes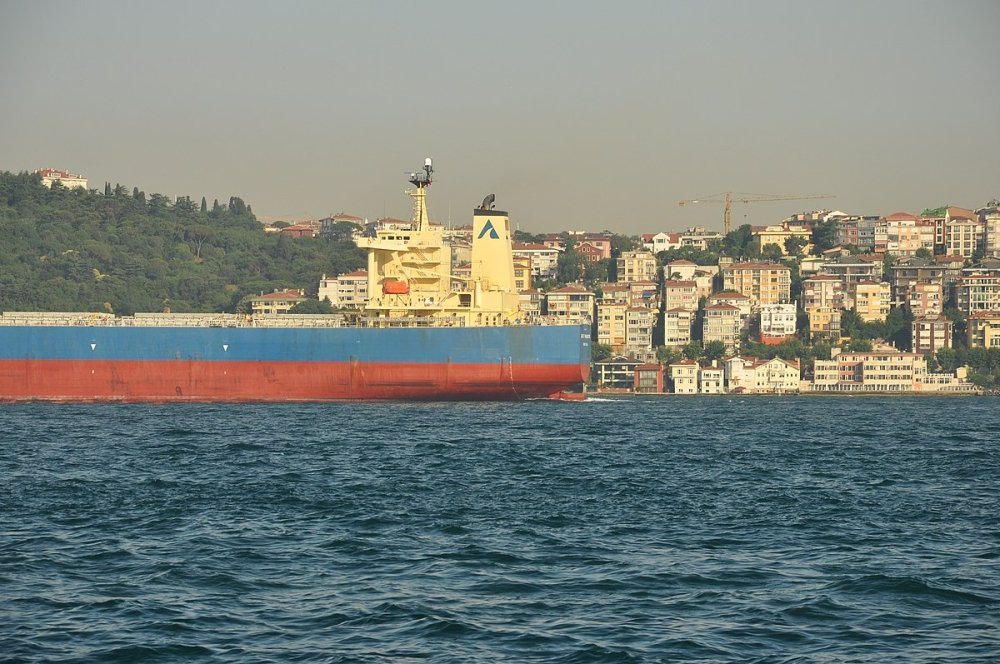 BY RAHIM RAHIMOV
Russia's and Turkey's leaders have a lot in common as politicians. Both harbor grudges against their Western counterparts and are busy fostering their respective country's defiant stance in international relations. Both Vladimir Putin and Recep Tayyip Erdoğan have gotten rid of all political competition and developed their own brands of conservatism.
Putin and Erdoğan would make great allies, but the two happen to be adversaries on too many fronts. Russia and Turkey are actively engaged on opposite sides of the civil wars in Syria and Libya. The South Caucasus may now become a new zone of Russian-Turkish rivalry as border tensions between Armenian and Azerbaijani started to escalate in mid-July.
Between 1988 and 1994, the two neighboring nations were at war over the disputed region of Nagorno-Karabakh. Armenia and Azerbaijan do not have diplomatic relations. Historically and culturally, Azerbaijan has been close to Turkey, while Armenia's most important ally is Russia.
Over this past summer, Russian and Turkish experts blamed Moscow and Ankara for instigating the confrontation and supporting Armenia and Azerbaijan, respectively. After some rhetorical scrambles the two powers went on to stage massive Russian-Armenian and Turkish-Azerbaijani military drills in the region. The drills and border clashes have far-reaching international implications. Three factors are important.
First, the site of the recent clashes, the Azerbaijani region of Tovuz, is located close to the air and land routes connecting Asia to Europe and bypassing Russia. The Southern Gas Corridor (SGC), Baku-Tbilisi-Ceyhan and Baku-Supsa oil pipelines, Baku-Tbilisi-Kars railways, and Baku-Tbilisi highway all go through Tovuz. An air corridor important for the US and NATO troop resupply system is on that route too. Those lines are vital for the economies of Azerbaijan and Georgia, and important for Turkey. They serve the EU's diversification of supply sources and transit routes advocated by the United States.
Second, drones were actively used in the clashes. The UK's defense secretary Ben Wallace lauded the performance of Turkish drones and electronic warfare systems in Libya and Syria against Russian-made air defense systems, describing the equipment as "game-changing." Azerbaijan and Turkey have signed a deal on a supply of drones worth $200 million. Amid the latest Tovuz clashes, Turkish defense minister Hulusi Akar stated that Turkey's drones and weapons are at the disposal of Azerbaijan.
According to a 2020 report from the Stockholm International Peace Research Institute, "Russia accounted for almost all of Armenia's arms imports" over 2015–2019. "A total of 60 per cent of Azerbaijan's arms imports came from Israel and 31 per cent from Russia" in the same period. The purchase of drones has been significant in altering the balance in favor of Israel through arms deals between Baku and Tel-Aviv costing several billion US dollars. New deals with Ankara are poised to further downgrade the Russian share of the market of the South Caucasus's largest arms importer, Azerbaijan.
During the escalation between Armenia, Moscow's ally, and Azerbaijan, Moscow's partner, Russia announced massive snap drills in its western and southern regions through the Moscow-led Collective Security Treaty Organization and Eurasian Economic Union. Following the announcement, Azerbaijan's defense minister called his Russian counterpart, Sergey Shoigu, who assured Baku that the drills were preplanned and not against Azerbaijan. Nonetheless, Russian and Armenian armed forces subsequently conducted a joint drill in Armenia to study and experiment with drone use.
Later, in an apparent response to that Russian-Armenian joint exercises, Baku and Ankara launched a joint massive military drill of their own. Russia's interests in analyzing drone fighting go beyond the Armenian-Azerbaijani conflict and are of a piece with its efforts to develop drone technology. Previously, Russia's armed forces had some mixed experience fighting drones in the Syrian conflict. Various reports have suggested that Russian-made air defense systems have been ineffective against Turkish and Israeli drones in Syria and Libya. This has negative implications for Russia's military prestige as the second largest arms exporter in the world, on the one hand, and for its air defense and combat capability on the other.
Third, the Moscow-Ankara rivalry does not end in the South Caucasus. Recent reports suggest that Azerbaijan has surpassed Russia as a gas supplier to the Turkish market. Russian gas supplies to Turkey saw a significant drop in 2020 despite two major pipelines between the two countries—TurkStream 2 and Blue Stream—being launched recently. That is due to a rise in imports of cheaper LNG and pipeline gas from Azerbaijan. As a result, Azerbaijan's share of the Turkish gas market has surpassed Russia's for the first time with the launch of the Trans-Anatolian Pipeline (TANAP) as part of the SGC delivering Caspian gas to Europe via Georgia and Turkey.
Azerbaijan as a source and transit route of natural gas is given particular attention in Moscow, which views Azerbaijan-sourced gas as a competitor to Gazprom in Italy, Albania, Bulgaria, Serbia, and other markets, especially once the Trans-Adriatic Pipeline (TAP), the final segment of the SGC, comes online at the end of 2020. Yet there is a long-running proposal to build a trans-Caspian gas pipeline to connect to the SGC to transport gas from Turkmenistan to Europe. Baku is sympathetic to the Trans-Caspian pipeline, which also has the Trump administration's backing, while Russia's Nord Stream 2, a gas pipeline stretching from Russia to Germany, has been placed under Washington's sanctions.
For Russia, the stakes are high. Turkey is cutting back on gas purchases from Russia: for the first time in thirteen years, Turkey is no longer one of Russia's top three energy clients. Even Austria, whose economy is much smaller than Turkey's, is now buying more gas from Russia than Turkey. If Russia has any trump cards in its game against Ankara and Baku, "it is time to show those cards," the Russian expert Stanislav Tarasov wrote. Therefore, the latest Armenian-Azerbaijani escalation can be regarded in Baku or Ankara as testing, if not opening up, a major Russian card against the pipelines that compete with Gazprom's.
The opinions expressed in this article are those solely of the authors and do not reflect the views of the Kennan Institute.
About the Author
Rahim Rahimov
Independent political analyst; Contributing analyst, Eurasia Daily Monitor, The Jamestown Foundation
Read More
---
Kennan Institute
The Kennan Institute is the premier U.S. center for advanced research on Russia and Eurasia and the oldest and largest regional program at the Woodrow Wilson International Center for Scholars. The Kennan Institute is committed to improving American understanding of Russia, Ukraine, Central Asia, the Caucasus, and the surrounding region though research and exchange. Read more