Scientific Community Profiles: Snapshots of Communities in the Hardware and Open Science Ecosystem
A collaboration with the Center for Scientific Collaboration and Community Engagement (CSCCE)
During the early days of COVID-19 in the U.S., as makers and open hardware enthusiasts mobilized to contribute to medical supply shortages, the Nation of Makers—an umbrella organization of maker organizations like libraries, museums, and community-based makerspaces—stepped in to help. The Nation of Makers' large, established community of over 1000 maker organizations and a mailing list of over 4830 individuals allowed them to mobilize quickly, providing much-needed support, standardization, and connections to aid in this primarily grassroots effort.  
As this example demonstrates, collaboration and community are at the heart of low-cost and open hardware for science—the physical tools of science used to gather data and make new discoveries. Low-cost and open hardware communities build capacity towards the design and maintenance of tools, the use of tools, and, more broadly, in opening the processes and products of science. Like low-cost and open hardware communities, communities that orient themselves around paradigms like open innovation, citizen science, open access, open data, and open source software also drive progress towards better, more open, and more impactful science.  
But community doesn't just happen. In fact, as any community manager knows, community building takes time and resources. How do communities form and function? How do community managers facilitate collaboration and interactions with community members? What makes them successful in accomplishing their goals? 
The Center for Scientific Collaboration and Community Engagement (CSCCE) is working on just that. They support and study scientific community engagement, including how scientific communities function and contribute to better science. In fact, beginning in 2020, CSCCE's Scientific Community Profiles describe a range of scientific communities, "from those hosted by professional organizations to large-scale research collaborations." The profiles "provide a snapshot of each community featured, highlighting member demographics, programming, funding, and what community management looks like" helping us understand how the nuts and bolts of these communities lead to impact.  
To better understand how the communities of hardware and the open science ecosystem work, the Wilson Center's Science and Technology Innovation Program (STIP) and CSCCE worked together on an initiative in collaboration with community managers. The result is a special collection of Scientific Community Profiles that feature organizations relevant to low-cost and open hardware from a range of perspectives.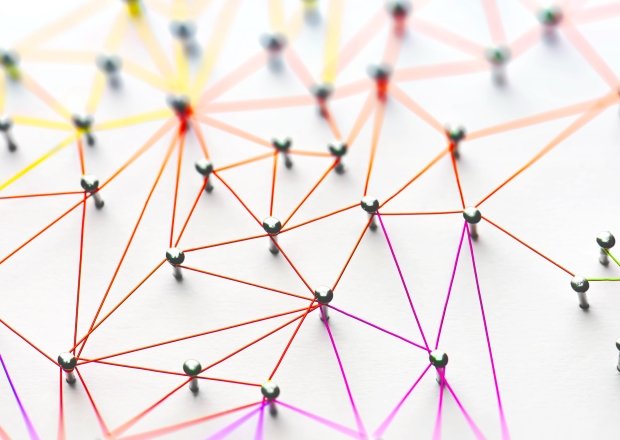 Scientific Community Profiles
Snapshots of Communities in the Hardware and Open Science Ecosystem
Dive into science
The resulting profiles document key features of these communities and analyze how they function. For example, the Open Source Hardware Association (OSHWA) hosts the annual Open Hardware Summit, houses the community definition of "open source hardware," and runs a certification program. This work enables a diverse community to rally around shared values and principles, and give makers and users confidence when building and hacking; it also provides continuity in this decentralized environment. The Gathering for Open Science Hardware (GOSH) brings together scientists, social scientists, lawyers and policymakers, engineers, artists, entrepreneurs, hackers, community organizers, professors, students, educators, entrepreneurs, and freelancers. Through both global gatherings and local activities, GOSH seeks to "make open hardware ubiquitous by 2025." Even more so, GOSH works to make Open Science Hardware more equitable and accessible so that more people can obtain the equipment needed to track disease, monitor pollution, improve crops, and teach students, among many other things.
Additionally, there are a wide range of ways that key characteristics of communities diverge; in who participates, how large of a reach they have, and how the community is configured. Most have an interesting array of participants, including hobbyists, researchers, practitioners, students, academics, and even other organizations. Although many of the communities profiled host similar kinds of programming, such as events, working groups, platforms, and newsletters, others focus on unique activities like engaging with the White House Office of Science and Technology Policy.   
In addition to documenting key characteristics, these profiles also begin to situate low-cost and open hardware within the context of other open paradigms, like open innovation, citizen science, open access, open data, and open source software, including how the communities self-identify. Finally, the goals, opportunities, successes and challenges demonstrate how they contribute to making science more open.
We will be releasing new profiles throughout November, so stay tuned as we bring this ecosystem to life.